We buy and manage companies in the building industry. We are focused on growth. Growth for our people and growth for our companies. An investment from us is more than just a financial commitment; it's a commitment to a legacy. We invest for the people, the community and the future.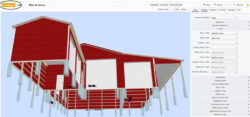 303-443-8033
Boulder, Colorado, USA
SmartBuild is the first tool to automate the key functions of post frame. Typically reducing the time it takes to create bids from 3 hours to about 20 minutes.