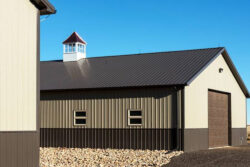 800.877.8709
14031 West Hardy, Houston, Texas 77060, USA
ABC delivers trusted quality, reliable service to help you grow your business. As a leading national manufacturer of high-quality metal building products, we distinguish ourselves through our commitment to on-time delivery and honest, effective communication from initial order to final fulfillment.
800-435-5949
100 Church St., Peru, Illinois 61354, USA
MAZE NAILS: American-made Specialty Nails manufactured in Peru, IL. Since Maze Nails are domestically made their nails are on the floor ready for immediate shipment. Maze Nails prides themselves on offering superior customer service and lead times. Reach out to Maze Nails for all fastener needs.