Featured

937-660-6646
10118 Settlement House Rd., Dayton, Ohio 45458, USA
The absolute BEST WAY to handle condensation in uninsulated metal buildings. Simple, Effective, and Economical -DR!PSTOP is the world's best-selling membrane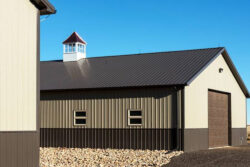 800.877.8709
14031 West Hardy, Houston, Texas 77060, USA
ABC delivers trusted quality, reliable service to help you grow your business. As a leading national manufacturer of high-quality metal building products, we distinguish ourselves through our commitment to on-time delivery and honest, effective communication from initial order to final fulfillment.
866-674-7657
131 S. 147th E. Ave., Tulsa, Oklahoma 74116, USA
Metal Panels Inc. offers a wide selection of quality metal roofing, siding panels, and custom trim all available in durable finishes with energy-saving colors.
Metal Roofing, Post-Frame & Steel Building Supplies-Standing Seam, Exposed Fastener Panels, Custom trim up to 21 ft. Quick Service.