1313 Windsor Ave., Columbus 43211
AkzoNobel manufactures high-performance coatings to meet the needs of the metal construction industry.

610-205-7874
900 First Ave., King Of Prussia 19406
Kynar Aquatec PVDF latex is formulated into water-based coatings that provide the durability and performance of traditional Kynar 500 resin based coatings.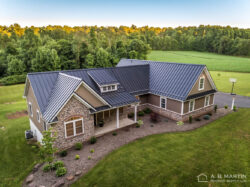 888-306-2645
1101 South 3rd St, Minneapolis
Sherwin-Williams Coil Coatings has been a leader in the art and science of coatings that excel in both beauty and function. Our expansive range of high-performance coil coatings, Fluropon¨ a 70% PVDF, WeatherXLª, comes to life through a full palette of colors and textures.