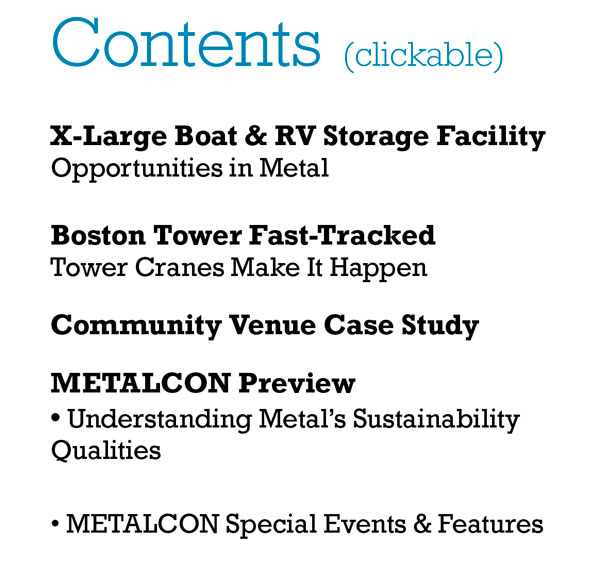 Great Things in the Works!
Welcome to the second issue of Metal Builder Magazine. Since the last publisher's letter, the recession has become official but we keep moving forward.
Two initiatives across all of our magazines, including Metal Builder, are increasing the data generation capabilities and recognizing the top builders in each market segment we serve.
Part of preparing for success (and to minimize the negative impact of a recession) is planning. Good planning requires good information. We are proud to be partnering with METALCON to collect and disseminate the information you need. We will be releasing a few surveys addressing specific issues during the next few months. In the first issue of 2023, Metal Builder will have a State of the Industry article examining the data and the information will also be distributed to METALCON attendees and exhibitors.
Please watch for and complete the surveys. Help Metal builder and METALCON help you succeed.
Another way to succeed is modeling the behavior and practices of companies and individuals who are exceptionally good at what they do. We are going to recognize those companies in the metal building segment. We will compile a list of the top 100 (approximate) companies and then let the industry determine who is the best. The Top 5 will receive awards and be featured in Metal Builder magazine. If your company or a company you know should be on the top 100 list and the ballot, send me the information at [email protected]
We are here to help you succeed, good times or bad. Our goal is to provide the information you need and to show you how the best in the industry do what they do.
Gary Reichert, Publisher
Shield Wall Media