By Rocky Landsverk
There aren't often opportunities for builders and contractors to get in on the ground floor anymore but Quicken Steel and its light-gauge metal buildings are one of them.
Developed in Australia decades ago, the technology moved to the United States in 2018, starting in Claxton, Georgia, with an emphasis on self-storage and cold-formed steel buildings.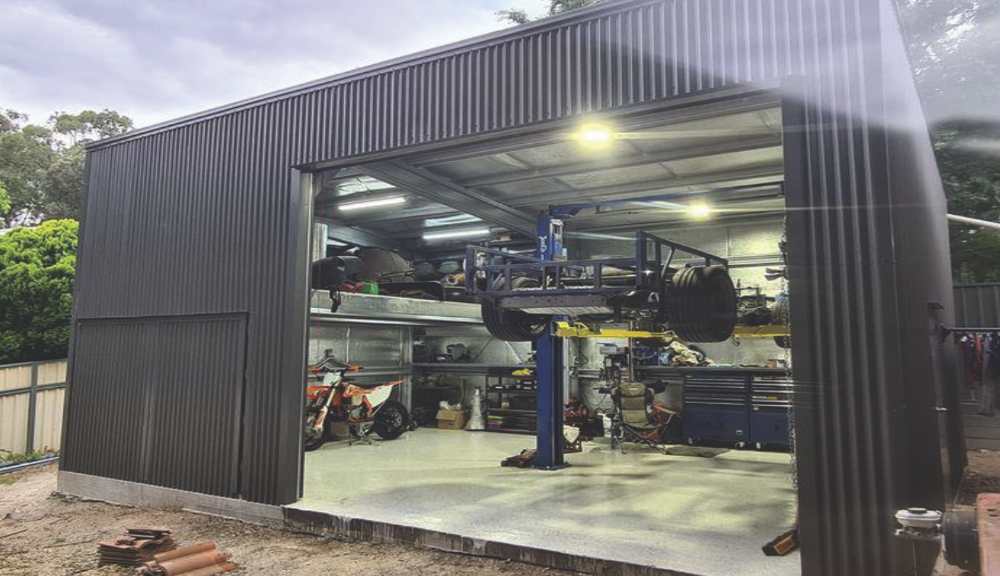 Now owned by Majestic Steel (as of Q3 2022), the company is trying to carve out a niche — light-gauge metal buildings that pass local building codes, even residential. So, whether you are fairly new to building, or simply want a fast and simple way to start upselling affordable clear span metal buildings, Quicken Steel's design software and its local (meaning American) sourcing of materials might be for you.
Quicken Steel's Offerings
At its core, Quicken Steel designs and manufactures metal buildings. Providing all the design information and products customers need, Quicken Steel is a one-stop shop. They offer cost-effective options across build types ranging from residential garages and barndominiums to self-storage facilities. They are fully engineered and easy to assemble with custom punched components for bolt-together construction. The entire process — planning through production — can be done in as little as two weeks, and almost always within six weeks, the company says.
As you know by now, since the pandemic, there have been supply shortages in the building industry. As a result, supply manufacturers have had increased wait times, and businesses have had delayed orders. However, Quicken Steel says it has been able to avoid this issue by "implementing state-of-the-art technologies that allow you to design your next steel building on the Quicken Buildings website, or one of our distributors' websites."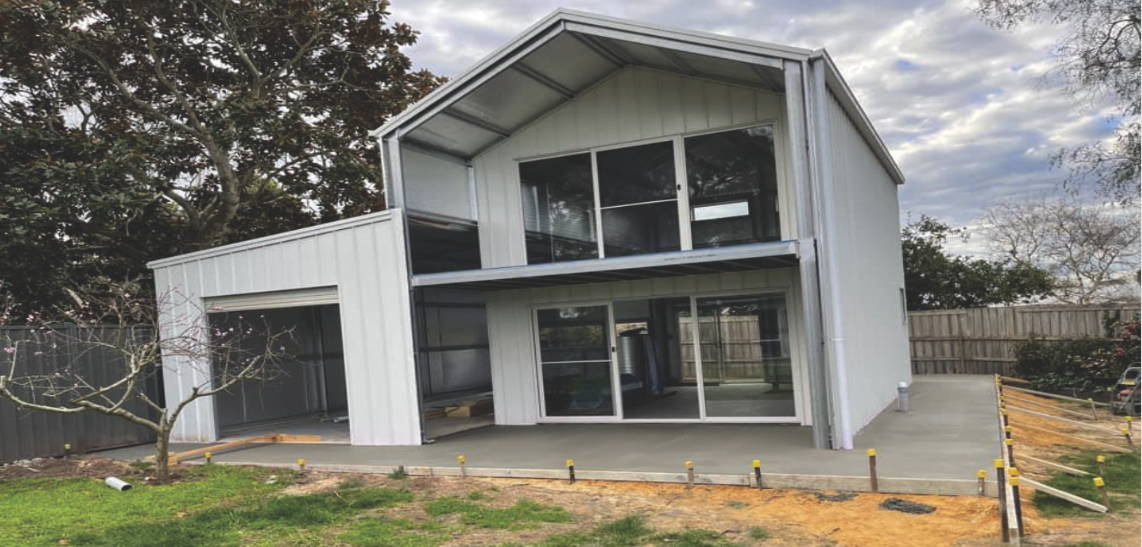 Their lineup includes:
• Self-storage design and manufacturing
• Custom, fully engineered, cold-formed steel buildings
• 18, 16, 14, 12, 10 gauge galvanized, and red oxide components
• Various roof and wall panel profiles
• High-capacity trim line with custom profile capability
Working With Builders
The company tries to partner with builders and contractors. They design their buildings to local building codes using the job site address in the software. The bill of materials, engineering and drawings will be included for the builder/contractor, and those drawings include plans for the slab or foundation.
The company also stressed that its products are affordable but not low-end or cheap. "Everything we supply is commercial grade made for America's tough weather conditions," said John Wilson, Vice President of Business Development and Strategic Accounts. "And everything we supply is engineered to your area. We even supply the foundation design, which can save you $1,500 to $5,000."
The Quicken Steel staff said this new building systems technology is a niche business opportunity for builders. Most builders and contractors are already busy, of course, and have their specialties, whether that be residential post-frame, barns, or metal roofs. For some builders and contractors, Quicken Steel could be a way for "you to get additional sales for granny shacks, man caves, a warehouse and workshop, a small home, or one of these little fire stations you'll see in rural areas just outside of town," said Chris Lynch, sales manager. "The farming community is probably one of the hottest markets in America for our cold-formed building systems."
The Quicken team also suggested that builders and contractors should consider becoming a Quicken distributor. As an example, a residential builder could use that product to upsell a barn or shed. Quicken leaves room for profit margin because of its affordability. And because it's light gauge steel, even the slab is more affordable (obviously, because it's lighter). "About 100-foot clear span is probably as far as we can go competitively, depending on the required wind loads," Lynch said.
The Software


Home and shed design software is becoming simpler across the board and Quicken is one of those companies that really loves its online product. "I took a customer's design off our website today, and in less than 10 minutes, I quoted the job, and the customer was ready to buy a fully engineered steel building, compliant with the local building codes. We will deliver it in two weeks." Wilson said.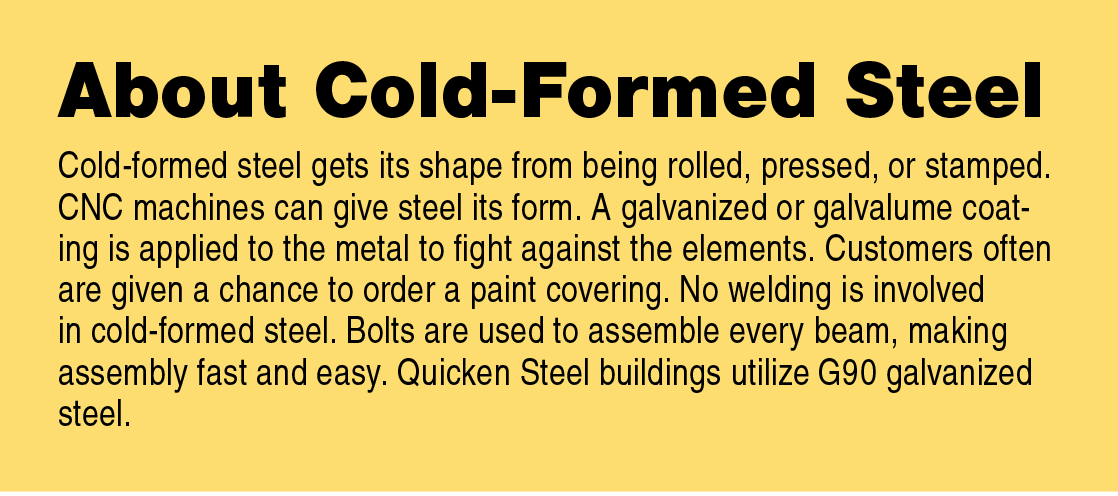 Using the job site address, Quicken's distributors can very quickly tell the customer "that the seismic load is 3 and the snow load is 30 pounds a foot and the wind load in your area is 150 miles an hour," he added.
The product is particularly good for radiated floors and wide-open-inside floor plans. "We have load-bearing walls, so you have no columns inside," Wilson said. "Inside, you can do whatever you want, and you can change your mind later, or put the shell up quickly and start using it." RB