By Chet Baumgartner
The scent of sawdust saturates the air, so strong that even the high-pitched buzzsaw can't cut through it as it cuts another piece of lumber.
The metallic clap of a pounding press and the clatter of wood dropped on concrete erupt into echoes in the 5,460-square-foot building on the northern edge of Craigville, Indiana.
Soon, crews will assemble the lumber into an 80-foot truss, a triangle-shaped frame used to crown another building in Wells County, Adams County, Angola, Indianapolis, even Ohio.
Since 1975, the staff and crew at Meyer Building LLC have designed and constructed almost 3,000 post-frame construction buildings. They started constructing traditional pole barns but now build churches, park pavilions, storage buildings, airplane hangars, gathering halls, retail spaces and even schools.
They call themselves "The Building People"
Meyer's newest owners, brothers Jason and Matthew Gerber, 36 and 31 respectively, say they hope to continue building more than buildings as they reflect on their first year of owning a business for the first time. 
"It's about building barns, but also building our employees and making them better tomorrow than they are today … in a variety of ways," Jason Gerber said.
"We all need to be built up," Matthew Gerber said. "I need to be challenged; Jason needs to be challenged. We all need to grow. If that's not our focus, what does revenue matter?"
The brothers are already building on a solid foundation, they say, literally and figuratively. Original owner Robert Meyer Sr. originally sold agricultural products but decided to sell and build post-frame structures in 1975 to offer his seasonal employees full-time work.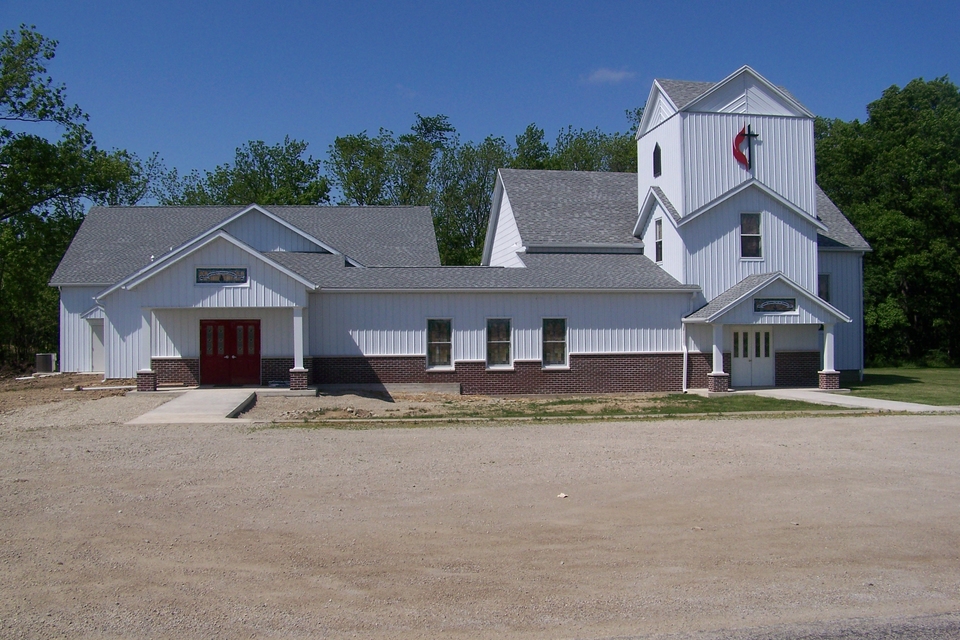 And even after Meyer sold the company to his son, Robert Meyer Jr., he stayed involved, not just as the purchasing manager, but a "father figure," said Gene Gerber, who started at Meyer in 1994 as its accountant and became its sole owner in 2009.
When Gene Gerber first started, Jason was nine and Matthew was four, but when Gene offered to sell it to his sons in 2019, the two had already collectively worked in the construction field for about 20 years. Jason Gerber worked as a senior project manager for Weigand Construction.
Matthew Gerber was working at Meyer Building as the operations manager and previously worked as an estimator and project manager for Shambaugh and Son.
Both, then, could read plans and prints, and both managed to some degree the financial aspects of specific projects. Jason in particular would help manage projects ranging from $1 million to $20 million.
Transferring from Project Focus to Company Focus
Yet when they officially transitioned from employees to employers Jan. 1, 2020, the brothers—Meyer's youngest sole owners—started to focus not just on a single project's financial health, but the financial health of the entire company. They no longer worked just to secure their own paychecks; they work to provide paychecks for their approximately 50-member team. They didn't just need to read blueprints; they needed to read income sheets and balance sheets.
More than that, they needed to learn how to grow a business strategically and sustainably, they said.
During the first and second quarters they primarily acclimated themselves to the team and analyzed the company's
assets and processes. As summer turned into fall, though, they started to "step out," Matthew Gerber said, and started formulating a five-year strategic plan — though neither knew how at the time, they said.
Matthew Gerber even searched for "strategic planning" on Google to help them prepare for a 2.5 day retreat in
December in Shipshewana to discuss the company's future.
And though they learned to communicate and coordinate with others in their previous positions, they discovered they needed to communicate and coordinate with each other regularly, and now they schedule two to three hours each week simply to eat lunch together and discuss the business' future.
"The success of the company relies on the team, but if the leaders aren't in sync, there's going to be problems."
Then: The Pandemic
"That made it an interesting first year," Jason Gerber said. "COVID has completely thrown off our lead times."
For instance, he said, before the pandemic, the company would perhaps wait two weeks for a manufactured product like a door, but COVID-related delays expanded that to between six and nine weeks.
It also shut down lumber mills and steel mills, eliminating much of the supply without eliminating the demand, and Meyer now must calculate estimates based on projected costs that could change before the crews start building.
The Future is Looking Bright
Yet despite these issues, the brothers said they are looking forward to the future, even hoping to turn Meyer into a $10 million business in the next five years.
Yet they are equally focused on investing in their employees and the community as they grow. In fact, they never want to define impact just by dollars."Are we growing our employees, giving them opportunities?" Matthew Gerber asked.
Furthermore, the brothers hope to show the community they can offer businesses and governments more than just "rectangular boxes," the common perception about post-frame structures, they lament.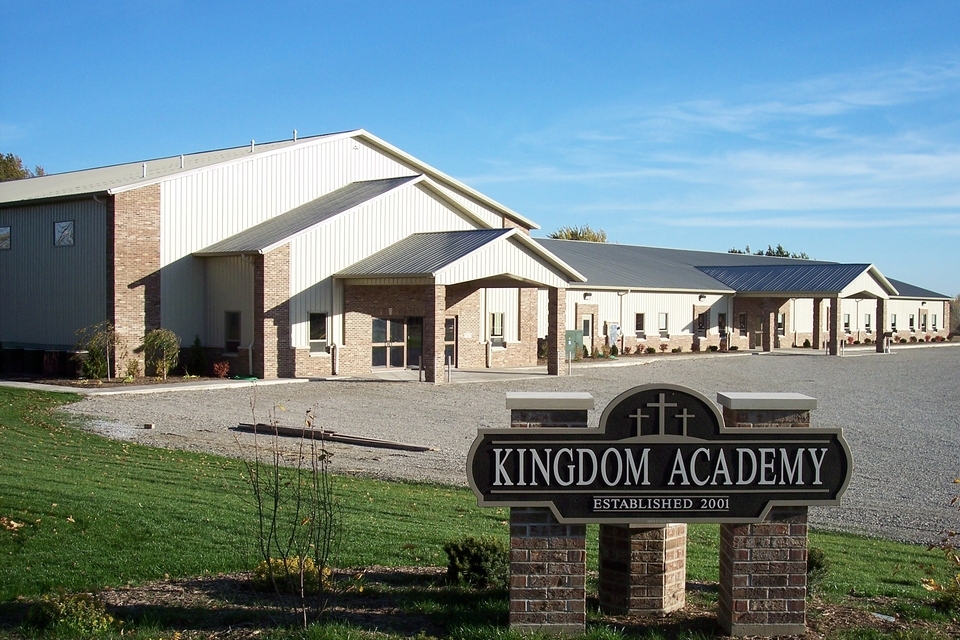 They say they can offer structures that combine the "more economical" post-frame construction with "architectural flair," Jason Gerber said, referring to vaulted ceilings, interior lights, wrap-around porches, a variety of interior finishes, brick facades, and a plethora of window sizes.
They have the ability and desire to build more churches and more maintenance buildings.
"If somebody thinks of us as just a pole barn builder, I think that's selling our business short," Matthew Gerber said. RB
Chet Baumgartner is a freelance writer who reports on a variety of county- and community-based news and people and regularly writes on faith-related topics as well.