Construction creates waste. Sometimes, it creates a lot of it. However, not all of the cast-off materials are garbage; there may be quite a lot of material that can be recycled. As a builder, you may not have the time or manpower to do any more than chuck your jobsite waste into a garbage bin. However, as a result of seeing the need for a better way, companies are developing services to reduce the amount of recyclable materials that end up in landfills and get those materials to where they can be recycled, repurposed, or reused.
One such company is Haultail [www.haultail.com], which is an on-demand last-mile delivery service. The idea started with the woven Haultail bags that were created for contractors in need of heavy-duty debris disposal. The company said the on-demand delivery service became a natural extension of the business, offering delivery services for consumers, as well as pick-up and drop-off of waste material.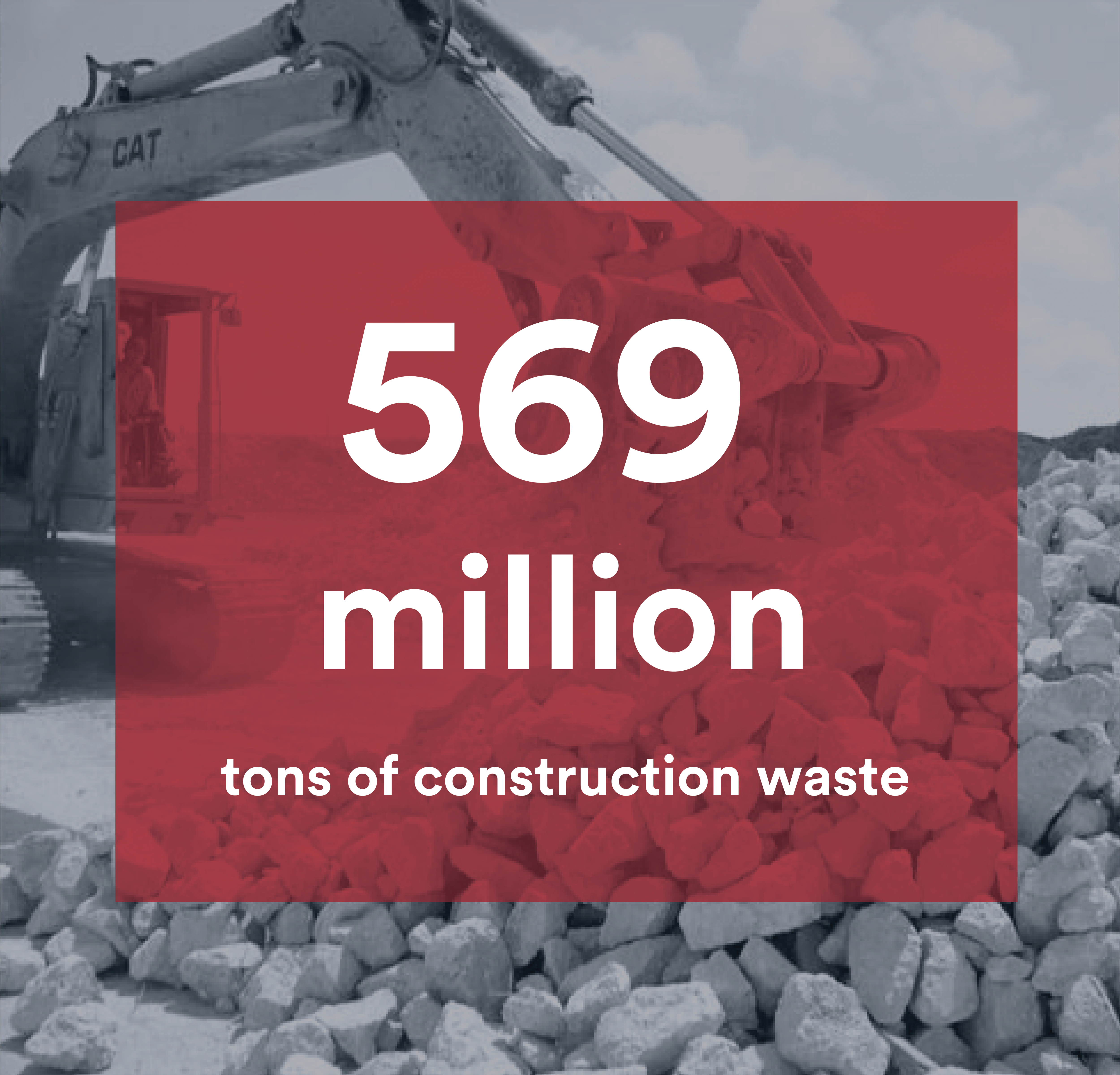 In a limited number of markets, the company organizes the removal of debris from construction and home improvement sites. Currently, the company serves Los Angeles metro and other parts of Southern California; Arizona from Phoenix, Tucson up to the Flagstaff area; Chicago and surrounding areas; Texas cites of Austin, Houston, Dallas, San Antonio; Boston metro area; Philadelphia metro area; Florida Atlantic Coast from the Keys to Miami up to Palm Beach and Oahu, Hawaii. According to Haultail CEO Bruce Williams, the company is expanding; it is scheduled to get into White Plains, New York; Eaton Rock and New Rochelle, New Jersey; Maryland; California San Francisco, Berkley and San Jose; Florida in Orlando and Gulf areas.
Haultail App Takes the Hassle Out Of Disposing of Debris
When asked how a contractor can use the Haultail service, Williams said, "Service starts with the app." The app asks for the location of the material to be moved and what the material is. Once they know what needs to be moved or disposed of, they can plan accordingly. "The material is categorized. If construction debris is clean fill (landscape rock, patio material), it would go to a recycling center," he explained.
There are no weight or size limits. "What's unique about our system," said Williams, "is we understand what weight and product capacities are on vehicles. We assign loads to drivers with the proper vehicle through the backend of the app." They have service providers who drive small cars all the way up to tractor trailers. "We understand weights and balances and properly pair loads to vehicles."
Williams said loads are usually transported between 3 and 12 miles. People can avoid the hassle of renting a vehicle; it may be the same dollar cost but it's more convenient to have something delivered with Haultail. The system calculates the cost by factoring the size of the items and the distance; smaller items cost less, while delivery of larger items cost more. Also factored in are traffic (traffic is time) – they want to make sure the driver is compensated for their time. Costs fluctuate a little bit in different regions. It takes weather into account, the system keeping track of real-time weather and traffic.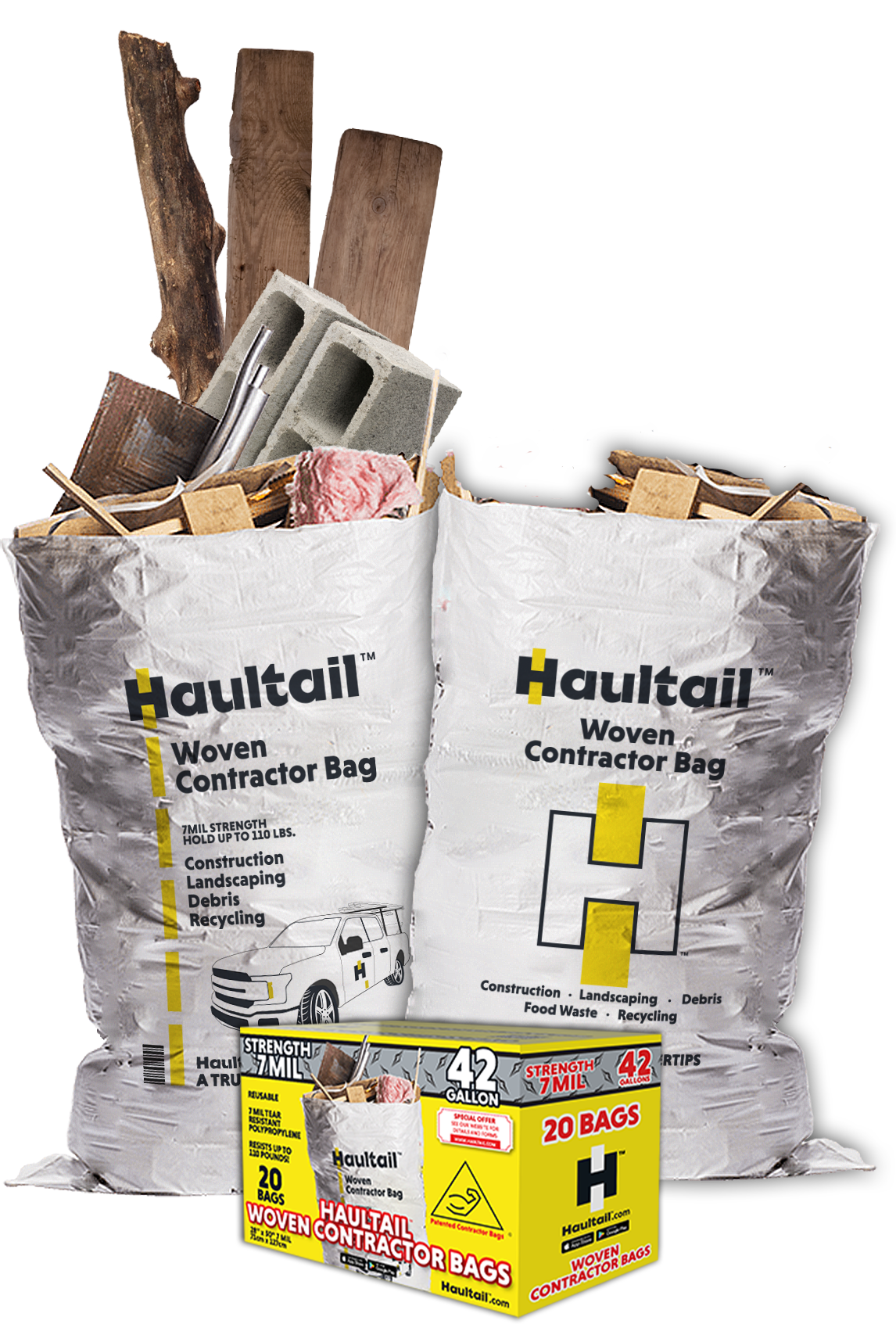 Qualified Haulers Needed
There is a way for contractors also to make money with Haultailer by having one of their guys become a qualified Haultailer to remove the unneeded material.
"A lot of times, when contractors are doing a job, they're taking out trash and debris," Williams continued. "They're not paid for that time. And there's a cost for removing that material. By using debris bags, the contractor can have one of their guys become the Haultailer." Since the homeowner pays the Haultailer for the disposal, it frees up the contractor's time so they can move on to their next job. "For tradesmen, it's another tool for getting the job done."
There are no out-of-pocket costs associated with signing up with Haultail, there are no franchise fees or size limits; Haultail uses drivers with all sizes of vehicles. "It doesn't matter if you have a pickup or a small car, you can still participate," said Williams. "It's a way to be independent and work. You're able to work and earn a livable wage per hour. It's not full time – it's more of a part-time gig – but it allows you to supplement your income. Older, scratched, dented – it doesn't matter … as long as the vehicle is registered, insured and can provide service, it can work for Haultail."
"We all haul it all!" explained Williams, "with the exception of people or animals. We are not a taxi service, therefore do not allow people to ride along with any pickup or delivery of items. If the driver needs a helper, they bring a helper with them."
Haultail assures each and every load is handled properly and verified within the mobile application. All deliveries and pickups are able to be live traced and the platform leverages its proprietary database of certified local landfills, weigh stations, and donation centers, "ensuring that items being handled is properly disposed or donated accordingly." Regardless of whether construction and demolition materials heading to a recycling center, a landfill, or some other location or new items being picked up from the store or used items needing to be moved, Haultail guarantees matching the right person and vehicle type to perform the job accurately and safe.
Recycle Track Systems
Recycle Track Systems [RTS, www.rts.com] is another company bringing greater efficiency and insights into the waste management process for all types of construction projects. "The efficient and effective management of construction waste is a growing concern within the industry. In the US alone, some 570 million tons of construction and demolition (C&D) debris was generated in 2018, and as the demand for new construction of all types continues to rise, this figure will also continue to grow," said Ylrico Alexander, Vice President of Operations/Dispatch at Recycle Track Systems. "However, both consumer and industry awareness of the impact of this waste is also on the rise, and today, there are companies looking to shake up the status quo and deliver more sustainable, more ethical, and more transparent waste management services."
RTS was founded in New York in 2015 by friends Adam Pasquale and Greg Lettieri. Between Lettieri's background in technology and Pasquale's waste management experience, they saw an opportunity to bring efficiency and high-touch customer service to waste services and the wider industry.
Looking around their neighborhood, it was clear to them that things needed to change, and Lettieri believed that technology could revolutionize the sector, bringing greater transparency, efficiency and flexibility through an "Uber" for waste management model. RTS was founded on the idea that hauler and customer experience, as well as waste diversion, could be improved significantly through education and innovative app-based services.
Said Alexander: "Championing waste-conscious collection services through the use of innovative technologies, we're streamlining waste management across a huge range of sectors, including the C&D industry, with an emphasis on making the collection, diversion, reuse, and recycling of waste easier and more sustainable."
RTS is now a national company that partners with haulers across the U.S. The company has served clients in Boston, Chicago, Dallas, New Jersey, New York, Philadelphia, Washington DC, and beyond.
Solving Problems For Contractors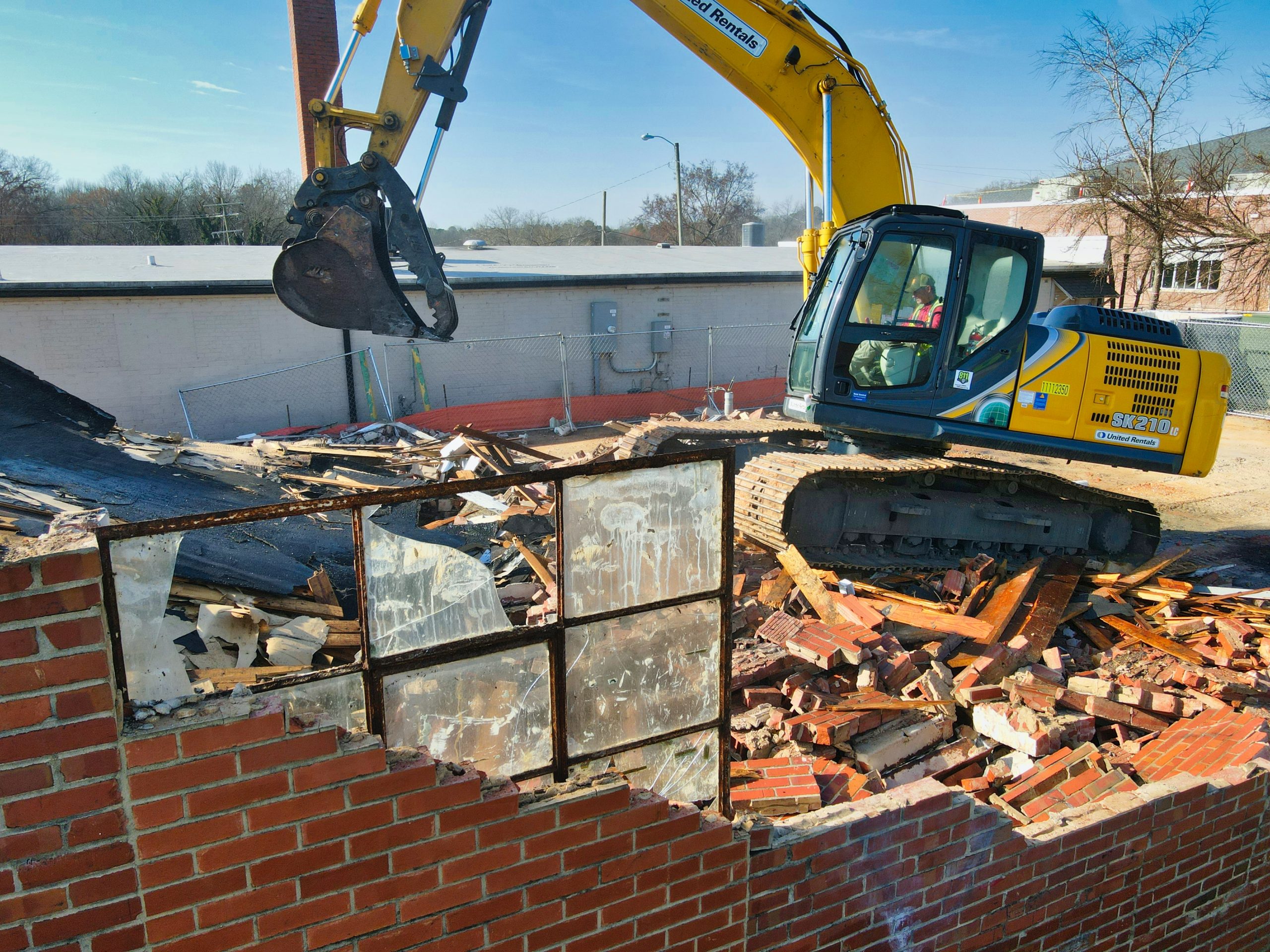 "We offer builders the opportunity to maintain their focus on efficiencies and sustainable efforts while we manage the administrative burden and the creation of innovative strategies to accomplish the work," continued Alexander. "In particular, it is estimated that 90% of C&D debris is associated with demolition alone, a problem most builders will be all too aware of.
"Builders will also be aware that many of the materials recovered during demolition can be recycled," he said. "It is only the methods used during the process, the subsequent sorting and storage, and the requisite diversion methods that need to be refined. Improving these areas, along with insightful metrics that allow builders and larger companies to track waste diversion, help the industry to be more efficient and sustainable.
"Finally, innovative technologies and on-demand collections allow builders to prioritize waste pickups to ensure sites are clean and safe," Alexander explained. "This gives site managers and other supervisors the chance to adapt quickly to the challenges of constantly evolving sites that produce different types or waste at various stages of both the construction and demolition process."
"A core component of our values lies in making sustainable waste management services easily accessible to anyone who needs them," he said. RTS sources multiple partners across the country to handle all debris types with the focus on achieving sustainable outcomes. Whether that's specialist haulers for toxic or hazardous materials, or more conventional haulers that deal with everything else, all waste is handled in accordance with US health and safety standards, with pick-ups fully coordinated with site managers and/or other supervisory entities." RB