Dynamic Fastener's Dyna-Guard Snow Retention System continues to be a valuable solution for snow and ice issues for metal roofing. Our company is always looking for better ideas to become problem solvers for our valuable customers and will continue to provide that support. With that thought in mind, Dynamic Fastener is proud to introduce new products to their very popular Dyna-Guard Snow Retention.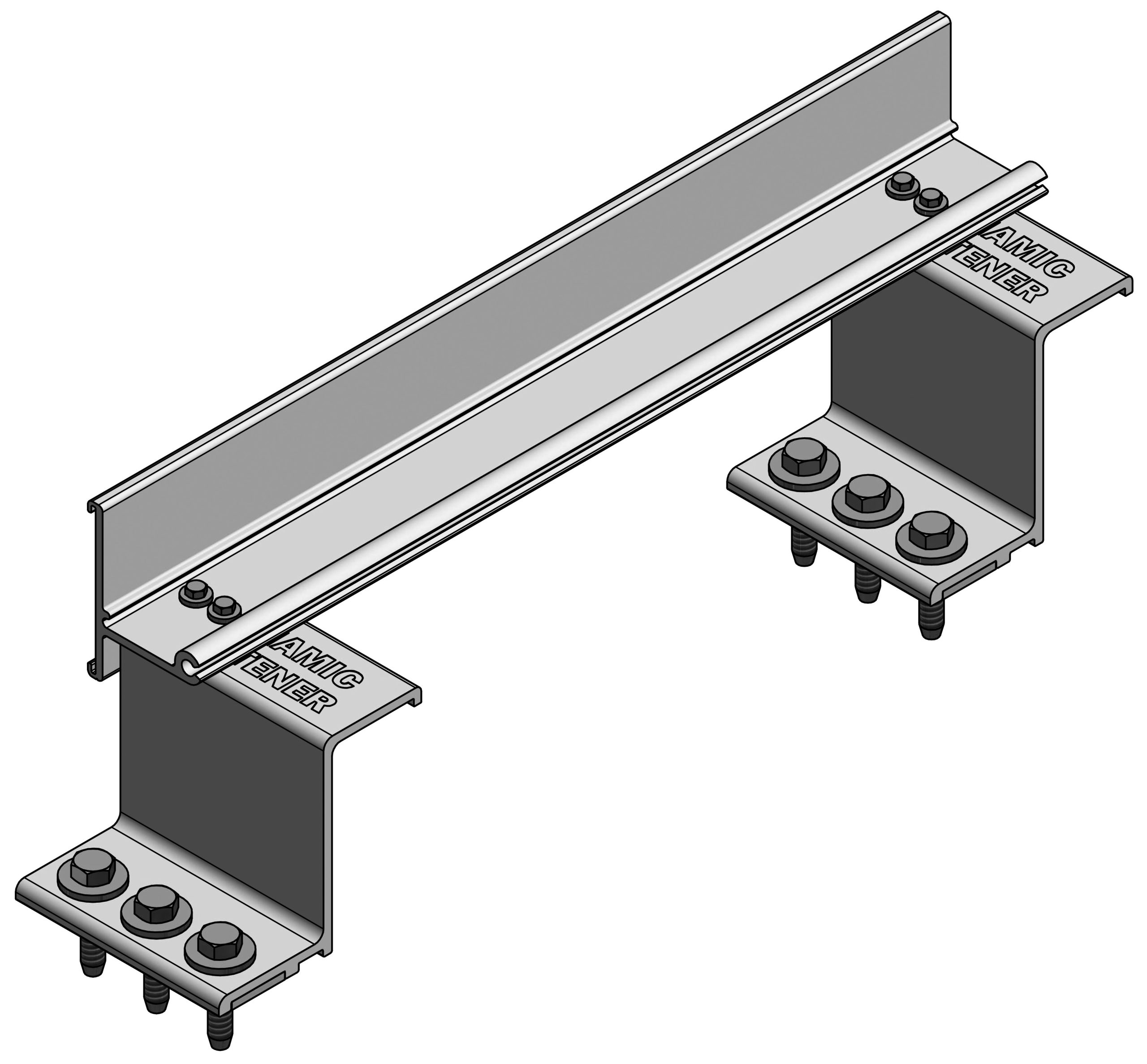 DYNA-CLIPS™ are used as an option to attach Dyna-Guard to Dyna-Clamps. Dyna-Clips are necessary to use if the seams are not divisible by 4" or 6", or if the Dyna-Guard is not being installed perpendicular to the seams. Use unpunched Dyna-Guard when using Dyna-Clips.
RETRO SNO-DAMS® (above right) are very similar to the standard Sno-Dams, but the retro style, instead of being slid on, are designed to be pressed onto the back of the Dyna-Guard after installation. The end user must drive in a screw (included with purchase) through the hole in the Retro Sno-Dam.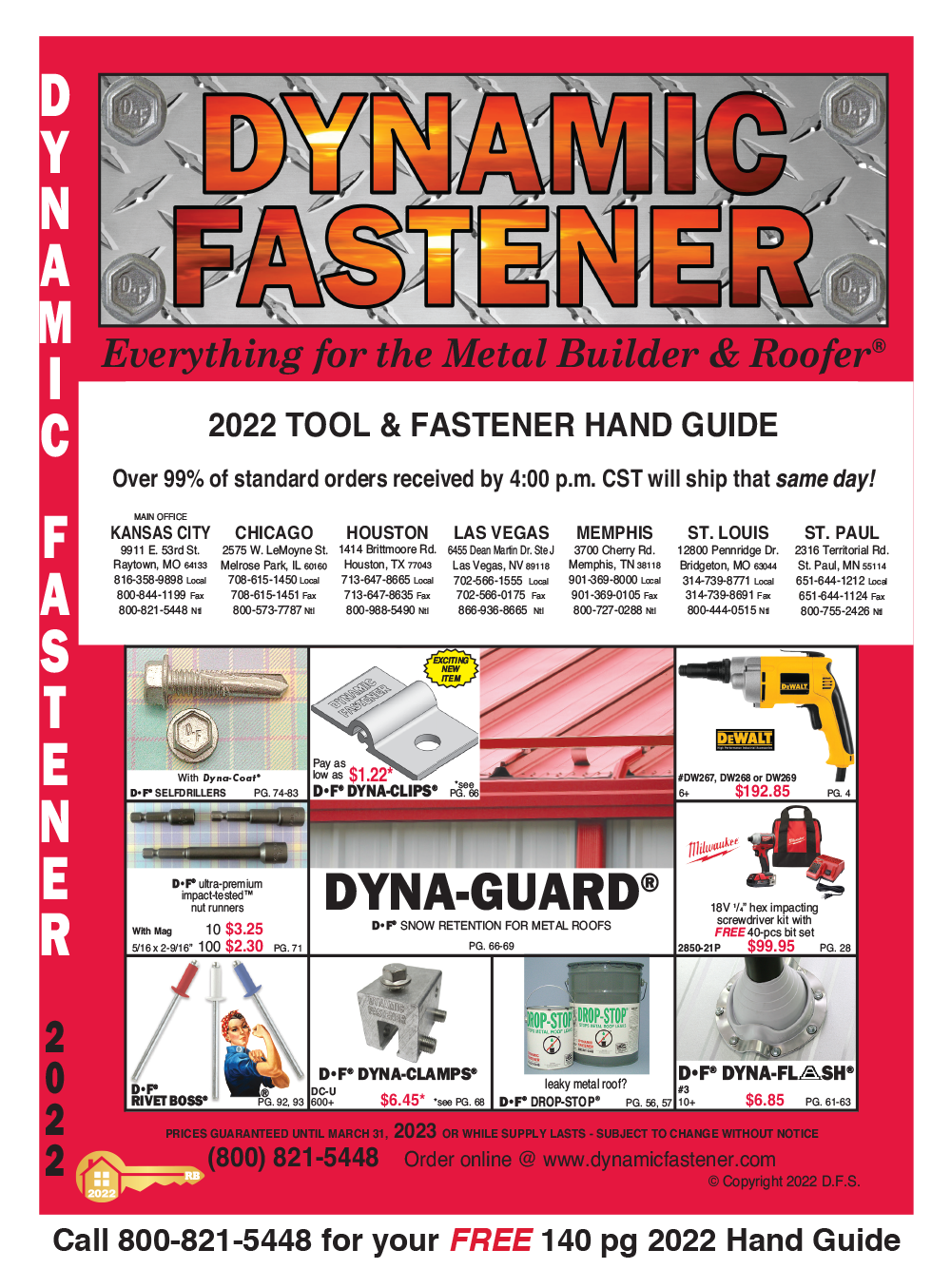 DYNA-CORR™ is a mounting attachment used to attach Dyna-Guard or practically anything to 7/8" or ¾" corrugated roofing.
DYNA-MOUNTS™ (below) are an attachment device to secure Dyna-Guard or practically anything to almost any exposed fastener trapezoidal metal roof. These mounts are offered in two different heights: 1.86" and 2.65".
Catalog
Dynamic Fastener's free 140-page full-color Tool and Fastener Hand Guide covers fastener applications, engineering data, availability of types, size ranges and fastener materials.
The Hand Guide also features Dynamic Fastener's flagship products: D•F® screws, Dyna-Guard® snow retention system for metal roofs, Dyna-Clamps® to accommodate many different profiles of standing seam roofs and 100 million D•F® rivets in stock, of which over 70 million are pre-painted and stocked in bags of 250 pieces.
In addition to discussing screws and anchors, the guide provides prices and other information relating to flashings, sealants, insulation tapes, safety equipment, hand tools, power tools and more. RB
Locations:
Kansas City, MO
Chicago, IL
Houston, TX
Las Vegas, NV
Memphis, TN
St. Louis, MO
St. Paul, MN