By Rural Builder Staff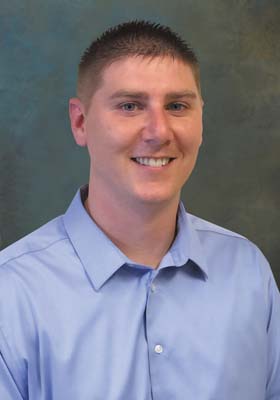 Palram Americas, a global manufacturer of polycarbonate and PVC sheets, is pleased to announce the promotion of Jeramy Albert to the position of Construction Business Unit Manager. Albert will be responsible for the strategic direction and product portfolio for the commercial, agricultural, and building products markets within the US and Canada. He will lead a team of factory and independent representatives to drive mutual growth for Palram and its customers.
Albert joined Palram's inside sales team over 15 years ago, progressively advancing into numerous roles in outside sales and national account management – a true testament of his commitment and Palram's 'promote from within' culture. Albert has a proven record of building long-term partnerships and delivering value-add solutions to our distributors, dealers, and end-users. His in-depth knowledge of Palram's customers, products, and markets, combined with his strong leadership positions him well to support the company's strategic growth initiatives now and into the future.
With over 55 years of expertise, PALRAM has established manufacturing, distribution, and sales operations around the world. With global access to our time-tested resources, proprietary technologies, and rich history of innovation, Palram has become a trusted partner to markets spanning construction and architecture, sign and display, safety and security, transportation, agriculture, and DIY, among others.