Mold – Be Aware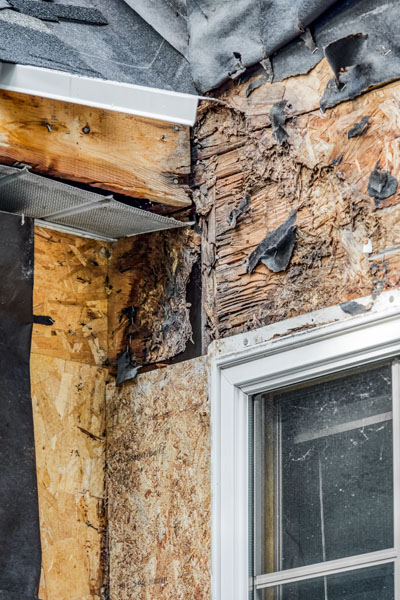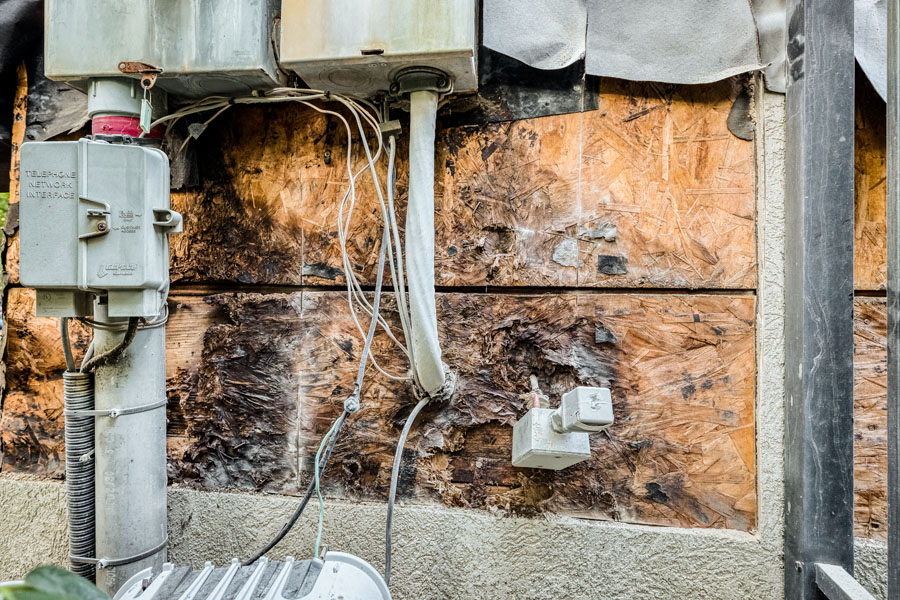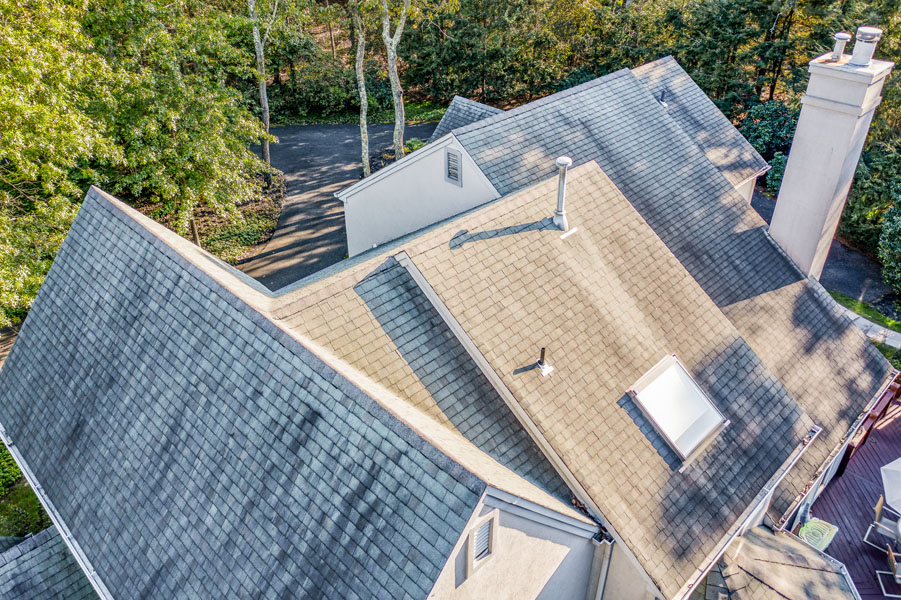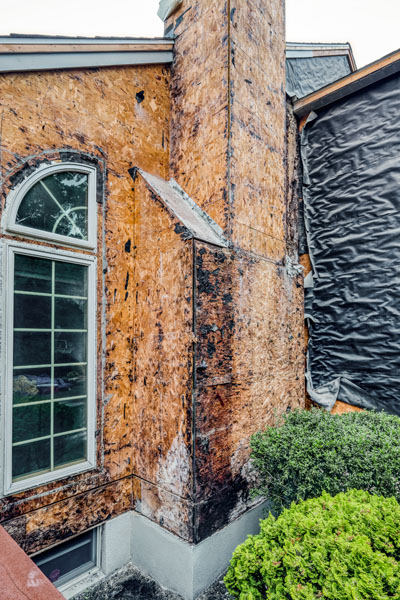 Serving as nature's way of disposing of organic matter at the end of its lifespan, mold has always been part of the natural world. In modern times, however, mold poses potential dangers to humans and the structures they occupy.
A Problem by Design
Post-World War Two, the building industry began to boom. This boom created a demand for building materials that were more cost-effective and could be installed more quickly. Plaster was replaced with gypsum, which is comprised of layers of paper (organic matter) that quickly absorb water and dry slowly, creating perfect conditions for mold to grow – and spread.
Fast forward to the 1970s, and the fuel crisis brought to the forefront the need to conserve energy. As automakers started to design more fuel-efficient cars, the building industry moved toward increased energy efficiency. Buildings began to be constructed very tightly to provide more comfortable indoor environments while reducing energy consumption. However, the lack of air flow in these structures made them more vulnerable to higher concentrations of mold and volatile organic compounds (VOCs), which – in turn – put occupants' health at risk due to compromised indoor air quality. Furthermore, newer construction methods didn't allow water within walls to dry quickly, significantly increasing the potential for mold growth, decay, and rot.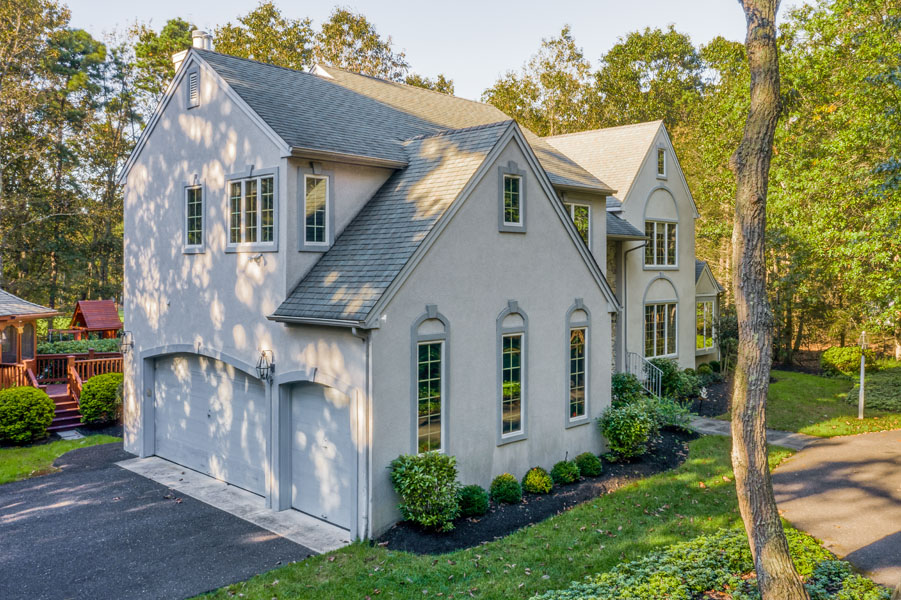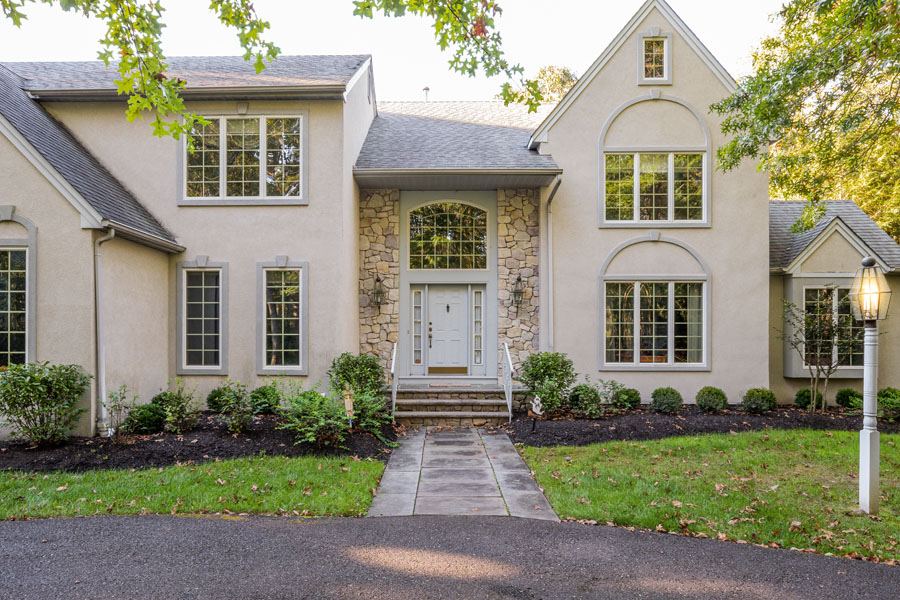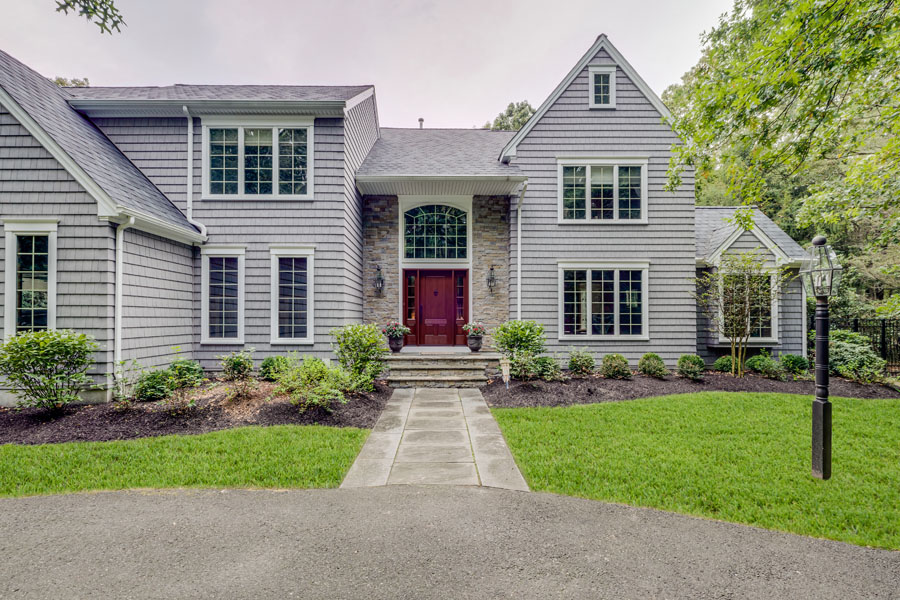 Putting It in Perspective
A family in Marlton, New Jersey, learned firsthand the damage that mold can inflict on a home. When the owners of the two-story Colonial-style home noticed black and brown stains on the home's exterior, their first thought was to clean the stucco siding. But, instead, they ordered a mold inspection, which turned out to be a wise decision.
After removing a section of the stucco, the inspector found extensive mold, a situation that required complete remediation. Fortunately, the mold had not yet penetrated the interior, and a thorough cleaning would allow the framing to be saved. However, a completely new exterior system consisting of housewrap, cladding and trim would be needed to prevent additional damage.
The homeowners enlisted the services of Dean Mainardi of Only the Best Builder to perform the renovation. They knew they did not want to use stucco again because of its susceptibility to mold and asked for other recommendations. Understanding the importance of specifying a suite of products where all components would complement one another, Mainardi recommended a CertainTeed siding system.
First, Mainardi specified CertainTeed CertaWrap™ Standard Housewrap. Engineered to protect structures from water intrusion, the wrap allows water vapors to pass through it, helping to prevent moisture accumulation. The high-performance housewrap is designed to work in unison with the manufacturer's Cedar Impressions® Single 7-inch Straight Edge Perfection Shingle siding. The homeowners were pleased with the siding, as the polymer shingles are water-resistant and require minimal maintenance. In addition to being durable, the siding offered enhanced curb appeal by replicating the organic look of wood shake.
To provide an additional layer of moisture protection along with architectural interest, STONEfacade™ was added to the front door area and chimney. The cladding system, which mimics a natural ledgestone veneer and includes a fully integrated rainscreen, created a striking entry for the home.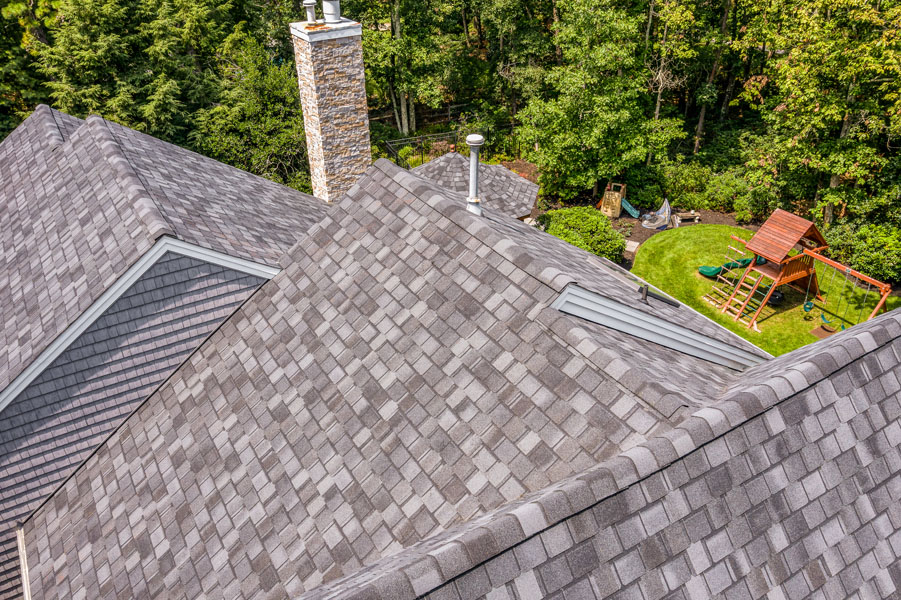 Pay Attention & Choose Wisely
Mold always poses a potential danger to structures, particularly in humid, moisture-prone areas. To protect homes from costly damage, homeowners and contractors should be vigilant in looking for signs of mold growth.
Common indicators include staining, cracking and damaged caulking around doors and windows. And, if given the opportunity to select building products, choose materials that are engineered to manage moisture penetration – which will help to preserve the beauty of the structure for years to come.