ASV, a manufacturer of all-purpose and all-season compact track loaders and skid steers, introduces the VT-100 and VT-100 Forestry Posi-Track compact track loaders. The new VT-100 compact track loader is a vertical lift machine that excels in loading and grading applications in landscaping and construction. The VT-100 Forestry is suited for mulching, right-of-way clearance, site prep, and more. The models include elevated comfort, visibility and performance features, allowing them to stand out as top compact track loaders in their class.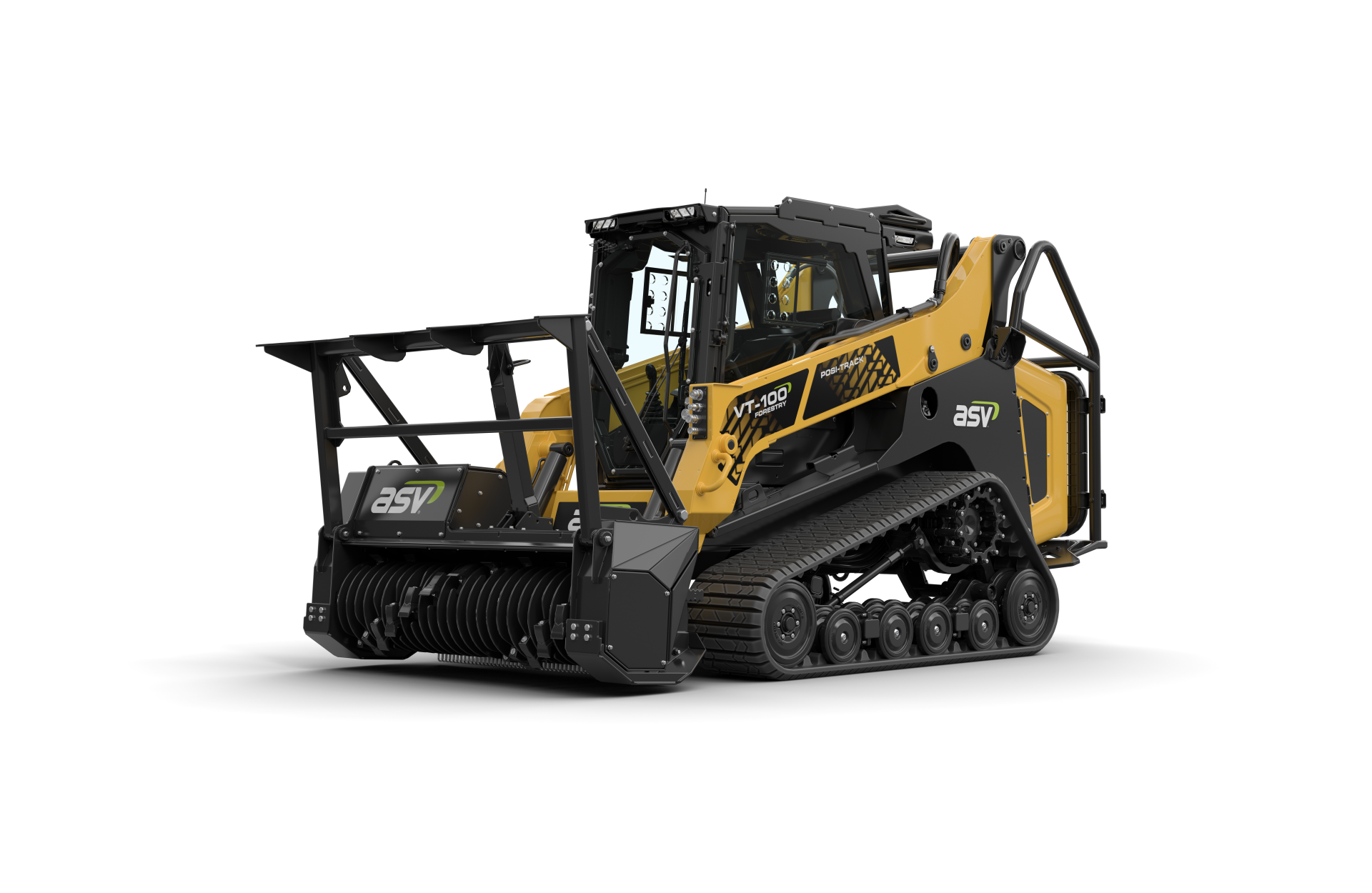 "They are the perfect option for those looking for a little more power than the RT-75 without having to go to the heavy hitter of all CTLs — the RT-135," said Buck Storlie, product manager for the ASV brand. "The lifting capabilities, pushing power and hydraulic flow of the new VT-100 and VT-100 Forestry are sure to impress."
ASV's VT-100 and VT-100 Forestry come equipped with a 103.5 horsepower Tier 4 Final Yanmar diesel engine and standard 40 gpm high flow. The loaders' large line sizes, hydraulic coolers and direct-drive pumps transfer more flow and pressure directly to the attachment and reduce power loss. The VT-100 features a 3,500-pound rated operating capacity and 10,286-pound tipping load while the VT-100 Forestry includes a 3,700-pound rated operating capacity and a 10,571-pound tipping load.