By Linda Schmid
In 2003, Joe Cover was working a full-time job at the water treatment plant and he built decks on the side. By 2005, he quit his job and started building full time. His first job was dismantling, moving, and recreating a building for his brother-in-law. He did decks, remodels, whatever came his way, but he knew he wanted to build pole barns…he wanted to build Cover's Construction.
It didn't take long to build his business because Cover had set his mind to a segment of the industry where he saw opportunity. He says that there were all the big name builders building pole barns: Morton, Cleary, and Wick, but there were no smaller builders who could do custom work.
Cover believes another reason the company grew was word of mouth. People found that they could trust him; he built a good product at a fair price, and if he said he would be there at a certain time, he would be there.
Now he has a thriving business in pole barn construction. In fact, almost all of his business is post-frame, mainly steel with steel roofing and wood frames. A lot of farm shops are completed with steel interiors. In houses they do drywall and sometimes car siding or stucco, lap siding, or other alternatives as the customer wishes, possibly with some stonework for fireplaces. Shops are completed with steel interiors or OSB or plywood so they have somewhere to hang tools.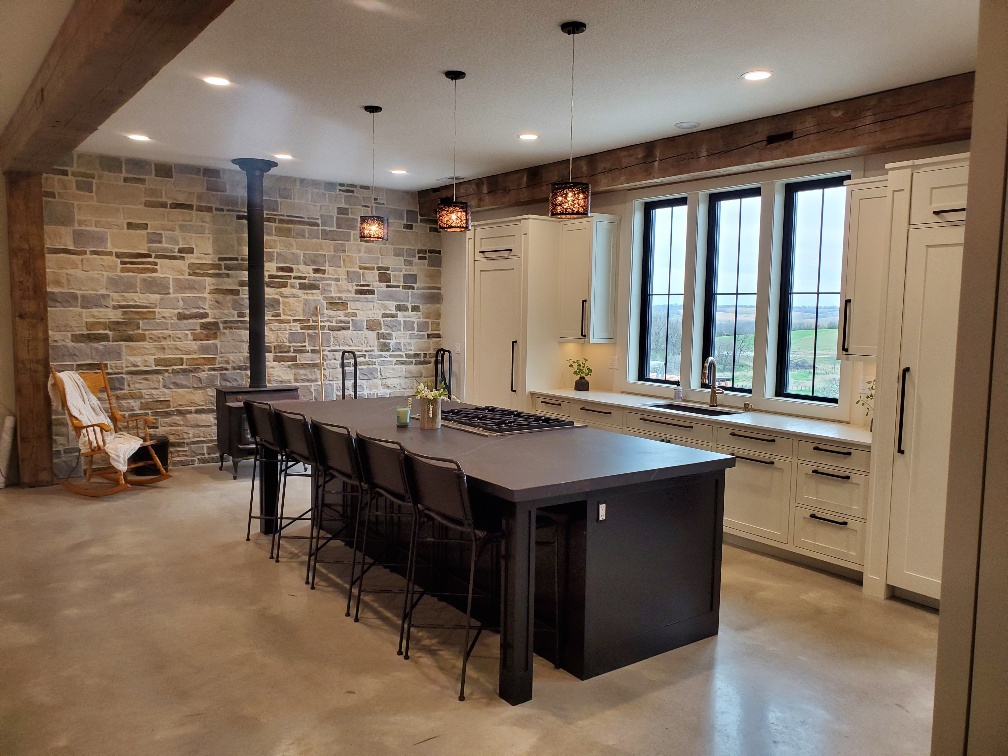 What market he gets most of his work in depends. One year it's agricultural buildings; the next it's smaller sheds for boat and RV storage. Then it's houses. It just depends which segment of the economy is strongest at the moment.
Cover works with just a few suppliers, including Menards, Midwest Construction & Supply, and Delta Metals of Iowa. Windows and walk doors are from Plyco and they use local contractors for plumbing and electrical.
The company is located in Dallas County, Iowa, and the majority of his work is there and in surrounding areas.
Winter is harsh with below freezing temperatures and recently strong winds as well. Posts have to be sunk 48" in the ground due to frost. Cover says that is not unusual, but it is important in cold climates.
Cold weather does not preclude the company from doing its job and doing it well. They layer their clothes; if needed they take breaks in the truck or in a building to get warm.
The summer is hot, but that does not bother the workers or the equipment like the cold does.
They have faced many of the same challenges as others in the past few years. Supply chain issues made completing jobs difficult; garage doors could take up to 15 weeks. He also faced difficulties finding help. Cover is hopeful that those times are over.
Cover says he resolved his employee shortage through two tactics: higher pay and prayer for the right people to apply.
He has a good, hardworking crew of seven employees now. They work well together; they have breakfast meetings weekly and getaways over the holidays.
Cover now orders supplies much earlier in a job than he used to. At one time he ordered garage doors, windows, and other components for a job when he put the posts in the ground. Now he orders a minimum of eight weeks in advance. It's not as important with lumber and steel; they're not as difficult to get.
Some great things have happened through the business' journey.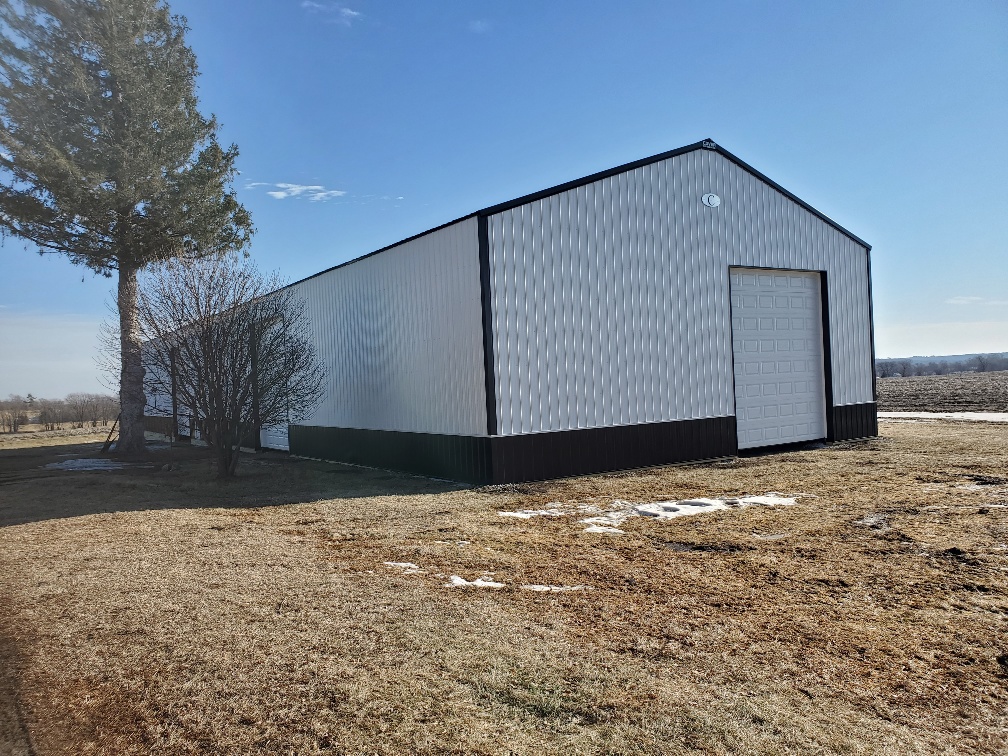 "We've built some cool buildings," Cover said. We've been published in Rural Builder three times, once for our 3 Sisters Barn. For a small company, that's pretty exciting. And we have an A+ rating with the Better Business Bureau, which is kind of unheard of in construction."
'Founded on honesty; Growing with integrity' is the company slogan and Cover says that will forever be their plan. "We will always operate that way. Even if it costs us, we will do the right thing."
RB