Shield Wall Media, with help from METALCON and the MCA, has completed the mid-year State of the Industry Survey. The purpose of the mid-year survey is to measure changes in market sentiment from the previous survey. Rather than focus on an entire year, this survey focused on year to date and predictions for Q3 and Q4 2023.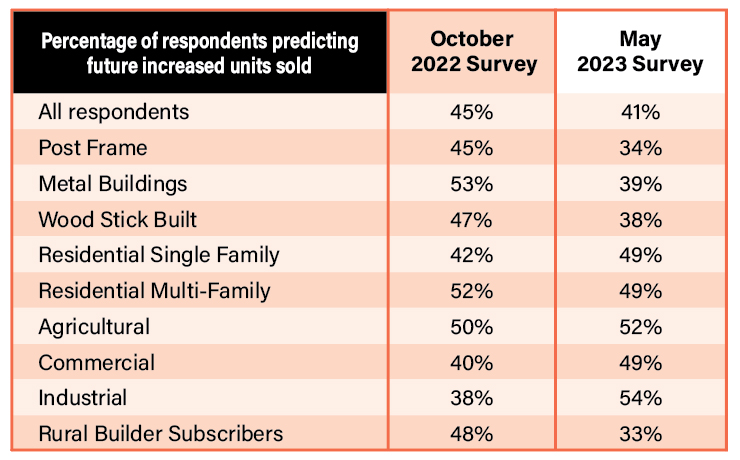 With a few exceptions, the general expectation is still positive, but slightly less so than in the October 2022 survey.
Rural Builder has the largest cross-section of the building industry of any of our publications.
The bright spots are Residential-Single Family, Agricultural and Industrial. All are predicting modest gains.
Interestingly the perceived sales metrics did not appear to directly translate to a view of the "General Business Climate." For example, Industrial showed a 10% improvement in "Increased Profitability" category and a 5% decrease in the view of the "General Economy."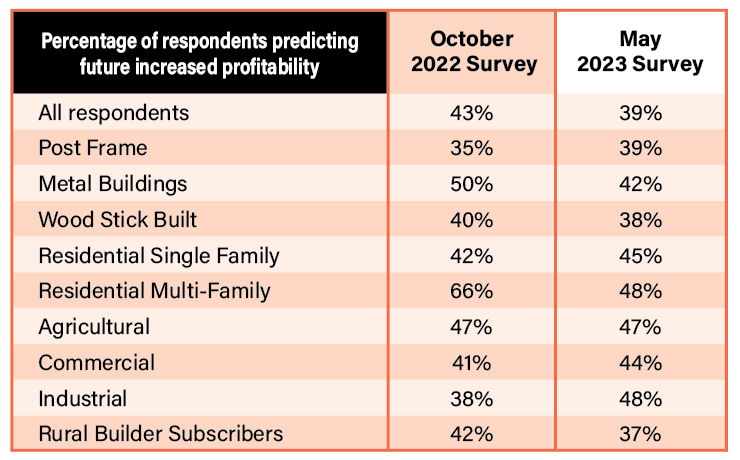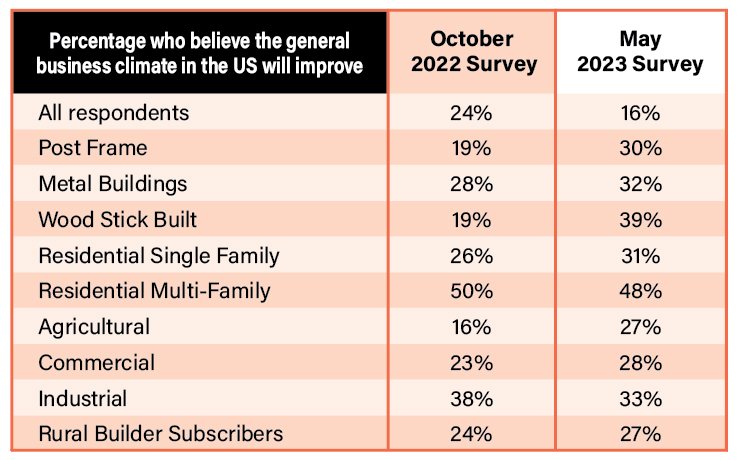 There is a significant difference in the view toward "General Business Climate" of the market segments covered by Rural Builder and the "All Respondents" category. Rural Builder subscribers had a 10% brighter outlook than All Respondents and several categories were significantly more optimistic.
There will be a longer, more detailed article about this survey in the September issue.