By Linda Schmid
Brandon Noe was a little lost; though he'd done well in school and in sports, he'd had a rough childhood and an adolescence confused by family problems of drugs and alcohol.
When Noe had graduated from high school he got an associate degree in business, but he didn't like it. Meanwhile he was drinking and he was in and out of jobs, but he persevered, pursuing one thing and one thing only: money.
It took realizing that he wanted to marry his girlfriend Kayla to incentivize him to make a change. He decided he needed a real job. His future father-in-law was a welder and he suggested that Noe try the trades, showing him an online job fair. Noe looked it over. There were a lot of jobs, but non-destructive engineering struck a chord with him.
Noe began classes working toward an associate's degree. School was different this time. "At first it was no fun," Noe said. "It was kinda scary. It was like waking to find yourself 300 feet in the air and headed downhill, then along the way, it became fun."
Still, it was a lot of hard work. Noe attributes a lot of his success in achieving his degree to Kayla Noe (yes, he married his girlfriend). She was attending school too and the two spent hours studying every night.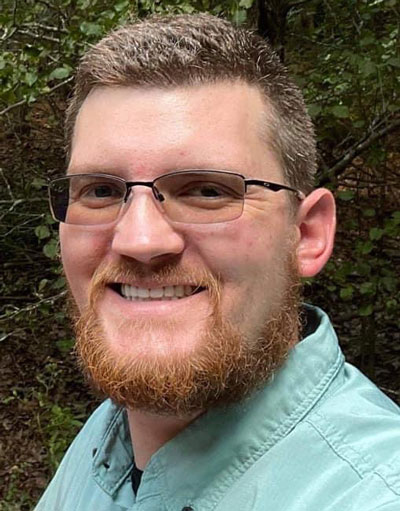 He recalls a month-long, hands-on course that was 10 hours a day, seven days a week that required cash; no financing was available. That's where mikeroweWORKS came into the story. Noe's mother-in-law found the scholarship. She, his father-in-law, and wife all helped him to apply, which he said made the process easy.
Winning the scholarship made a great difference in Noe's journey. He said, "Some people might think it's only $1,000, but it was help I needed to get through." Not only did the scholarship make a great difference financially, but he was the first person at his school to win the scholarship. "It was a great confidence booster," he said. "Plus, it showed me that if I put in the effort, I will reap the reward."
Showing others that they can also reap the rewards of working in the trades is why Brandon agreed to be interviewed about mikeroweWORKS. He wants people to understand that the trades are essential and to know how they, too, can benefit from it. Noe didn't initially set out to work in the trades, but he started down a path, worked hard for it, and now he has a career he loves that pays well.
Noe now bears the title of non-destructive engineer. He explains that it involves testing the quality of structures, in his case pipes and their internal structures. More specifically he crawls inside of pipes and inspects and tests pumps and pipe seams for durability and safety.
"It's very detailed," Noe said, "and I can't imagine doing any other work. It's intriguing to know that I may be the only thing standing between life and death. If I get complacent on my job and miss details, someone's kid could end up dead.
"Did you hear about that pipe that burst in the middle of a field in Kentucky a few years ago?" he asked. "That is the kind of accident I attempt to prevent."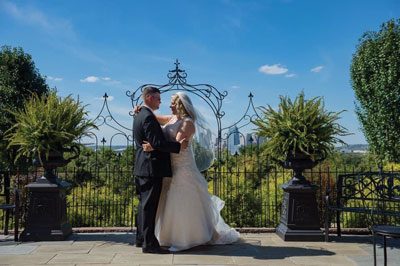 The most important quality that Brandon believes is needed in his line of work is to be willing to learn and learn some more. "I started in 2017 to get my degree and since then I've gone to seminars and done some studying on my own. You need to be willing to learn progressively because someone's life may depend on it."
In fact, Noe has purchased the books he'll need to take the test to become a Level 3 Manager of non-destructive engineering, which would mean that he will be helping to train others.
"That way, I can build up the next generation to become the first line of defense against unsafe construction," he said.
While Noe takes his work very seriously, he has time to enjoy the good life too. He and his wife were kicking back, fishing in the ocean when we caught up with them near his home in North Carolina. It seems that the trades really do bring the good life. RB
As a result of a collaboration with mikeroweWORKS Foundation (www.mikeroweworks.org), Rural Builder is featuring profiles of Work Ethic Scholarship recipients in each of its issues. Hundreds of scholarships have been awarded to trade-school students who value hard work and taking personal responsibility. Rural Builder applauds these students and wants to acknowledge their choice to apply their talents to skilled trades. Thank you, mikeroweWORKS Foundation, for your continuing efforts to close the skills gap and "reconnect the average American with the value of a skilled workforce."