By Rural Builder Staff
Construction Rollforming Show Keynote Speaker Announced
Shield Wall Media has announced John M. Rose will be giving the keynote address at the first annual Construction Rollforming Show in Cincinnati on December 12. Rose is currently the Chief Risk Officer at ALTOUR, one of the largest travel agencies in the world.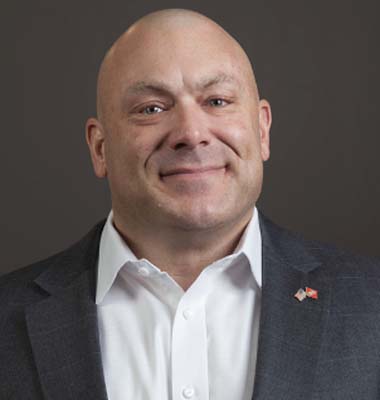 Rose has 22 years of experience as a C-suite executive in the insurance, assistance, and intelligence industries. His resume credits include serving five years as a Program Director for the Department of Defense.
In his address, Rose will speak about competing in a rapidly changing global market, coping with disruptive change such as artificial intelligence, tariffs challenges, and finding qualified employees.
Attendee registration ($45) is now open online at https://www.constructionmagnet.com/construction-rollforming-registration. (Online registration ends November 22. A $25 fee will be added to ticket prices for walk-ins at the door.) To learn more about the December 12-13 Construction Rollforming Show programming, visit http://bit.ly/CRSShow19. 
Union Corrugating Acquires Oakland Metal Buildings
Industrial Opportunity Partners ("IOP"), an operations-focused private equity firm based in Evanston, Illinois, announced September 26 that its existing portfolio company Union Corrugating Company has acquired Oakland Metal Buildings. Oakland will operate as a plant location supporting the Union platform. Terms of the transaction were not disclosed.
Oakland is a manufacturer and distributor of pre-engineered metal buildings. The company operates out of a single facility in Florence, Alabama, with over 130,000 sq. ft. of manufacturing capacity for pre-engineered metal buildings. The company's products are used in commercial, post-frame/agricultural and other industrial applications. Its customer base consists primarily of contractors.
Union is a manufacturer of metal roofing systems, roofing components, and pre-engineered metal buildings. Its products are used in residential, post frame/agricultural and commercial applications and are sold through lumber retailers, home centers, wholesalers, contractors and directly to consumers. Union is based in Fayetteville, North Carolina, with 17 additional manufacturing and distribution facilities located throughout the Southeast, Mid-Atlantic, and Midwest U.S.
Union President and Chief Executive Officer Keith Medick noted, "The addition of Oakland Metal Buildings significantly increases our manufacturing capacity for metal buildings and allows us to continue growing that business while also giving us a location in the Alabama market from which to sell Union's metal roofing products."
AZEK BUILDING PRODUCTS PARTNERS WITH SNAVELY FOREST PRODUCTS
AZEK Building Products, a manufacturer of premium outdoor building materials, has announced a new partnership with Snavely Forest Products. The wholesale distributor of building products plans to offer the full lines of TimberTech and AZEK Exteriors products in key locations throughout Colorado and Wyoming.
The TimberTech and AZEK Exteriors portfolio of products provides customers with a range of high performance, low maintenance alternatives to wood. The products are made from a majority of recycled polymer to create an eco-friendly product.
AZEK Building Products manufactures all products in the United States.
Snavely Forest Products partners with both domestic and international manufacturers. Together, the are set to partner at distribution centers across Colorado and Wyoming with potential to expand to other locations in the future. RB