website: www.footingpad.com • phone: 989-224-7095. • 2 Gold Keys Won
Engineered from structural composites, the advanced design of FootingPad below-grade post foundations is superior to concrete. Not only do they meet or exceed the carrying capacity of concrete, they are lightweight and reduce labor, time and hassle on the job site compared to concrete footings.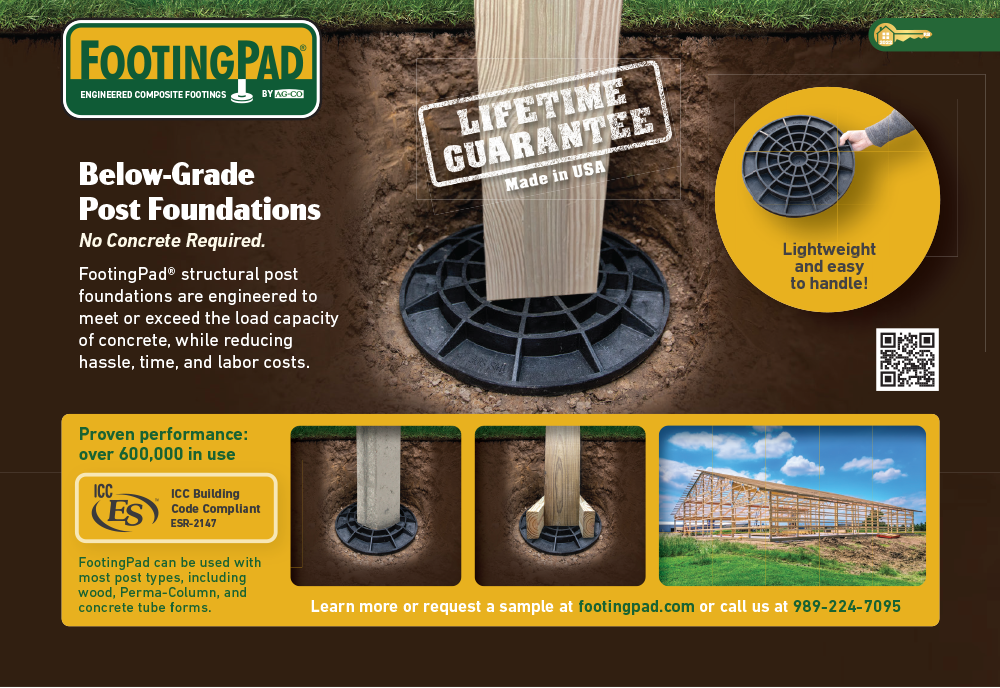 FootingPad post foundations are building code compliant and have been independently tested and certified by ICC-ES as an approved alternative to concrete footings of equal diameter. They're a proven solution with a ten-year track record, lifetime guarantee, and over 600,000 in use.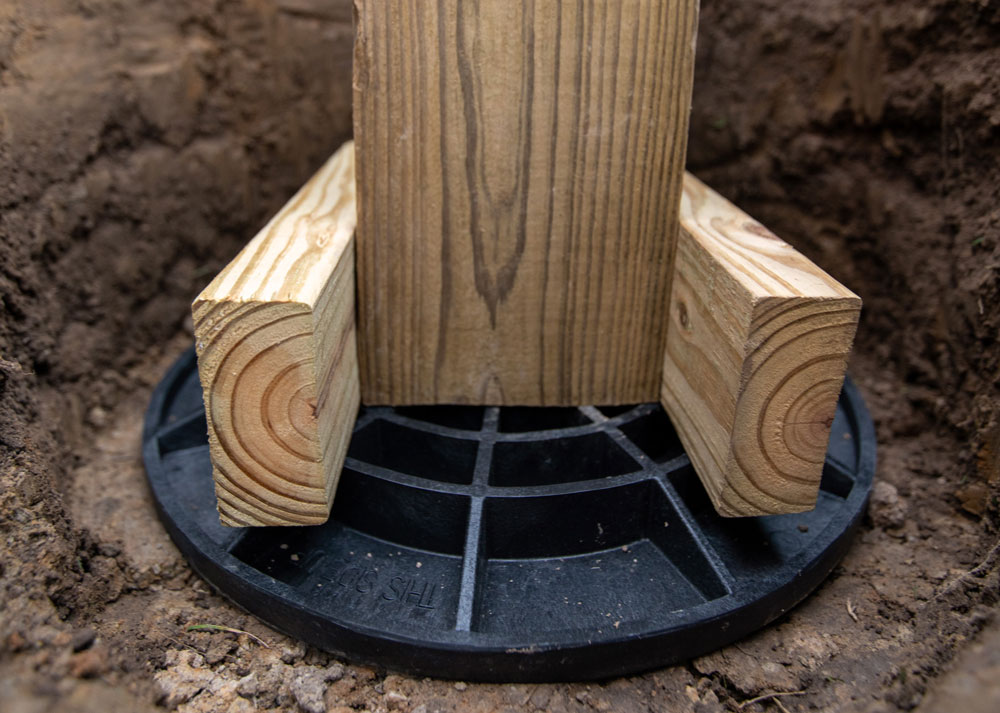 Available in sizes ranging from 10" to 24" diameter, FootingPad footings meet the requirements of nearly any post frame building project and can be used with ground-contact-certified treated wood posts, and precast or poured columns. RB