The customer approached Cedar Valley Post-Frame with the objective of creating a shop for storing some of his car collections, with the versatility of being able to do some light maintenance on them.  In addition, the customer wanted a lounge attic space capable of holding a pool table.  After gathering all of the customer ideas, Cedar Valley brought them all to life.  The result was an exterior that matches the home and other shop on the property, but when you walk inside, it's a showroom.  
The first 30' from the left is cathedral style ceilings to allow for several four post lifts for additional storage. The interior was designed specifically for ease of hanging storage cabinets and signs. With a steel wainscot, then transitioning to four feet of pre-painted 1' x 8' T&G pine, then finishing the last two feet in steel, the results are useful and versatile.
The stairs were pre-painted and designed with a custom on-site built cable railing leading to an upstairs attic space finished in drywall on all vertical walls, vinyl flooring and the same 1' x 8' T&G pine on the ceilings throughout the entire building.
The large 16' dormer was a bit of a challenge; due to the pool table, a beam had to be installed down the center of the floor to support this weight if the pool table was ever moved to this
location.
In the end, it is one of the most luxurious and beautiful buildings we have done.  We're very pleased with all of our workers and subcontractors for taking the extra time to work with us and the customer very closely to bring this all together.
Size: 30' x 74' x 10'
Doors: Plyco and Haas Palmerton Garage Doors
Roof Panels: Everlast 27 ga., Omni
Fasteners: Everlast Woodbinder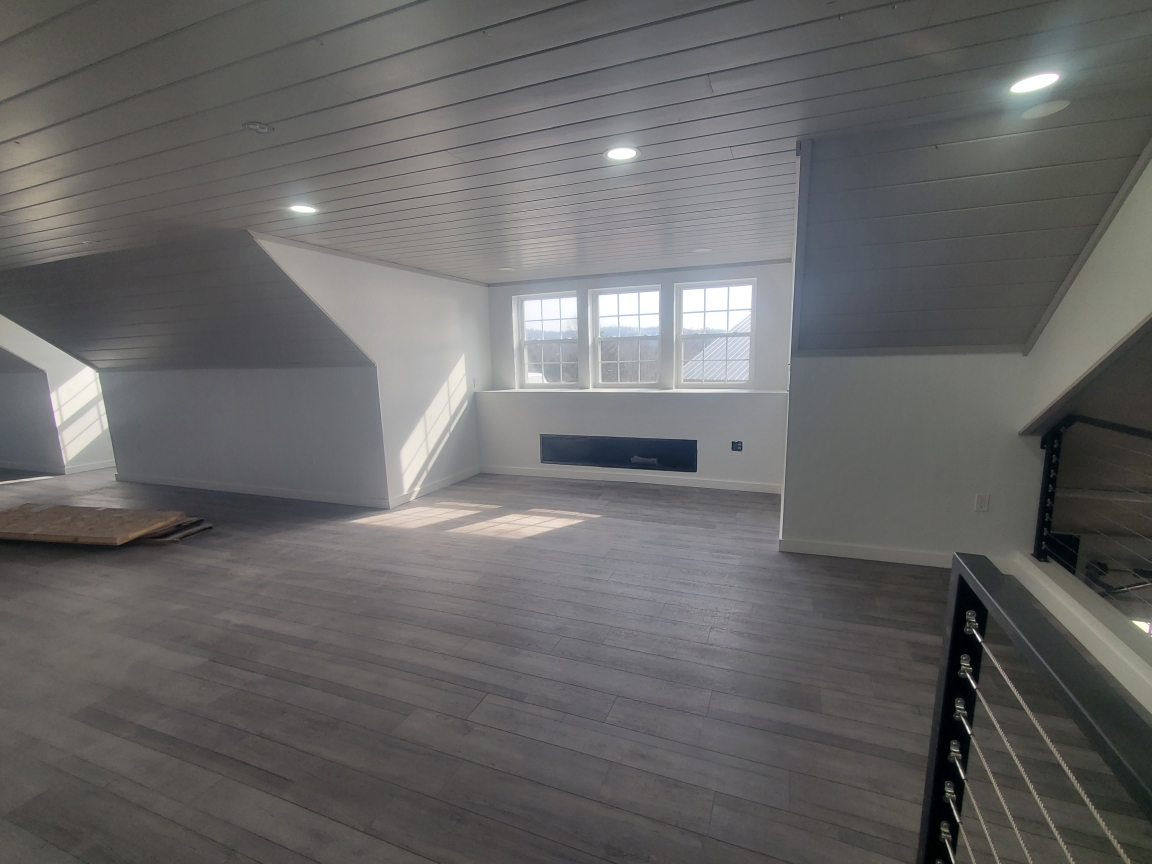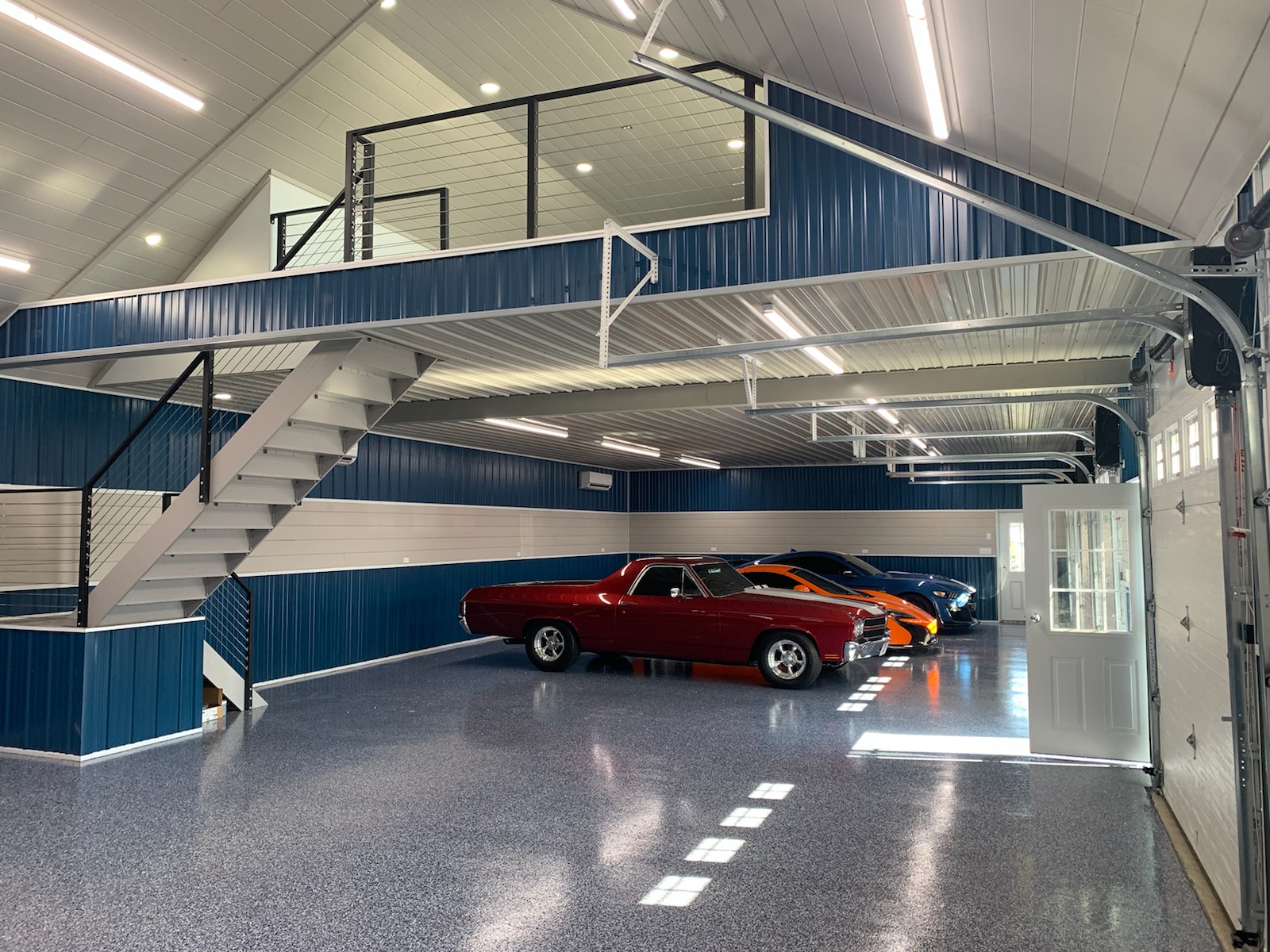 Foundation:
Poured Concrete with collars
Insulation: R-21 Walls, R-38 Ceiling/Roof, Double Bubble Roofing Underlayment
Posts: 3 & 4 -ply Glu-Laminated Columns
Trusses: Rigidply Rafters Scissor and Attic Styles
Software: SmartBuild Systems Design Solutions
Special interior components:
Floating Staircase, Split System HVAC