By Linda Schmid
Jobsite theft valued at over one billion dollars is reported annually. And it costs companies more than just the value of the equipment and the time it takes to remedy the situation. Since insurance may not entirely cover the cost of stolen equipment, replacing it may cost additional money. And while the equipment is missing, it's not available to do the job, which costs even more.
Since the pandemic hit industry supply lines, businesses are more at risk than ever. Take Travis Steffan, owner of Fargo-based SKS Construction, as an example. When the jobsite his concrete crew was working was "hit," the dump trailer they used was stolen leaving his crew without the equipment needed to do the job. Then, when he tried to replace the trailer, there weren't any available. There weren't any available locally, or even regionally; he had to look out of state to find what he needed.
Matters are further complicated when insurance companies pay only the depreciated value of a piece of stolen equipment, which means the owner has to come up with the difference. If the item was customized in any way, the customized functionality is lost as well, "leading to layers of disappointment and inconvenience," said Dave Batcheller of The Galeo Group.
Affordable Solutions
Jobsite security equipment would appear to be the answer to this dilemma, yet many find the cost too high. That's where the Galeo Pro comes in. "It was developed for businesses that have a small volume of assets to protect, so it's not cost prohibitive for small contractors," Batcheller said. Galeo Pro is a tracking device that can be used on trailers, trucks, mowers, and other compact construction equipment. It uses GPS and a cellular connectivity to track and keep you apprised of your equipment's movement and whereabouts.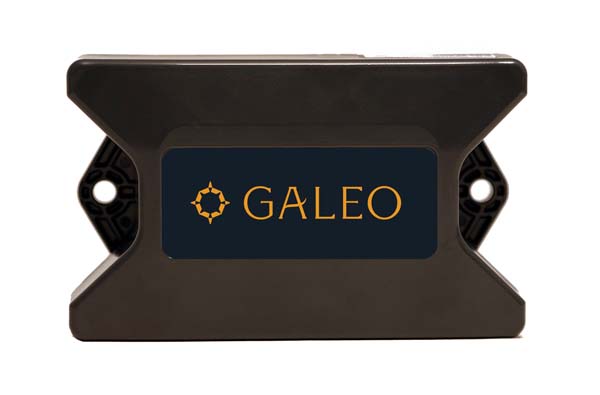 The simplicity of the system also makes the Galeo Pro especially suited to small jobsites and crews. It's small, about 5" x 3", and it can be set up for push notifications, an alert when motion is detected. Small though it may be, it's rugged. It is bolted to equipment or installed with Very High Bond (VHB) tape. It operates in extreme temperatures from -40°F to 185°F, in sand, wind, and dust; it's built to withstand desert environments, the frozen North, and everything in between according to Batcheller.
One of the things that makes Galeo Pro different is the battery. "It's optimized for long battery life of 3-5 years. We believe that people don't want to be recharging security equipment all the time," he said.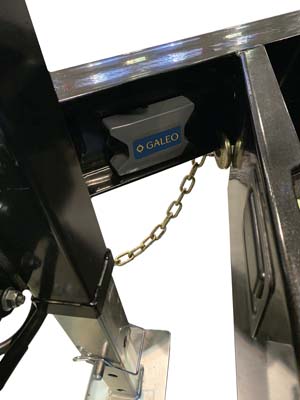 If you feel that you need more than motion detectors on a few select items, Ring, a home security company founded in 2013, has partnered with Home Depot to produce Ring Jobsite Security, another affordable option. This security system offers cameras, video surveillance, and motion sensing. Ring acts as a hotspot for wi-fi and can be used to run laptops and tablets, too. 
When someone tampers with an item, the sensor triggers devices to light up, deterring the intruder, while the Ring App allows you to see what is happening and speak to people on camera in real-time. A handy feature is that all the pieces — the base station that connects everything to the internet, portable security cameras, spotlights, motion sensors, and the spotlight camera with siren — are light and portable and can be moved from jobsite to jobsite with ease.
 "Additionally, Ring Alarm Pro has an internal battery backup as well as cellular backup for alarm signals (with Ring Protect Pro) so it can continue sending alerts even if it's unplugged or moved from its original location," said Mike Harris, COO of Ring. "Ring Jobsite Security is a bundle of Ring devices repurposed for jobsites…it leverages Ring's existing infrastructure to provide builders peace of mind that so many customers have experienced – for all jobsites, big and small". RB