When you can count on your suppliers, you come to appreciate them. "Yes!" is the word you like to hear and McElroy Metal has it all; it's your One-Stop Shop for most any construction project.
McElroy Metal, with 13 manufacturing facilities, a wide array of products and almost 60 years of experience, knows how to say, "Yes!" to its customers. The family-owned manufacturer of metal roofing and wall panels, as well as substructural components, has become a national leader in multiple industries, providing solutions for projects ranging from single-family homes to multimillion-dollar commercial buildings.
Selection
As a one-stop shop, McElroy offers an extensive lineup of roof, wall and soffit panels, in addition to accessories to help meet any design goal. The most popular standing seam roofing profiles for the rural builder markets are Meridian and Medallion-Lok.
No clips are needed for Meridian, an economical and easy-to-install "snap-together" panel that is quickly attached to the roof deck with pancake head fasteners. Medallion-Lok is a narrow 1¾"-tall standing seam panel that creates crisp, clean visual lines with hidden clips and a snap-together seam.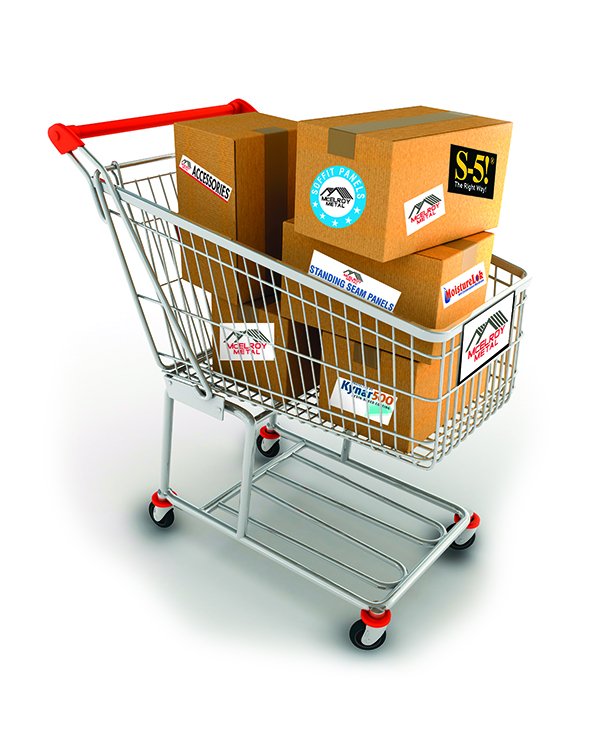 Matrix soffit panels add an elegant finish to any commercial or residential project. Matrix is available in 12″ and 16″ widths and in colors to match any of McElroy Metal's Sherwin-Williams PVDF offerings.
Many post frame and residential panels look identical from one manufacturer to the next. McElroy's Mesa panel is patent- and copyright-protected and features a nearly invisible lap, offering a distinctive look.
McElroy Metal is a third-generation, family-owned, "one-stop shop" with a strong culture of values that extends to customers, employees and vendors. Customers deserve to be treated in the same way we like to be treated by our suppliers. Some may say that makes us old fashioned. We're OK with that.
About McElroy Metal
Since 1963, McElroy Metal has served the construction industry with quality products and excellent customer service. The family-owned components manufacturer is headquartered in Bossier City, Louisiana, and has 13 manufacturing facilities across the United States. Quality, service and performance have been the cornerstones of McElroy Metal's business philosophy and have contributed to the success of the company through the years. As a preferred service provider, these values will continue to be at the forefront of McElroy Metal's model along with a strong focus on the customer. More information can be found at www.mcelroymetal.com. 
www.mcelroymetal.com | 318-747-8000