McElroy Metal helping customers build their forever homes: 'Barndos'
McElroy Metal, a 38-time Gold Key winner, built its reputation by offering the most durable and attractive products for projects ranging from post-frame storage buildings to horse barns and high-end homes to one of the latest trends: "barndominiums."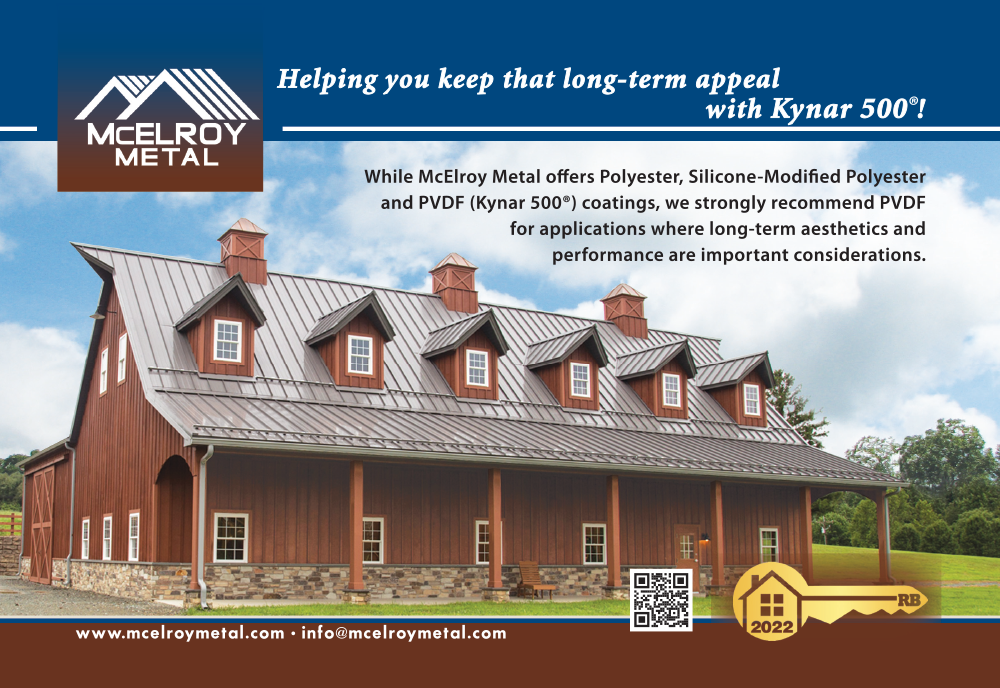 Builders and roofers who use McElroy Metal products appreciate the company's high level of service and quality products. Metal panels, roll formed from Galvalume coil and coated with durable PVDF resin-based coatings from Sherwin-Williams, offer proven long-term performance. PVDF coatings provide the best protection against fading and chalking. These coatings also provide a high level of reflectivity, resulting in energy savings during the warmest summer months.
Metal and steel buildings require little maintenance. McElroy Metal products used for walls and roofing deliver optimal durability, protecting interiors from damaging elements like water, wind and heat.
People building their forever homes frequently consider barndominiums or "barndos". They are attractive options for families looking for an affordable, easy to maintain home or business space.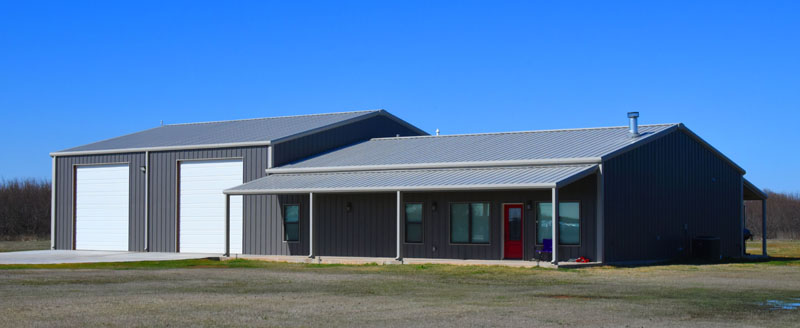 If affordability and low-maintenance aren't enough, consider some of the other benefits: the durability and long-term performance provided by Galvalume and PVDF coatings, and flexibility. With living quarters in one section, the barndo can also house a workshop, hobby shop, gym or warehouse. And, a barndominium can have a modern or rustic appearance. RB