For its first time in Indianapolis, the racing capital of the world, METALCON roared across the finish line for both attendees and exhibitors. From intensive workshops to 40 free educational sessions to inspiring keynotes, attendees learned from top industry experts and earned nearly a year's worth of continuing education credits at the industry's only event dedicated exclusively to the application of metal in design and construction.
"You truly can't get this type of experience anywhere else," said show attendee Ryan Anderson of Elevated Metal Solutions in Big Sky, Montana. "There are so many tools and resources here, whether you are trying to grow your marketing, your installation knowledge or your sales. There are so many great minds coming together, so much knowledge to be shared—all in this one centralized location. It's a fantastic way to expose yourself to the industry and learn about what it takes to grow your company efficiently. This is my first METALCON; needless to say, we will definitely be back."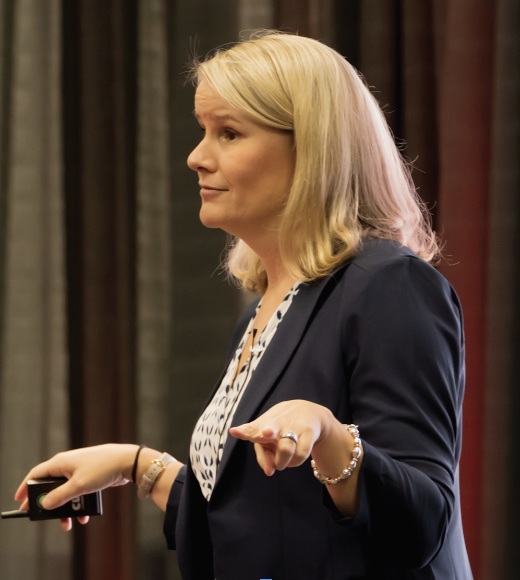 Keynote Presentation
Kicking off day one of the show was keynote speaker, Dr. Melissa Furman of Career Potential, a consulting, training and coaching organization, who shared her thoughts on preparing for "the new era of uncertainty and constant flux" and strategies for navigating ongoing challenges.
"We have experienced more change in the last 18 months than we experienced during the entire industrial revolution, and the change is only getting faster," said Furman. She spoke about the difficulty her clients are facing with finding new hires. She said, "If you just continue to tweak old systems, old ways of doing things to try to remain relevant, your organization may not survive. You have to rethink your organization. Nothing is off the table. You have to put yourself outside of your comfort zone and be thinking about how you can build your organization—one that is relevant for today. Are your systems, protocols and infrastructures based on old rules? I ask you, are your organizations relevant? Because these younger generations whether they are your customers, consumers or employees, they want to know why."
"We will never go back to a new normal—the way things used to be," continued Furman. "As a leader you need to start thinking in this mindset of how you can manage constant change. Any time I hear the words best practice, it is like nails on a chalkboard to me because what are best practices based on? What has worked in the past. We are in a different landscape today, and most of those things that worked in the past are not going to work today or in the future."
The Architect's Experience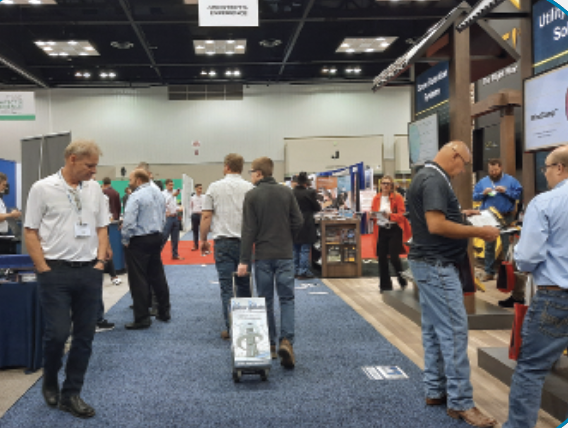 Back by popular demand, The Architect's Experience returned to METALCON this year. Architects, specifiers and designers learned from industry experts. Show attendee and registered architect, Judy Kleine said, "In just three days, I can get three quarters of my CEUs for a year, and that's important because it is hard for me to take time off. You not only have the education, which has been very good, you also get to see new products, how systems go together and how they work."
Architect's Experience speaker, Dan Brueggert, AIA LEED AP, Principal of CSO Inc., concurs. "For me, it's hard to stay abreast of what's innovative in the industry. Clients are always choosing their architect based on how innovative that architect is. We're trying to stay at the forefront of technology. We don't have time to keep up with what manufacturers are doing and what's now available that wasn't before, so coming to a place like this and learning about what new things are coming out is invaluable to us to stay ahead of that innovation."
From the Racetrack, Indy Car Driver…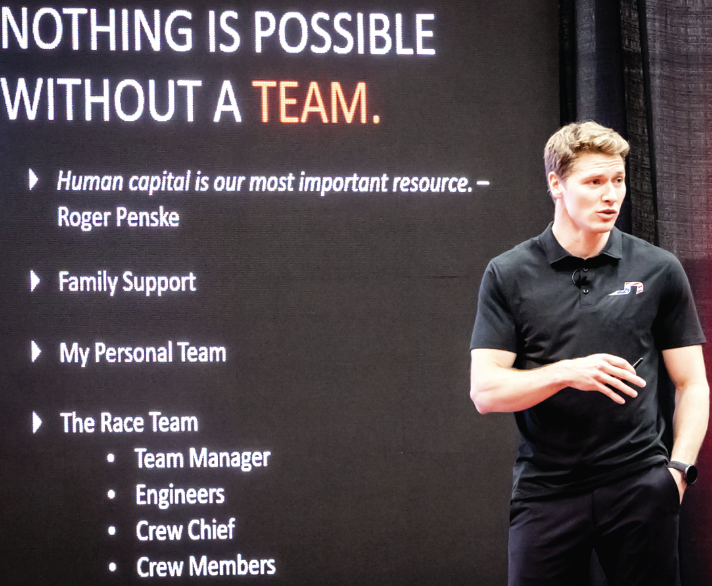 On day two of the show, American Indy Car Series driver, Josef Newgarden shared stories on the inner workings of his race team and highlighted lessons learned regarding communication and teamwork on his path to the top tier of American Motorsports. He spoke about how important it is to have people in your life who support you. For him, that is his father, encouraging him every step of the way. He also spoke about the role of each individual on his team and how together, they contribute to the overall success of the team.
State of the Industry
Also on day two, Paul Deffenbaugh, editorial director of Metal Construction News moderated a state of the industry panel with Tony Bouquot, general manager of the Metal Builders Manufacturers Association; Jennifer Heimburger, president of the Metal Builders Contractors & Erectors Association; Chuck Howard, long-time industry veteran and president of Metal Roof Consultants; and Alan Scott, FAIA, registered architect and sustainability practitioner with Intertek. They discussed supply chain issues, rising costs, the labor shortage and workforce development.
Bouquot said, "Manufacturers are able to find materials but are having to deal with some substitutions like components of paint supplies or specific gauges; they are turning to conventional steel as it is more readily available." On the same topic Heimburger said, "Companies are able to find alternate suppliers; wait times have varied; and businesses are turning to conventional steel." Howard contributed, "It has been difficult to get jobs done, and costs have gone up, but the demand is still there. The supply chain is constant now; things have leveled off; and they are in a more comfortable position." He also stated, "Now is a good time to step back, think long-term and make lemons out of lemonade."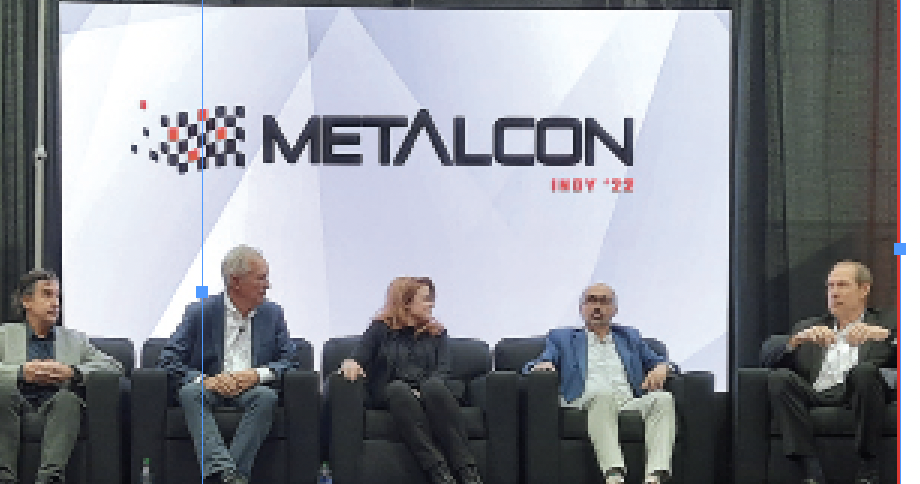 Deffenbaugh asked about pricing increases and what the panel is seeing. "Nobody was talking about inflation when steel prices increased 400%," said Heimburger. "Concrete is affecting projects, fuel surcharges and fuel. The market will bear some increases." Howard said, "Over the last two years, budget planning has been difficult because of price increases, but they are leveling off, and we are catching our breath." Bouqout contributed, "The value of coming to METALCON is we can have those face-to-face conversations. We are all trying to stay ahead of the downstream prices we are seeing."
On the topic of sustainability, Scott said, "Low cost, long-term financing ITCs (international tax credits) have been extended, and building performance standards are coming into place, affecting existing building performance approval." Heimburger contributed, "The retrofit market is growing; it is cheaper to buy an older building and retrofit it vs. building new." Howard stated, "There is more demand than capacity to take care of the demand in retrofit. You never have to worry about feeding your family if you get into the retrofit business."
The panel also discussed the environmental benefits of using metal in construction, reducing carbon emissions by using 100% recyclable steel and changing the perception of the trades by providing tools to schools (i.e., curriculums and programs) to promote the trades as an option.
METALCON Exhibitors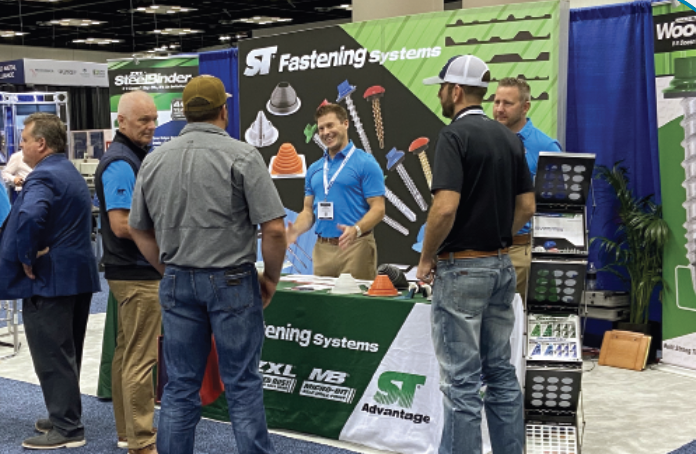 This year's show included nearly 250 leading companies exhibiting the latest metal construction industry products and technology.
"Most people at METALCON know that a lot of things happen behind the scenes, so for us it's really networking, meeting the people in our industry and planning out the future by securing purchases, materials, metals," said Jay Lara, Vice President of Sales, Carport Central.
Long time exhibitor, Bob Repovs, president and CEO of Samco Machinery, said, "We've been having a lot of great conversations with builders and engineering companies looking for what's out there with steel, whether it is roof trusses, wall panels or steel structural systems. A lot of our clients from all around the world come to METALCON. It's exploratory of information. We have our experts here, our engineers, our sales engineers—all the experts are here.
This is the second year the IMP Pavilion was featured at METALCON. The IMP Education Center presented Insulated Metal Panels – Installation and Handling Best Practices. During the demonstration, attendees were able to learn about best practices and common mistakes made during handling, storage, and installation of insulated metal panels.
Meet the Press
For the first time, exhibitors could meet with editors and reporters from 10 leading industry trade publications. This included representatives for Rural Builder; Metal Roofing Magazine; Rollforming Magazine; Garage, Shed & Carport Builder; and Frame Building News. Exhibitors who chose to participate spoke with media representatives about new products, newsworthy announcements, and to talk about editorial coverage. Watch the pages of your favorite trade magazines for special features and announcements coming out of the Meet the Press event.
Exhibitor Feedback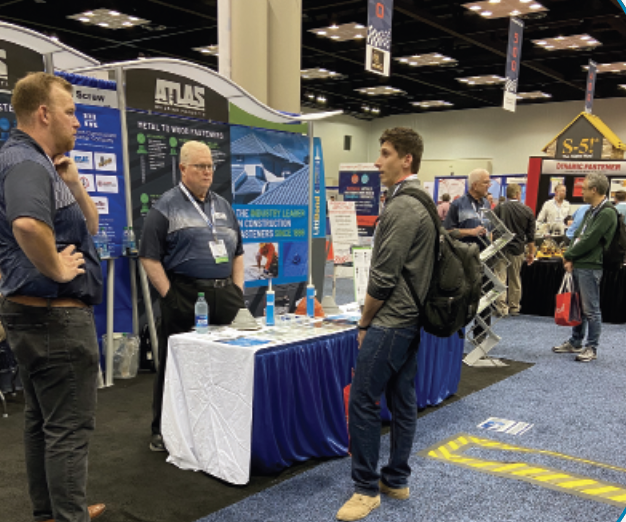 Attendees were able to connect with almost 250 exhibitors on the trade show floor. Some of them share their METALCON experience and market predictions:
"Quality Metal Stamping has been exhibiting at METALCON for over 20 years," said Business Development Manager Colin Serling. "We think it is the premier place to connect with and learn from the top metal construction professionals in the industry. We appreciate the support and look forward to continuing our position as a valuable supplier to this industry."
Mark Gies, S-5! Director of Product Management, had this to say: "At S-5!, our message to the industry is that metal roofs are the best place to install solar panels because of their long service life. We are seeing a growing interest in solar since the announcement of the many incentives now available through the Inflation Reduction Act, and we expect to see the metal roofing sector grow as a result."
"We had a lot of great meetings with industry partners and got to meet a lot of new and existing customers," enthused Scott Tomlin of D.I. Roof Seamers. "METALCON is always a good show for us."
Direct Metals, Inc. showcased its metal roofing fasteners and accessories. "We were impressed by the quality of attendees," said David Quehl, Director of Sales & Marketing. "The majority of those who did stop at our booth are involved in standing seam metal roofing, an area DMI specializes in. Traffic was steady the first two days and although the third day was light from an attendance standpoint, we still had good substantive discussions with those that did stop. It was good to see attendees who traveled from Alaska, Washington, Montana and Central and South America. It helped expose our company to a wider audience."
Brian Esh, Eagle Business Software, said "METALCON is always a great venue at which to learn what's new in the metal roofing industry and collaborate with existing customers, new leads, and business partners at the same place."
"METALCON was a great place to catch up with existing clients and meet some potential new ones," said Phil Costar, Managing Director, ACT Building Systems. "Within the space of two days we touched base with a number of clients that would have otherwise taken a few weeks to have called on."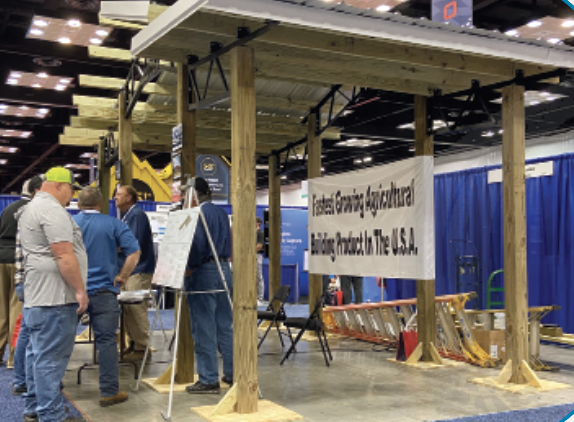 "As always, METALCON proved that we are part of a vibrant and growing industry," summed up Todd E. Miller, President, Isaiah Industries, Inc. "The folks who visited our booth were very diverse which is always a nice thing. We had visitors ranging from property owners to sub-contractors to general contractors and architects.
"We had a lot of interest from attendees in our newer products," he continued. "No longer is metal unique to the building envelope. It is, for many people, almost a 'given' but what they care about are metal products that offer unique aesthetics and also greater energy benefits.
"We are looking forward to next year's show in Las Vegas. It's been a few years since METALCON has been out West. The emphasis out there on fire safety and energy efficiency is daily bringing about increased specification of metal."
Fire safety and energy efficiency will provide the basis for a great METALCON 2023 scheduled in Las Vegas from October 18-20 at the Las Vegas Convention Center. MB