By Linda Schmid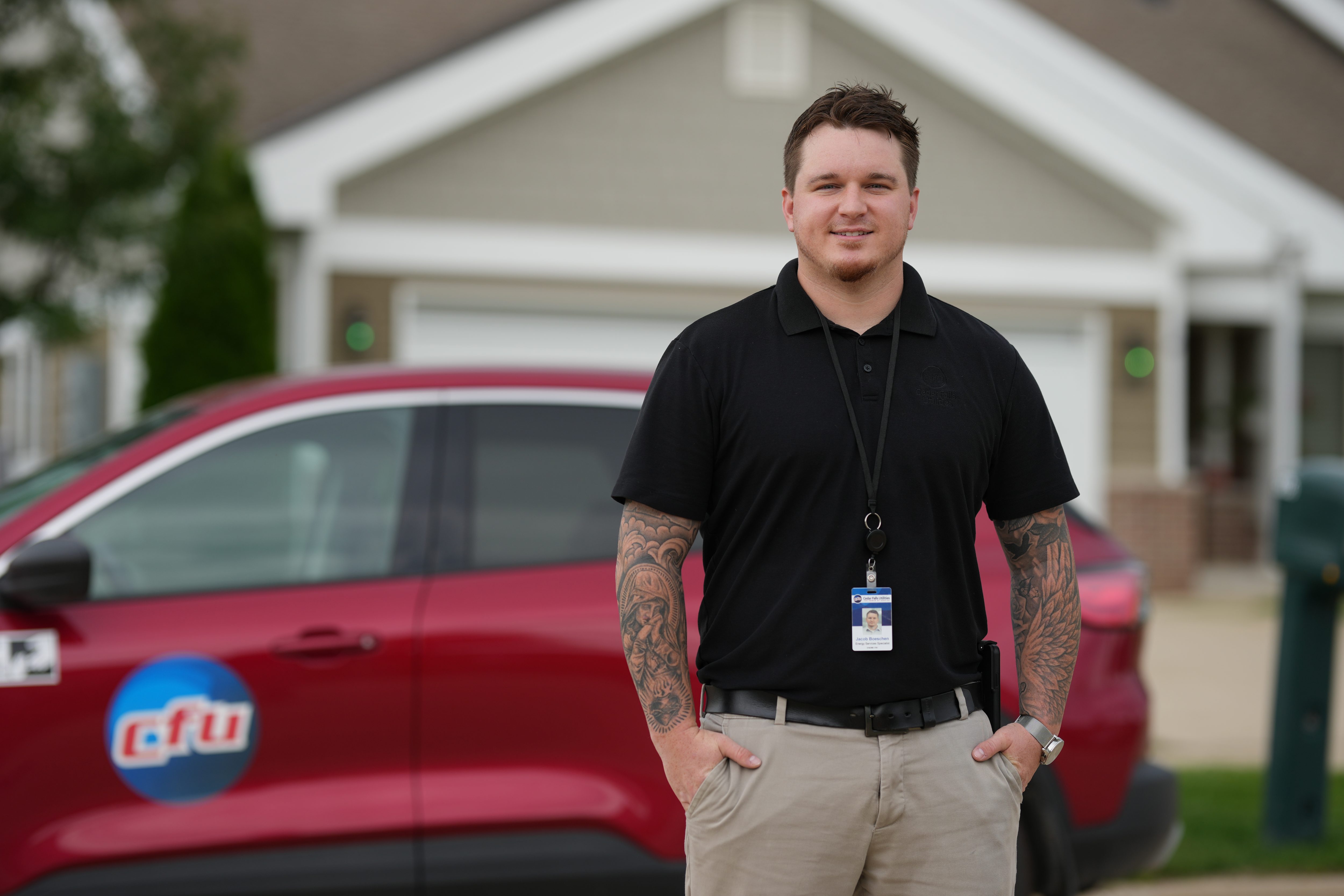 Jacob Boeschen is driven to succeed. He says that comes from his parents. They had six kids to raise and so they both worked hard in service industry management. Boeschen has the S.W.E.A.T. (Skill & Work Ethics Aren't Taboo) Pledge displayed in his office. That's the pledge that mikeroweWORKS scholarship winners must take. It talks about hard work, gratitude, self reliance, and an all-around good attitude. Boeschen wishes more people would commit to these ideals.
"It takes me back to being in school and working at the same time and makes me grateful for what I have today," Boeschen said.
Of course, work ethic aside, youth doesn't always have a dream job decided on after high school graduation. Boeschen took various jobs and then decided he wanted something more. He enrolled at Hawkeye Community College.
A career explorations class that he took while working on his general education credits brought construction to his attention as a viable career path for him. He enrolled in the Sustainable Construction and Design program.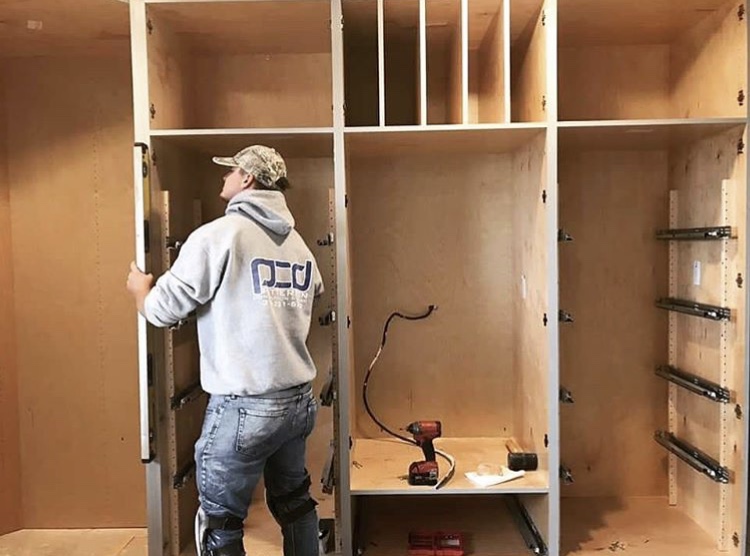 "The program is recognized as one of the first-ever Zero Energy Design higher education institutions in the nation, so designated by the U.S. Department of Energy," Boeschen said.
He explained that there has typically been a disconnect between homeowners and achievable energy efficient construction because it was seen as cost-prohibitive. However, higher quality derived from educated builders and designers along with good materials will drive costs down for better return on investment.
Boeschen stated, "It's a comprehensive approach to building itself and the systems within that building. I learned from fantastic instructors about every phase of the residential building process from the preliminary planning to the finishing touches."
"We went into the field and did every piece of a building, instead of replicating the work in a lab setting," he added.
There are many great opportunities in the trades. Boeschen saw various classmates find their callings in heavy equipment, framing, design, trim, and cabinetry … . "We got to do all those things," he said.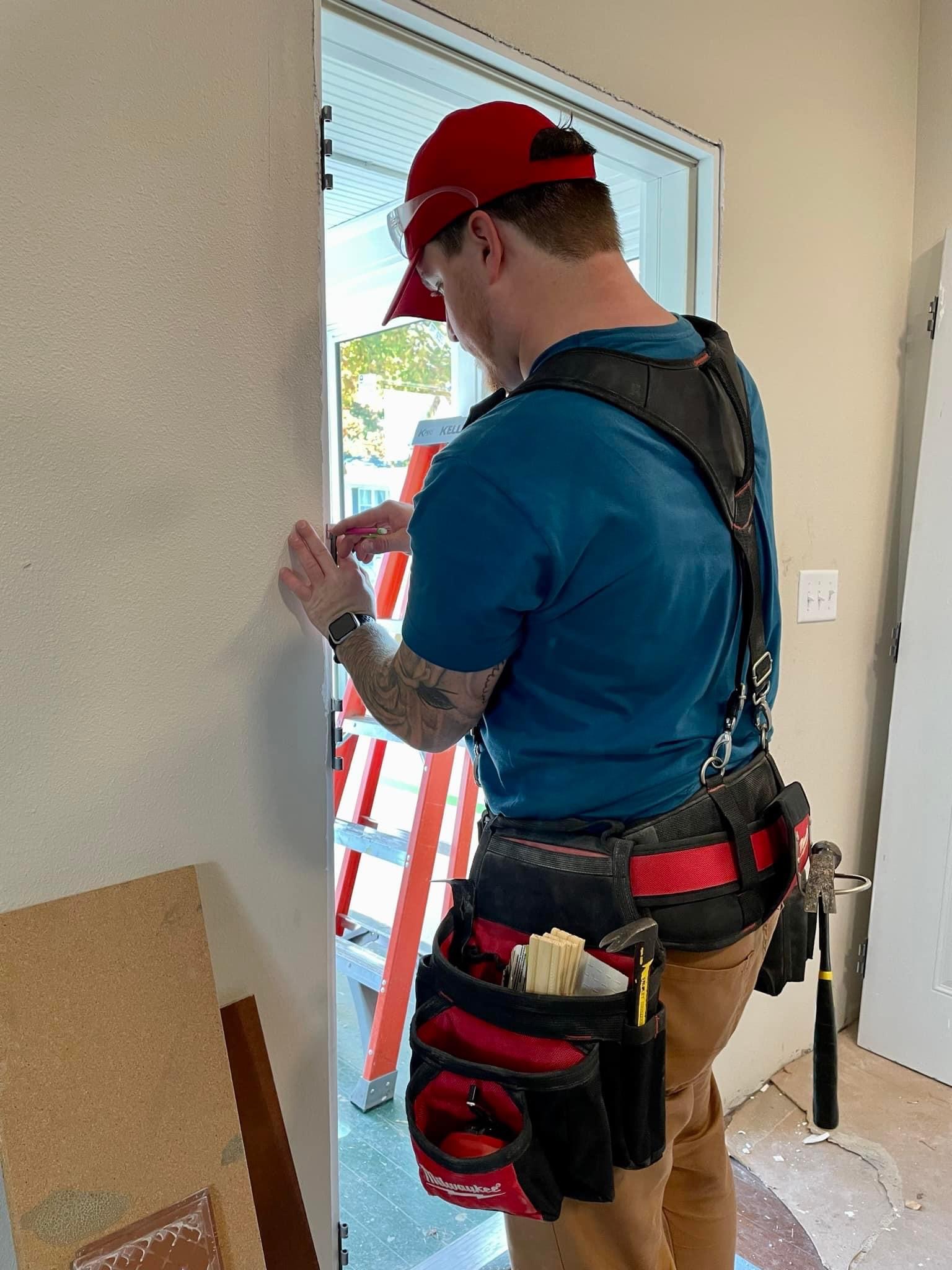 Boeschen graduated at the top of his class. Through school and after graduation he worked with a local remodeling business, Patterson Construction and Design, where he furthered his experience and knowledge in roofing, interiors, cabinetry, interior and exterior finishing … a little bit of everything.
Now, working at Cedar Falls Utilities as an Energy Services Specialist, Boeschen finds that much of his training in construction and mechanicals at Hawkeye and in the field have assisted him with professional development. His current duties consist of energy code inspections and enforcement, conducting energy audits, assisting customers and contractors with rebates, HVAC equipment sizing and selection, and much more."
Boeschen outlined what it takes to do his job: "I would say you need well-rounded technical knowledge of construction, building science, and principles relating to energy efficiency. The ability to analyze construction information, remain up to date on ever-changing construction technology and the collective electrification transition is also important. A great attitude, team-oriented focus, and customer service skills are required for interaction with the public. Finally, effective communication skills and a relentless desire to continue learning and absorbing new knowledge from others is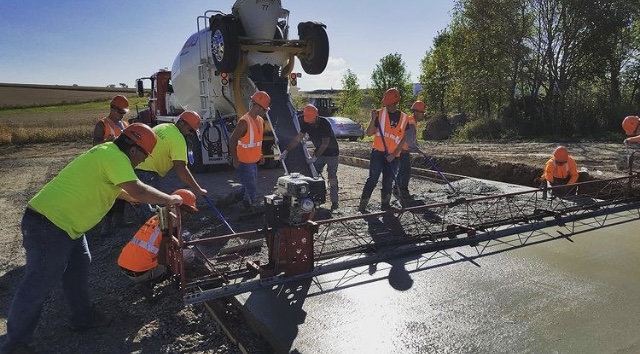 imperative to sustained success." 
That may sound like a lot, but Boeschen says that if you enjoy a challenge and you are detail-oriented, it is worth it. Years later you will look back and appreciate where hard work can get you. He adds that with the older generation retiring, there is no shortage of work and opportunities in the trades.
Through activity with his local chapter of the Cedar Valley Home Builder's Association, an advisory position with the Hawkeye Sustainable Construction and Design program, and volunteering opportunities with Habitat for Humanity, Boeschen spends time advocating and promoting the trades to local youth. He often encourages trade students he encounters to apply for the mikeroweWORKS Work Ethic Scholarship, just as he once did.
Boeschen's final words: "Trust in yourself and your work ethic; the harder you work, the more opportunities you'll have!"
RB

As a result of a collaboration with mikeroweWORKS Foundation (www.mikeroweworks.org), Rural Builder is featuring profiles of Work Ethic Scholarship recipients in each of its issues. Over 1,500 scholarships have been awarded to trade-school students who value hard work and taking personal responsibility. Rural Builder applauds these students and wants to acknowledge their choice to apply their talents to skilled trades. Thank you, mikeroweWORKS Foundation, for your continuing efforts to close the skills gap and "reconnect the average American with the value of a skilled workforce."