I have owned Shield Wall Media for almost four years now. It has been an adventure for me and the wonderful people who have chosen to come along for the ride. Like any endeavor, owning a company has its good days and its bad days. Today is a good day.
First, I can officially welcome a new passenger riding on the Shield Wall bus. Rocky Landsverk is now the editor of Rural Builder Magazine. He has more experience in publishing than I do, and is a great addition to our team. Learn more about him in the Editor's Note in the Metal Builder section.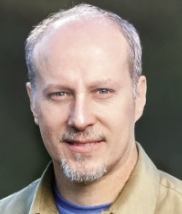 Seeing new ideas progress from an idea or a sentence to reality feels like magic. The trip from "Hmmm, I wonder …" to "Wow, look at that!" is where the fun is. Some places are known as destinations for fun; one of those is Branson, Missouri.
One tiny piece of fun and magic is now officially added to Branson. We officially launched the Post-Frame Builder Show on the Building Wins Live podcast February 15. The Post-Frame Builder Show will be in Branson on June 19-20, 2024.
In the last four years we have added Pro Tips On consumer books, trade shows, and new magazines. We could not have gotten here without your faith and support. Thank you to all of our subscribers, exhibitors, and advertisers for your confidence in our growing team and our mix of magazines, books, and shows.