Companies are struggling to find good help, particularly in the construction trades, but the BTF is doing something about it and Simpson Strong-Tie has joined them.
BTF has been working to encourage youth to enter the construction industry since 2019 when twenty residential construction companies began working together to build the talent pipeline. They create awareness through school events and by helping schools develop curriculum that will develop the talent that the industry is looking for, then connecting that talent with employers. Finally they support the use of technology to develop better practices for recruiting, hiring, managing, and retaining workers.
Roger Dankel, President of North American Sales at Simpson Strong-Tie, said, "As a leader in the construction industry, one of our giving priorities is to contribute to the quality of Construction Trades Education and the promotion and advancement of the Trades. This is exactly what Building Talent Foundation does, so it's an ideal partnership for us."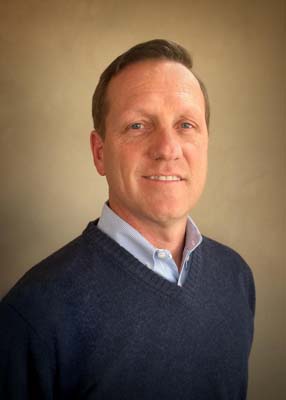 Simpson Strong-Tie is no stranger to helping build next-generation talent. They sponsor the Strong-Tie Undergraduate Fellowship. "Every year, 100 juniors or seniors in Architecture, Civil/Structural Engineering or Construction Management across the country receive a $2,000 scholarship to help them with education expenses. Along with the scholarship, they receive informal mentorship from our Outreach Coordinators, and we bring them out to California to give them more familiarity with who we are, what we do and our place in the industry," said Dankel. 
Dankel went on to say that Simpson Strong-Tie has partnered with other school, trade, and membership organizations like BTF and, "we've seen firsthand how these students make connections in the industry, network with each other and form good relationships, even before they get jobs. And when they do become part of the workforce, they're motivated to develop a great career and move up into management. Some of these students have even gone on to form their own companies, which is amazing."
Dankel sees training as a key piece of the Simpson Strong-Tie alliance with BTF. "Simpson Strong-Tie provides world-class training to the industry, usually at no-cost. We want people to be knowledgeable about the work they do, along with how to use our products safely and correctly. Much of our training provides professional development hours (PDH) and continuing education units (CEU) through a variety of states and organizations."
By joining BTF, Simpson Strong-Tie has joined a coalition of employers and educators scattered across the nation. They are donating $600,000 to the Foundation as part of a 3-year commitment to help develop 100,000 new skilled trades workers by 2030.
BTF has just issued its Annual Impact Review of the foundation's progress toward building the workforce. The report highlights include 387 events in 2021 including hiring and career events, job fairs, and presentations. The website, Jobstobuild.com was launched in March. It seeks to unite job seekers with coaches and employers. To date, BTF has placed 436 qualified candidates with employers. RB