Marco Launches Steep Slope Ventilation Division
Marco Industries (www.marcoindustries.com) has announced the formation of the Python Steep Slope Ventilation Division to focus on the issues of heat buildup and excess moisture in attics caused by inadequate roof ventilation. Marco Industries, a leader in metal roofing ventilation is leveraging its considerable capabilities in engineering, design and manufacturing to address the many costly issues plaguing the ventilation of shingle roofs. The realities of an aging housing stock combined with newer highly insulated and sealed homes; means the challenges have never been greater. These issues have not been adequately addressed by an industry noted for small changes and slow innovation.
Shingle Over Ridge Vents:
Python's 4-foot plastic FlexFit™ Ridge Vent is field adjustable from 12" to 10" and 9" shingle cap sizes, all in one product making it easy to stock and easy to install on a variety of roofs.
Our Python™ Weather-Tite™ Rolled Ridge Vent, in 20-foot rolls, is economical, extremely durable and keeps out rain, sleet and snow with its tiny but dense baffle construction impregnated with a non-wicking polyester composite formulation. Snow Infiltration: Zero.
The 4-foot plastic field adjustable Weather-Tite FlexFit Ridge Vent includes our non-wicking polyester, no-clog, no excuses weather barrier that is 99.99% waterproof and tested and will not allow snow, dust, dirt or insects in.
Impact Tested and Rated Static Vents:
Also included in this product line are the patented, impact-tested and virtually leak-proof Python™ 65 Slant Back Vent offering 65 square inches of Net Free Area with our side crickets, shedding water around the throat of the vent and the 150 Round Vent offering 150 square inches of Net Free Air.
Neil Westgarth, President, Marco Industries commented: "The Steep Slope Ventilation Division and Python Branded Products are a natural next step given our manufacturing and ventilation expertise. We use the best materials such as no-break polypropylene for injection molded vents or our Python Weather-Tite Rolled Ridge Vent, products backed by Lifetime Warranties. Python is consistent with our brand promise; tested, easy to install, remarkable attic ventilation, lower utility bills, extreme durability, and outstanding warranties."
YKK AP Opens New Showroom in Atlanta
YKK AP America Inc. (YKK AP; ykkap.com), a manufacturer of commercial facade systems and residential doors and windows, has announced the opening of its new showroom in downtown Atlanta.
Located at 101 Marietta Street, the showroom will showcase the range of YKK AP's commercial and residential architectural products as well as unitized wall solutions by the company's subsidiary, Erie Architectural Products. It offers YKK AP's customers and partners an experiential product showcase along with a training room and additional flexible event space. Among the first events planned in the new location is the AIA Atlanta Annual President's Dinner in December.
"When we decided to create a showroom, we envisioned a destination where employees, customers, architects, our suppliers, and members of the broader AEC industry could come together during the planning process to experience our products first-hand and to explore creative solutions for projects," said Oliver Stepe, president of YKK AP America Inc. "The showroom signifies a step toward our vision of partnering more deeply with all members of the glazing and AEC industries to provide the best service and solutions in the industry."
The showroom is co-located with YKK AP's newest office which houses some of the company's administrative functions.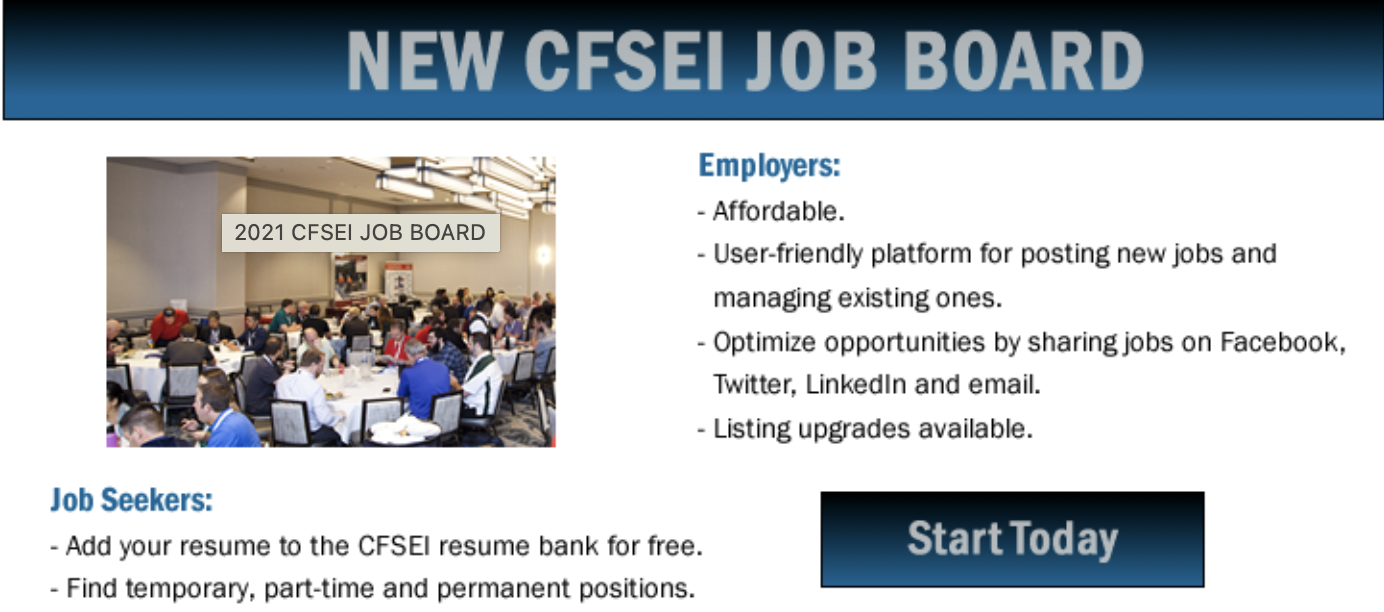 CFSEI LAUNCHES NEW ONLINE JOB BOARD
The Cold-Formed Steel Engineers Institute (CFSEI; https://www.cfsei.org) has launched a new online Job Board to connect applicants seeking employment in the cold-formed steel framing industry with potential employers: https://cfsei.mcjobboard.net/jobs. Job seekers can post their resumes for free. Employers pay a fee for each job announcement, with listings available in 30-day, 60-day and 90-day increments. The Job Board employer section is open to CFSEI members and nonmembers.
"We started the CFSEI Job Board in response to our members' requests to help them find qualified candidates in the rapidly expanding cold-formed steel framing industry," said Robert J. Wills, P.E., managing director of CFSEI. "Steel framing offers many benefits for sustainable and resilient construction, is cost-effective, and provides flexible and adaptable design opportunities for architects and designers. As the economy begins to recover, we anticipate the CFSEI Job Board will be a valued tool for connecting employers with new employees as companies revamp their business operations."
Rose Kuria ([email protected]) can provide information on posting resumes and job notices to the CFSEI Job Board.
The Cold-Formed Steel Engineers Institute comprises hundreds of structural engineers and other design professionals who are finding a better way to produce safe and efficient designs for commercial and residential structures with cold-formed steel. CFSEI members work together to develop and evolve industry standards and design methods, produce and issue technical bulletins, and provide seminars and online training to improve the knowledge and skills base of engineers and design professionals.
Cornerstone Building Brands Sells Insulated Metal Panels Business
Cornerstone Building Brands, Inc. (NYSE: CNR), the largest manufacturer of exterior building products for residential and low-rise non-residential buildings in North America, announced August 9 that it completed the previously announced sale of its Insulated Metal Panels ("IMP") business to Nucor Insulated Panel Group, Inc. and certain of its subsidiaries (collectively, "Nucor") in a cash transaction for $1 billion, subject to customary adjustments. Cornerstone expects post-tax transaction proceeds to be used to pay down a portion of its secured credit facilities, invest in organic growth and efficiency projects, and strategic acquisitions.
The company reported in the announcement that the transaction positions it for further growth "in large, deep markets" and strengthens its financial flexibility.

Headquartered in Cary, North Carolina, Cornerstone Building Brands [www.cornerstonebuildingbrands.com] serves residential and commercial customers across the new construction and repair and remodel markets. The company's portfolio of products spans vinyl windows, vinyl siding, stone veneer, metal roofing, metal wall systems and accessories.
Levi's Building Components Hires Customer Service/Inside Sales Manager
Levi's Building Components has announced the hiring of Andalina Torres as Customer Service & Inside Sales Manager. She comes to Levi's with more than 10 years of experience in sales and customer service. Torres is married with two children, and enjoys spending time watching movies and riding motorcycles.
Levi's Building Components in Ephrata, Pennsylvania is a nationally recognized supplier of metal roofing products.
Generac Recalls Portable Generators
Generac has recalled two types of portable generators due to finger amputation and crushing hazards. The Generac® and DR® 6500 Watt and 8000 Watt portable generators are recalled due to an unlocked handle that can pinch users' fingers against the generator frame when the unit is moved.
Users are advised to stop using the recalled portable generators immediately unless the locking pin has been inserted to secure the handle in place before and after moving the generator. Users are also advised to contact Generac for a free
repair kit.
PPG Names Olive Sprig as 2022 Color of the Year
Olive Sprig, an elegant, grounded, versatile, and highly adaptable shade of grey-green, is PPG's 2022 Color of the Year (www.ppgpaints.com).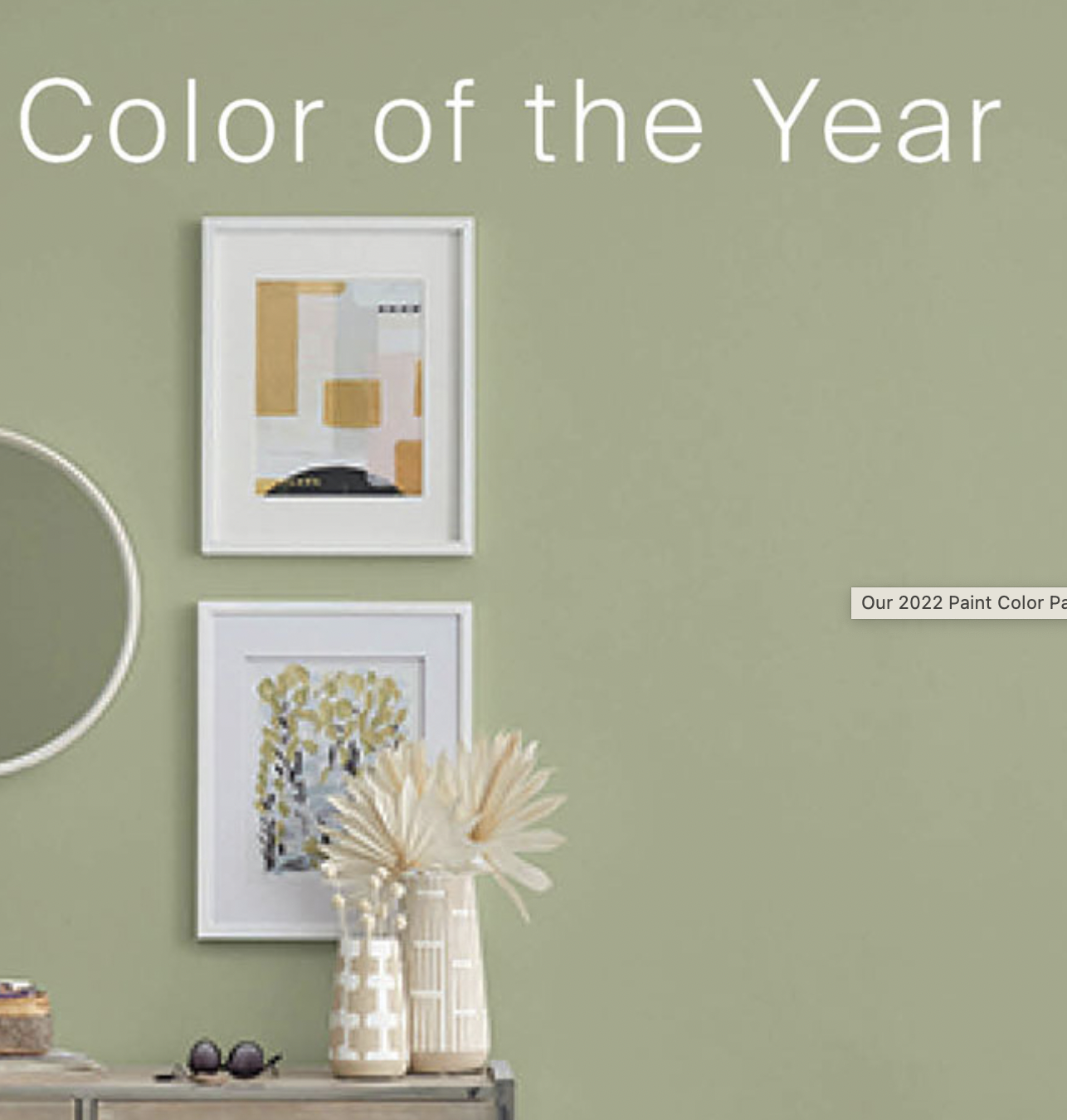 The color, which lends itself well to a pairing with natural materials such as wood tones and brass accents, is an option for use in the home, office, or public space, such as a restaurant or hotel.
"As many of us know following a year of lockdown, the easiest way to shift your mindset is to change your environment. While we begin to trade sweatpants for strappy shoes, recipes for reservations, and a night in for a night out, our paint color preferences are shifting too, in both residential and commercial spaces," said Amy Donato, senior color marketing manager, PPG paint. "DIYers, property managers, designers and architects are shifting away from the stark, neutral palettes of yesterday and opting for color in all forms. Call it rebellion, but we are certainly here for the resurgence of optimistic colors to guide us into a new era of home design."
The color is the result of PPG's annual Global Color Forecasting Workshop. During the workshop, more than 30 company experts analyze lifestyles, demographics, geographies, global events, and cross-cultural societal inspirations to determine which colors will resonate, including the Color of the Year. Among the prevalent themes explored during the workshop was resilience, a need for connection and inspiration from nature. RB