Sukup Manufacturing Co. is proud to be a Gold Key of Excellence Award winner for the 37th year.
The company, founded in 1963, is privileged to have spent more than 55 years manufacturing steel products.
Sukup added steel buildings to its product line in 2011. The addition of Sukup steel buildings has allowed the company to more fully provide for all of the producers' needs. Sukup now offers a second option for a standing seam roof application. Its new "SA-16" panel comes in 24 gauge just like its CXP trapezoid panel, but is offered in a 16″ coverage width and features a 2″ tall mechanically seamed vertical rib. It is offered in all standard colors.
This panel is capable of radius bending and has been used on Sukup's unique clearstory curved roof hangars.
Sukup is IAS AC472 accredited, is a member of the MBMA and was ISO 9001 certified in 2020.
The clear span design of Sukup steel buildings allows the interior space to be customized to your customers' specific needs, whether room is needed to fold out a planter or partitions put up to create an office area, shop or storage area.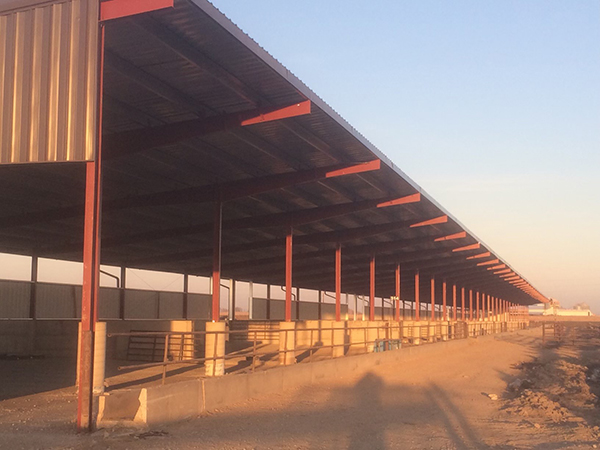 SUKUP STEEL BUILDINGS FEATURE:
• Clear span construction.
• Pre-punched galvanized purlins and girts for a proper fit and faster installation.
• Straight or tapered columns.
• Wide range of exterior and trim colors.
• The seams on both Sukup standing seam roof systems are mechanically rolled to create a 360-degree Pittsburgh double-lock seam. This seam creates a durable, weathertight seal. Movable roof clips allow the roof to expand and contract with temperature changes, preventing stress on the roof components.
Sukup also manufactures a screw-down roof that is economical and easy to install.
Sukup Manufacturing Co. is the fastest-growing bin manufacturer in the world. It is also the world's largest family-owned and operated manufacturer of grain storage, drying, and handling equipment and steel buildings. Headquartered in America's heartland—Sheffield, Iowa, U.S.—Sukup's innovative solutions provide a one-stop shop for today's farmers and agriculture operations. In addition to its line of steel buildings, Sukup's product lines include farm and commercial grain bins, portable and tower dryers, centrifugal and axial fans and heaters, stirring machines, bin unloading equipment, and bin floors and supports. Sukup also makes a line of material handling equipment that includes bucket elevators, drag conveyors, chain loop conveyors, support structures and catwalks.
www.sukup.com | 641-892-4222