Source Farmhouse Brewery, nestled in the rural town of Colt's Neck, New Jersey, is a remarkable establishment housed in a 130-plus-year-old barn that exudes timeless beauty and historical significance. Philip and Keri Petracca, the proud owners of this unique award-winning brewery, have taken great care to preserve the barn's original wood structure and ensure its historical charm remains intact. Alongside this restoration, the Petraccas had an equally important desire — to install a standing seam metal roof that would enhance the barn's aesthetic appeal while being easy to maintain.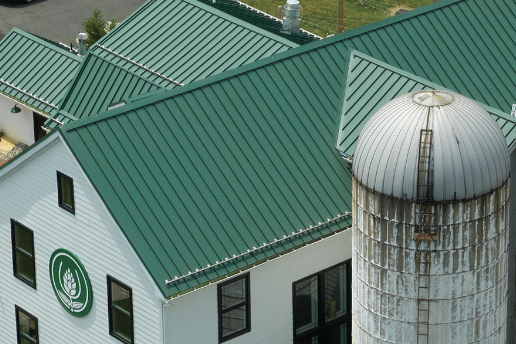 To bring their vision to life, the Petraccas entrusted the responsibility to Leo Deborda, a skilled contractor from Leon Contractors LLC. Recognizing the significance of sourcing high-quality materials, the Petraccas clarified that quality, durability, and low maintenance were essential criteria for their chosen roofing option.
After carefully deliberating and exploring various possibilities, Leo Deborda recommended Englert, a reputable supplier renowned for its exceptional materials. Englert provided the roofing metal and the gutters to this project.
The outstanding attention to detail of Source Farmhouse Brewery renovation has garnered Historic Preservation Awards and was featured on Samantha Brown's Places to Love (Season 5 Episode 502), a popular two-time Emmy Award-winning PBS show.
location:
Colt's Neck, New Jersey
builder:
Leon Contractors LLC
roofing & gutters:
doors & windows:
Andersen
siding:
James Hardie, Hardie Plank Lap Siding