CAUTIOUS OPTIMISM WAS IN THE air during the 55th Annual National Frame Building Association Conference & Expo held February 22-24 in Louisville, Kentucky.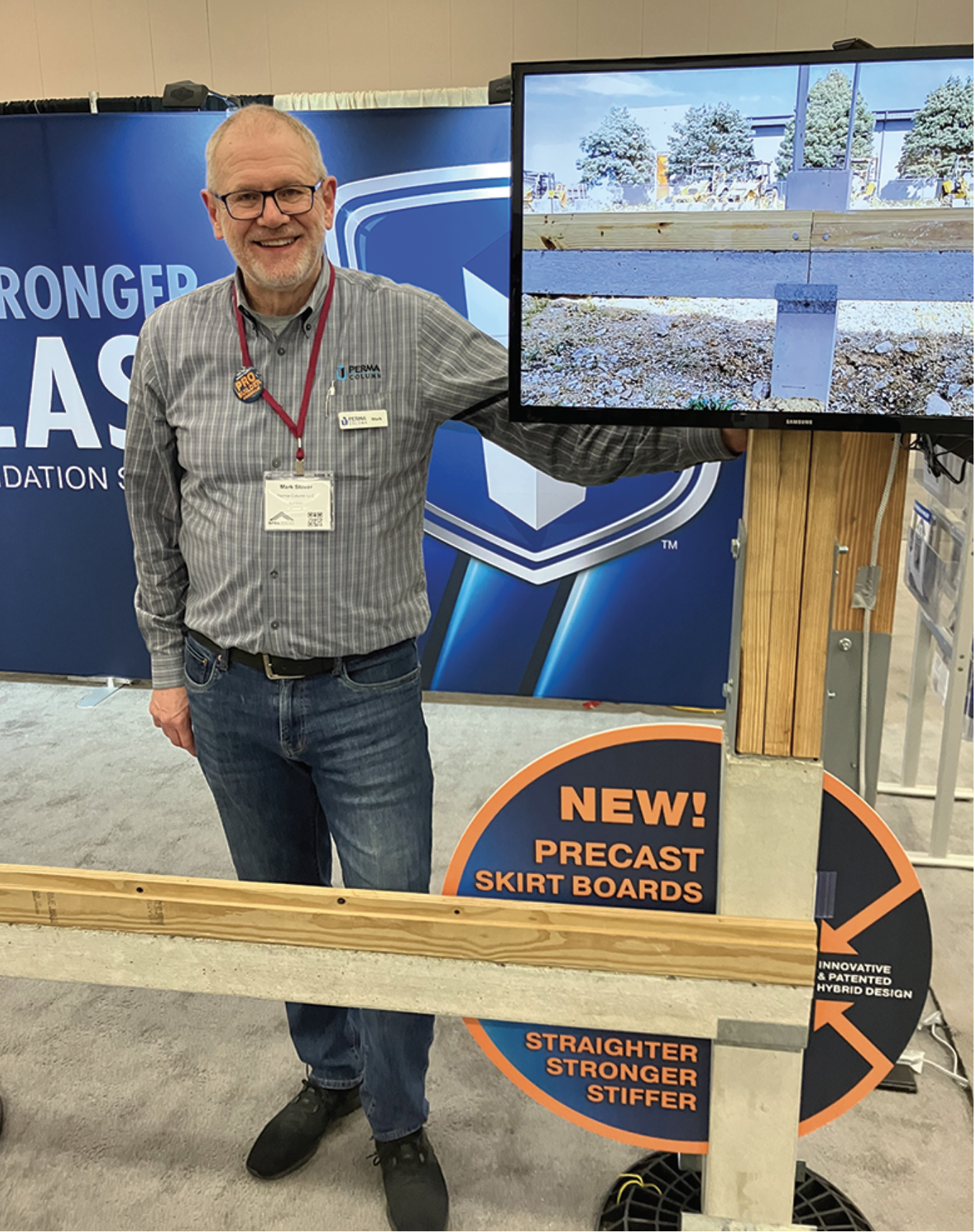 More than 140 exhibitors set up at the Kentucky International Convention Center to show off new products and meet both existing and potential customers. The most common question? "Will there be a dropoff this year?" The most common answer was "yes, eventually there will be a slowdown, but if it's happening this year, there's no evidence to that effect." The near future of the financial markets, both broadly and specifically in post-frame, was the single biggest topic of discussion at the Shield Wall Media booth and at social events.
"Cautious optimism continues to be the theme in our market," said Mike O'Hara, National Sales Manager for Levi's Building Components. "Rollformers and contractors continue to be busy and are anticipating a good first half of the year."
What the post-frame and metal building markets seem to be exhibiting is that they are increasingly a solution for a lot of builders and homeowners. "Metal roofing continues to gain in popularity for residential use," O'Hara said, while post-frame companies also said their practicality offers hope even if the building boom declines.
Headlining the new products on display was a new precast concrete skirt board product from Perma-Column®, while SDI (Steel Dynamics, Inc.) has a new ability to print on metal that will likely be game-changing as well.
The biggest industry news came from the NFBA itself, which announced it has created an online course in conjunction with the University of Missouri Extension entitled "Basic Principles for Post-Frame Construction – Basic Self-Study Guide." It is intended for contractors and builders to educate employees and hopefully create an opportunity to recruit younger people by demonstrating a clear path to a good job.
Here's a rundown of the biggest newsmakers at the show.
FBE SHOW NEWS
Perma-Column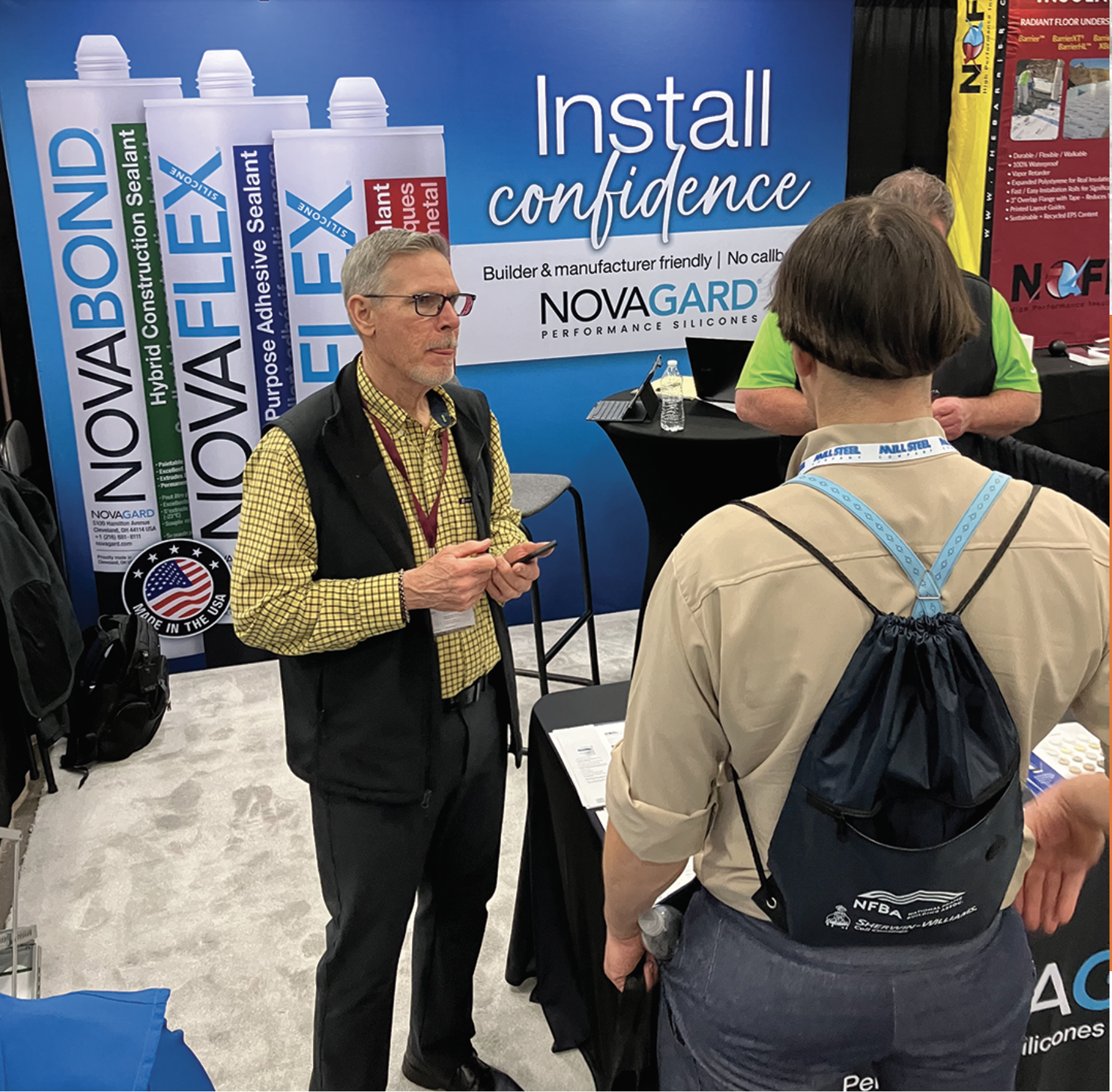 Perma-Column® introduced precast concrete skirt boards which it says "elevates the post-frame industry again." A patented product, precast skirt boards have a hybrid concrete/wood design that eliminates all wood contact with the ground. "There's nothing like it in North America," said Mark Stover, CEO and President of Perma-Column. "This is the new way to build."
The company also announced a new Pro Builder program. Pro Builders receive sales and marketing support from Perma-Column®, branded gear, and exposure on Perma-Column®'s social channels and website, in exchange for supporting the program
"Perma-Column® Pro Builders have fantastic stories to tell and knowledge to share with fellow post-frame builders," Stover said. "They have made a commitment to building on permanent foundations that benefit customers. Their inspirational stories serve as valuable learning experiences for the industry overall. We're looking for more builders like them to recognize and honor."
Learn more about that program at permacolumn.com/pro-builders. Stover said Thursday of the show was one of the company's best ever, adding that "builders are very optimistic about 2023." He said there were four Perma-Column® distributors exhibiting.

SDI Digitally Printing on Metal
Steel Dynamics (SDI) has started taking orders for its new product that is unlike any previous attempt to print images on metal. The company is using the latest technology including "electron beam
coatings and curing." Don Switzer, company Sales Manager of Special Products, said it's been a few years in the making and available a few months. "We have been painting steel for 20 years and our customers have been after us to do prints," he said. "We were waiting for the technology to catch up. About three years ago, we started investing in the process. We have spent a significant amount of money and time developing the process."
It paid off with a product that's been available a few months. It's called TruSteel HD and it prints a reproduction of an actual picture or image, which doesn't repeat for up to 32 feet. The high-definition image is 400 dpi and "it's very lifelike. We've been fortunate at this show to have customers lined up. The reason is we start with real wood and our creative team does their magic." A typical use case: "We are working with a company that makes log cabins and we'll be able to do the chink line, as an example." Look for an expanded article on this product in a future issue.
NFBA Online Course
The NFBA announced that it has created a Post-Frame Builder Training Curriculum which includes an online course to teach people the basics of post-frame construction. The online study course is described as "a great way to teach the students if you do not have the time or resources to teach the course." The online study course is conducted by the University of Missouri.
To learn more about the curriculum or to inquire about pricing, contact the NFBA at NFBA.org. RB