The Frame Building Expo in Louisville, KY is a gathering of world-class goods and service providers for the post-frame industry.
Exhibitors and or booth spaces are subject to change.

3GM Steel
Booth 653
1650 W. Hwy. 80
Somerset, KY 42503
606-676-2146
www.3gmsteel.com
3GM Steel is a family-owned, American steel trading and coil distribution company. Since 1989, we've focused on providing the highest quality product available, at competitive prices, delivered with professional service. 3GM Steel warehouses and distributes bare, acryli-ccoated, and pre-painted Galvalume® to roll formers nationwide. We also leverage our relationships with tier-one mills across the globe to offer our partners custom-tailored steel solutions. The 3GM Steel team is comprised of seasoned steel industry veterans and professional support staff, and partners with customers to help
drive their growth plans.

Acu-Form
Booth 649
10550 Township Road 262
Millersburg, OH 44654
330-674-4003
330-674-4035 (fax)
www.acuformequipment.com
Acu-Form has been successfully designing and manufacturing roll forming equipment that consistently provide quality products. They use D2 tool steel for their forming dies, which provides longevity. Choose from a wide variety of profiles or we will custom build to your specs. Most parts are built in-house, giving us superior quality control. Acu-Form machines can be set up to run on electric, hydraulic, or mechanical power.
AkzoNobel

Booth 342
1313 Windsor Ave.
Columbus, OH 43211
614-294-3361
www.coilcoatings.akzonobel.com/us
Beyond Performance. It is what makes us different. Built on over 200 years of experience. Whatever we do, we achieve the highest standards. Creating products of tested, proven and enduring quality. Working in partnership to best serve our customers. Delivering genuine added value. Protecting reputations as much as surfaces. Simply being trusted to do all this, and more, like nobody else can. Quality, Service, Trusted Partner. AkzoNobel Coil and Extrusion Coatings.
ASC Machine Tools, Inc.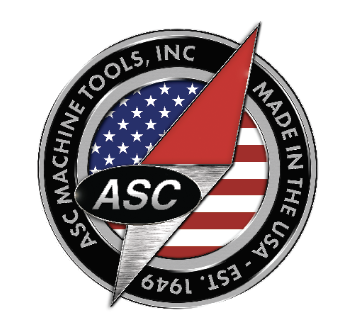 Booth 127
900 North Fancher Road
Spokane, WA 99212
509-534-6600
509-536-7658 (fax)
www.ascmt.com
Established in 1949, ASC specializes in roll-forming machinery, tooling, and associated equipment utilized for metal processing. We offer a variety of panel lines, single and multi-trim roll formers, cz purlin lines, garage door and roll-up door lines, track lines, channel lines, bottom bar roll former and custom designed roll-forming lines – Made in Spokane, Washington USA!
Atlas Bolt & Screw
Booth 448
1628 Troy Rd.
Ashland, OH 44805
800-321-6977
www.AtlasFasteners.com
Atlas Bolt & Screw, the industry leader, has the widest selection of metal and wood fasteners, closures, venting, sealing, flashing and exterior building performance solutions. Headquartered in Ashland, Ohio with manufacturing and distribution located in Ohio, Texas, Oregon and North Carolina. Atlas is a member of the Marmon Group, a Berkshire Hathaway Company and a part of the Marmon Construction Fastener Company.
Bradbury Group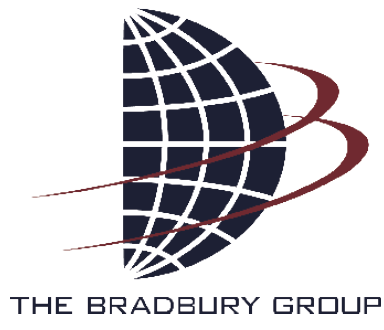 Booth 543
1200 E Cole
Moundridge, KS 67107
620-345-6394
www.bradburygroup.com
The companies within The Bradbury Group design and build quality roll forming equipment, cut-to-length equipment, levelers, automated production systems, metal tile roofing systems, and controls for entry level operations to full scale facilities. Whether you need a single machine or an entire manufacturing system, we have the expertise and experience to build equipment that will exceed your expectations. Our machines and systems are known for their reliability, high production capabilities, scrap reduction, and build quality.
Capital Forest Products

Booth 457
222 Severn Ave
Bldg 14, Suite 100
Annapolis, MD 21403
410-280-6102
410-280-6108 (fax)
www.capitalforest.com
For over 40 years, Capital Forest Products has been leading the distribution of lumber and manufacturing materials for the building industry along the east coast. Exclusive relationships with our European and Canadian sawmills allows us to deliver high-quality, premium products to you in full or mixed loads. Supplying exceptional furring strips, framing lumber, panel products, and specialties to industry leaders allows us to be the prime resource that positions you leaps ahead of the competition.
CIDAN Machinery Group

Booth 309
665 Hwy 74 S #350
Peachtree City, GA 30269
770-692-7230
www.cidanmachinery.com/us
CIDAN Machinery Group is your one-stop partner for architectural and roofing sheet metal fabrication. In business since 1907 with over 5,000 machines in North America, we offer folders, long folders, double folders, coil processing, rollforming, material storage and nuIT factory software. As a global supplier of cutting-edge sheet metal machinery, CIDAN Machinery believes in providing industry-leading customer service and support. See how we can increase your efficiency within your business or shop.
Construction Maestro/
Symun Systems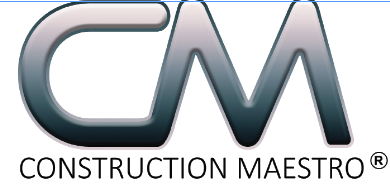 Booth 146
www.symun.com
Construction Maestro estimating and design software from Symun Systems is known for its detail, accuracy, and ease of use. It automates the process of generating all necessary field-ready plans and materials lists within just a few minutes for a post-frame or stud-frame building.
Daystar Systems LLC

Booth 455
14226 Highway 4
Campbell Hill, IL 62916
866-7DAYSTAR (732-9782)
DAYSTAR™ Natural Lighting Systems provide brilliant, even illumination regardless of building size. Also, DayStar's light-harvesting method actually extends daylight hours every day of the year by collecting and dispersing more natural light during early mornings and late afternoons than any other daylighting system. The result is superior illumination with little to no need for electric lights. With a properly designed and installed daylighting system from DayStar, you can have the efficiency and beauty of evenly distributed natural sunlight without the glare, extreme temperatures, or shadows of direct sunlight. DayStar's insulated curb, light shaft and lens provide 40-50% better thermal value than conventional skylight designs. That means you'll lose less heat in winter, and gain less heat in summer, reducing the burden on your heating and air conditioning systems. Contractors save installation time with DayStar's Complete System which includes all the components needed for installation. Plus, contractor and building owners can have peace of mind that comes with an engineered curb designed for leak free installation for the life of the roof.
Direct Metals Inc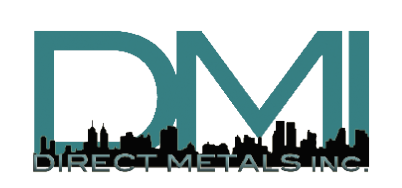 Booth 565
1719 Baseline Court
Fort Myers, FL 33905
855-800-8878
239-599-8545 (fax)
www.directmetalsinc.com
Direct Metals Inc. supplies fasteners, solid & vented foam closure strips & rolls, pipe flashings & other accessories to the post-frame, steel-frame & residential metal roofing industries. Key products include the #12 diameter SCAMP 304 SS Cap metal to wood long-life fastener & PANCLIP low profile Pancake & Wafer screws & panel clips for standing seam metal roofs. Butyl mastic, 304 SS rivets, windows, foil insulation & polycarbonate panels for skylight replacement round out the product line.
Dr!pStop

Booth 236
10118 Settlement House Rd.
Dayton, OH 45458
937-660-6646
937-999-3927 (fax)
www.dripstop.com
For over 25 years, DR!PSTOP has been the absolute best way of dealing with condensation on non-insulated metal roofs. It has been tried and tested in every climate condition across the globe and has proven to be a simpler and more economical way. The membrane will absorb the water caused by condensation, thus preventing dripping from the roof. DR!PSTOP serves as an added layer of protection for the metal in corrosive environments while also improving inside and outside acoustic properties. Both impact and echo noises are reduced significantly.
Eagle Metal Products

Booth 264
802 N 3rd St
Mabank, TX 75147
972-350-9800
972-888-9966 (fax)
www.eaglemetal.com
Serving the industry for over 30 years with connector plates, software, engineering services and manufacturing equipment, Eagle Metal is committed to providing exceptional products and customer service. Wall panel, floor truss, and roof truss manufacturers across the country are discovering the advantages of TrueBuild® software. Visit our booth to learn more. Eagle Metal…Engineered. Tested. True.®
Everlast Roofing, Inc.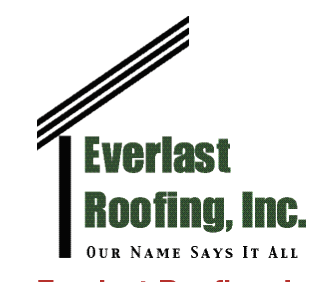 Booth 549
10 Enterprise Court
Lebanon, PA 17042
888-339-0059
717-270-6569 (fax)
www.everlastroofing.com
For more than 20 years, Everlast Roofing, Inc. has continued to push the metal building component industry forward, leading to the creation and introduction of CECI® and Heat Forming. Understanding how essential quality roofing and siding is to your structure, Everlast shapes their steel roofing with laboratory-tested technologies such as AZM with Activate Technology and COLORBOND. These technologies allow for a self-sealing, protective barrier in the most vulnerable spots, such as scratches and cut edges, while providing a superior paint system tested in some of the harshest regions and formulated against the weather. It is easy to see why Everlast Roofing, Inc. continues to be the most innovative on the market.
Flack Global Metals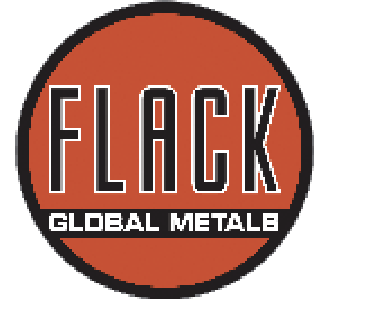 Booth 252
425 West Lakeside Ave., Ste 200
Cleveland, OH 44113
216-456-0700
www.flackglobalmetals.com
FGM designs and fulfills custom supply chains for OEMs using flat rolled steel, aluminum and stainless. FGM was established to fill a void in the steel industry. It provides customers with a geographically agnostic steel distribution process and offers industry-leading risk management services to OEMs. FGM is headquartered in Scottsdale, Arizona, and maintains offices in Cleveland, Chicago, and Atlanta.
Frame Building News Magazine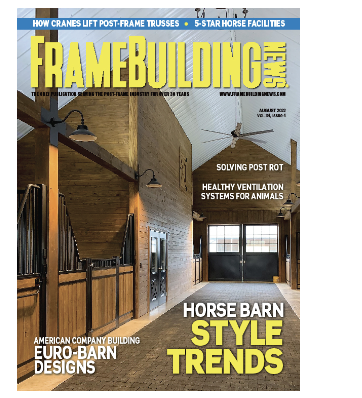 Booth 743
PO Box 255
Iola, WI 54945
www.framebuildingnews.com
Frame Building News has been devoted exclusively to coverage of the post-frame construction industry for over the past 30 years. It has more than 21,000 subscribers, most of which make their living in the post-frame industry. It is published five times a year.
Graber Post Buildings Inc.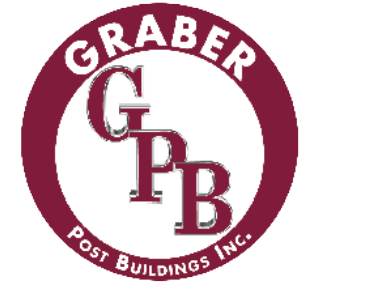 Booth 336
7716 North 900 E
Montgomery, IN 47558
800-264-5013
812-636-4936 (fax)
www.graberpost.com
At Graber Post Buildings, we stock over 4,000 coils in order to accommodate the immediate demands of our customers. We have slitting capability and 'Cut to Length' service. Our coils are painted with AkzoNobel Ceram-A-Star 1050 – Energy Star. We have 22 brilliant colors with a 40- year paint warranty. Recently, we added AkzoNobel Ceram-A-Star Frost in six colors. Graber Post offers direct mill order and pickup for maximum cost efficiency. We also offer warehouse shipment from Graber Post. We can ship stand-alone coils or can combine coil shipping with other building materials for additional savings. Graber Post also offers complete building packages that can be delivered to your door.
Hershey's Metal Meister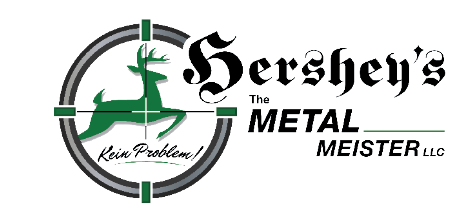 Booth 317, 326
420 Progress Drive
Mattoon, IL 61938
877-289-3030
We are the manufacturer of the Variobend trim folder, a high-quality folder built in the Midwest using both European and local engineering. We are also distributors of the Slinet coil storage system. Our service department is very prompt and parts are available locally should any problems arise.
Hixwood

Booth 553
N14685 Copenhaver Ave.
Stanley, WI 54768
715-644-0765
715-644-0094 (fax)
www.hixwood.com
Hixwood is the premier source for all your coil, blank flat stock, and slit coil needs. We specialize in supplying the industry with products that are at the top of the spectrum. We have been proudly serving West Central Wisconsin, manufacturing quality building components for the past 23 years.
I-Beam Sliding Doors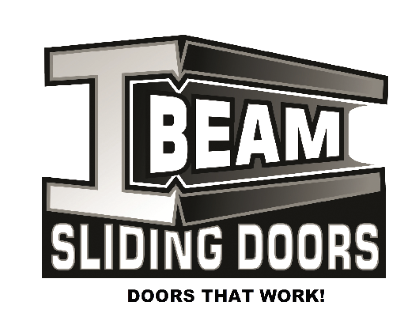 Booth 548
1000 E US Rte. 24
Chenoa, IL 61726
815-945-3667
815-945-7073 (fax)
www.ibeamdoor.com
I-Beam Sliding Doors is a company founded on building heavy-duty, lightweight sliding doors for the post-frame industry. The company prides itself on supplying doors to fit your needs. "Doors That Work!" is its promise. Doors are now available with the 6000# Ultra Glide track and trolley system. The trolley adjuster system allows for accurate and easy adjustment for our Ultra Glide trolley. It cannot come out of adjustment. Enjoy a lifetime unlimited warranty on ultra-glide track and trolley systems! The real game changer is the Incredible Swing Door on display again this year with many improvements to the structure and operating system. This is a game-changing system for the door industry. The True automatic mode system has obstruction detection and full velocity command mode built into the system for ultimate operation safety. It self-adjusts closed positioning so that call-back and never-ending adjustment frustration is over!
IdeaRoom
Booth 554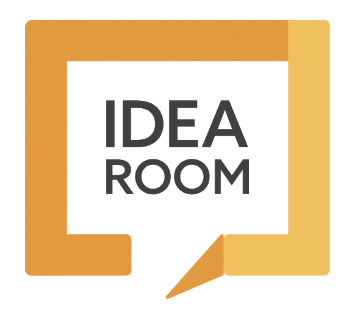 910 W Main St., #200
Boise, ID 83702
208-954-8570
www.idearoom.com
Today's consumer expects self-service and instant gratification. To remain competitive in a changing e-commerce landscape, shed, carport, and building companies must provide their customers with a superior shopping experience. IdeaRoom allows you to visually represent your buildings in 3D, providing your customers the tools to quickly configure the structure of their dreams without the assistance of a sales person. Generate qualified, high-value leads that are more likely to close faster and at higher average sales prices.
Janus International Group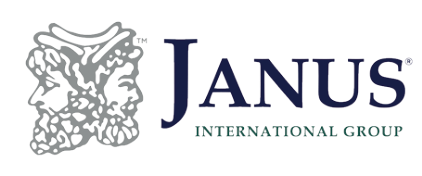 Booth 557
135 Janus International Blvd.
Temple, GA 30179
678-379-4475
www.JanusIntl.com
Janus International is the leading global manufacturer and supplier of turn-key self-storage, commercial and industrial building solutions including: roll up and swing doors, hallway systems, re-locatable storage units, and facility and door automation technologies. The Janus team operates out of several U.S. locations and five locations internationally. Our team of experts are the ultimate resource for every aspect of your project, ranging from the exploration of planning phase all the way through an easy installation.
Lakeside Construction
Fasteners Inc.

Booth 500
6476 Highway 135 North
Paragould, AR 72450
800-537-4160
www.lakeside-fasteners.com
Lakeside Construction Fasteners, Inc. is a U.S.-owned and operated, FULL SERVICE, international fastener supplier and manufacturing company offering a vast array of construction fasteners, pipe flashing and foam alternative solutions. From Total Supply Chain Management to Total Project Management, coupled with U.S. based warehousing and sourcing of product from the Pacific Rim – Lakeside will provide a custom construction fastener or pipe flashing solution for your organization.
Leland Industries, Inc.
Booth 401
95 Commander Blvd.
Toronto, ON M1S3S9 Canada
www.lelandindustries.com
Leland manufactures a complete line of fasteners for the wood frame, metal roofing and steel frame industries. We are one of North America's largest manufacturers and suppliers to the post-frame market. We offer self-tapping and self-drilling sealing fasteners in lengths to 12 inches in #10, 12 and 14 diameters. Leland's fasteners are 100 percent North American made, in carbon or stainless steel and can be plated, coated or powder coated to match any panel color. Leland will match any steel painted panel warranty. NZF3000® Series Zinc-Flake plating will revolutionize corrosion protection. Hexavalent Chromium Free, ROHS and DFARS compliant.
Levi's Building Components
Booth 227
400 Burkholder Drive
Ephrata, PA 17522
877-897-7020
www.levisbuildingcomponents.com
Known for quality products, quick shipping and expertly filled orders, Levi's Building Components is a wholesale supplier and one stop for all your metal roofing needs. Check out our extensive line of fasteners, including Fastgrip, Metalgrip, ProCap and ProZ and our variety of snow retention guards in our Snow Defender line. Snow guards are available in 40-plus color offerings. Find roofing underlayment, venting, sealing and more in our accessory offerings including our exclusive FastVent Plus, FloVent and Roloshield lines. Visit our website and use our mobile-friendly Snow Defender Calculator.
Marion Manufacturing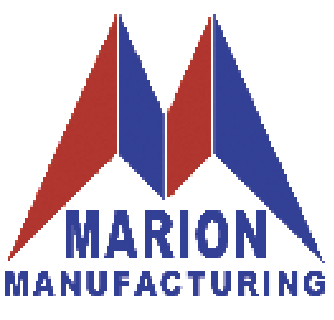 Booth 161
201 S. Coble St.
Marion, KS 66861
620-382-3751
www.marionmanufacturing.com
Marion Manufacturing Inc. adds the value to the metal. The company designs, fabricates, and installs custom manufacturing equipment, specializing in roll formers, decoilers, shears, stackers, etc. Also offered is a full service machine shop, with service on other brands of roll-form equipment provided.
Maze Nails
Booth 250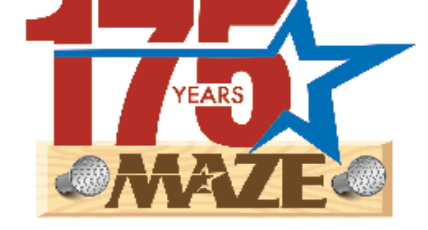 100 Church St.
Peru, IL 61354
800-435-5949
www.mazenails.com
Maze Nails is the exclusive manufacturer of Stormguard® double hot-dipped galvanized nails with a lifetime warranty against rust. In business since 1848, Maze offers a full line of specialty nails in bulk for hand driving and in collated sticks and coils for popular pneumatic nailers. Maze has been serving the post-frame industry for many years, providing painted rubber washer nails for corrugated roofing and siding. Maze post-frame nails meet ASTM F1667 specification. In addition, Maze manufactures nails for fiber cement siding products, cedar and redwood sidings, fencing, decking and roofing. All Maze Nails are proudly 100% made in the USA.
McElroy Metal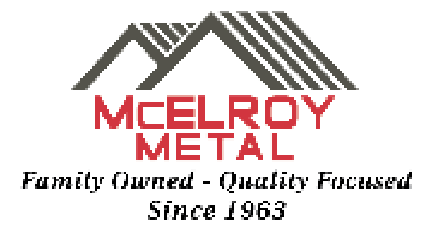 Booth 531
1500 Hamilton Rd.
Bossier City, LA 71111
800-562-3576
www.mcelroymetal.com
Designed for post-frame and residential applications, Mesa is a patent- and copyright-protected panel with a nearly invisible lap. Mesa's standard paint system is PVDF, the industry's best coating for long-term protection against chalking and fading. Matrix soffit panels, now available in 16-inch widths, are offered in colors that match McElroy's wall and roof panels. McElroy Metal, a leading supplier of metal roofing and wall products to the post-frame industry, is a participating supporter of the National Frame Building Association.
Metal Rollforming Systems

Booth 717
4511 North Freya St.
PO Box 6246
Spokane, WA 99217
888-284-6794
www.mrsrollform.com
Metal Rollforming Systems (MRS) designs, manufactures, and sells innovative rollforming equipment. Established in 1993, MRS continues to develop its business through dedication to equipment innovations and reliability to its customers. MRS understands quality is important. By choosing MRS, you will be working with a company that knows quality and reinforces it in their equipment. We do it all: Development, manufacturing, and assembly are all done in-house. This allows us to price our equipment very competitively, making it affordable for our customers. Our product line includes roll formers, trim roll formers, and much more!
MetalForming, Inc.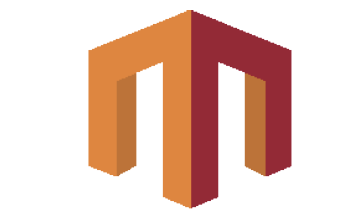 Booth 117
100 International Dr.
Peachtree City, GA 30269
678-325-2313
770-631-7776 (fax)
www.metalforming-usa.com
MetalForming is the leader in metal building and architectural sheet metal technology. With 25 years of selling and servicing high quality metal folders, shears, rollformers, slitters and curvers from the most respected manufacturers across the globe. We have the largest service and parts organization in the business. Schlebach Quadro is the number one bestselling portable rollforming system in the world offering 11 profiles with instant change over.
Mill Steel
Booth 431
2905 Lucerne Dr. SE.
Grand Rapids, MI 49546
800-247-6455
www.millsteel.com/building-products
Founded in 1959 by Harry Samrick, Mill Steel Co. is one of North America's premier flat-rolled steel suppliers. Headquartered in Grand Rapids, Michigan, Mill Steel operates five service center locations across the nation. Mill Steel excels at serving some of the world's most demanding industries through its dedication to superior quality, delivery, and performance. The company continues to grow by consistently operating with integrity, putting its customers and associates first. Mill Steel proudly supplies Sherwin-Williams, AkzoNobel, and PPG paint systems, as well as any customer-specific coatings. With excellent customer service and same-day or next-day turnaround time, Mill Steel is your one-stop shop!
MWI Components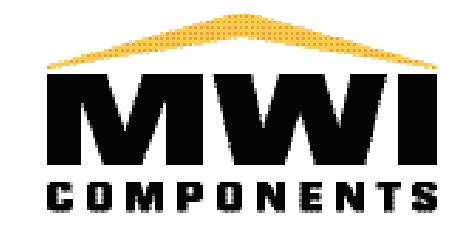 Booth 200
1015 32nd Avenue West
Spencer, IA 51301
800-360-6467
800-361-3452 (fax)
www.mwicomponents.com
MWI is a leading manufacturer/supplier of post frame products. With 100+ steel colors, almost 30 aluminum colors and 50+ powder coat colors, the combinations are endless. Create beautiful buildings with MWI's cupolas, ridge-vents, soffit, trim, round/square track & accessories, and stall systems & complete your building's aesthetic with Dutch or Arcadian Sliding Doors. They also supply Uni-Vent®, sealants & retrofit products, and polycarbonate/PVC panels. Plus, MWI recently began manufacturing their own foil insulation, Infinity Shield®! Call MWI Components today at 800-360-6467 to make your buildings stand out from the rest!
New Century Bank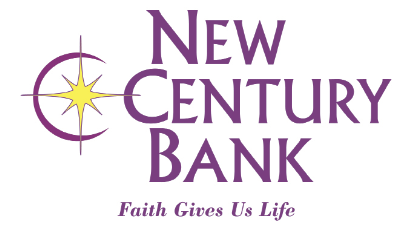 Booth 141
www.newcenturybankna.com
New Century Bank is dedicated to the post-frame industry with mortgages and leasing nationwide. It specializes in housing construction and permanent mortgages with metal siding and roofing. It offers fixed rate mortgages and low-down payment construction loans. Its positive approach to post-frame financing will make a difference in client decisions to purchase.
Northern Building
Components

Booth 451
44815 CR 388
Bloomingdale, MI 49026
269-521-4554 ext. 1
Northern Building Components (NBC) is a manufacturer/distributor of post-frame building components. We provide US- and Canadian-based customers with great customer service and quality items including ridge vents, premium closures, reflective insulation, pipe flashing, Emseal products, snow guards, sealants, fasteners, metal-to-wood/roofing screws, entry doors, and other miscellaneous items for post-frame buildings. Plus, we have cupolas in 18 colors and 3 sizes in stock and ready to ship.
Novagard

Booth 230
5109 Hamilton Avenue
Cleveland, OH 44114
216-881-8111
216-881-6977
www.novagard.com
Novagard is a Woman Owned innovator and manufacturer of silicone sealants for the construction industry with product offerings for use in a variety of roofing applications to meet the needs of metal roof manufacturers, dealers, building material wholesalers, and contractors.
ISO 9001:2015 (QMS with Design) | IATF 16949:2016 (QMS with Design) | Certified WBE | www.novagard.com
Onduline North America
Booth 660
4900 Ondura Drive
Fredericksburg, VA 22407
540-898-7000
us.onduline.com/pro
Founded in Virginia in 1976, Onduline North America, Inc. is a member of the International Onduline Group, a global leader in roofing materials and building products. Manufactured in the United States, TUFTEX Master Series provides quality corrugated polycarbonate and PVC panels for a variety of agricultural, industrial and professional plastics applications.
Palram Americas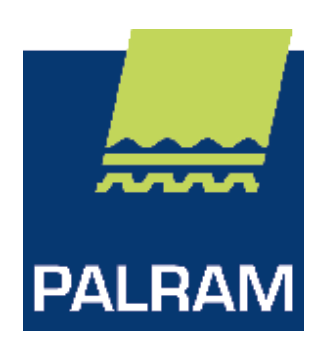 Booth 729
9735 Commerce Circle
Kutztown, PA 19530
800-999-9459
www.palram.com/us
Palram is a leading manufacturer of PVC and polycarbonate panels. Palram's SUNSKY® polycarbonate corrugated panels are the leading daylighting solution for skylight, sidelight and roofing. Easily incorporate natural light into your project with SUNSKY for reduced energy costs. With the world's largest selection of corrugated profiles, SUNSKY matches virtually any metal profile, or custom match using our MetalMatch technology. Palram also offers chemical and moisture resistant PVC panels; AG-TUF® corrugated liner panels; DURACLAD® interlocking multiwall panels and new PALCLADTM PRO solid PVC wall and ceiling panels for use in interior agricultural, commercial, and residential applications.
Perma-Column, LLC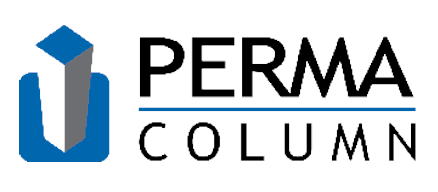 Booth 537
400 Carol Ann Ln.
Ossian, IN 46777
800-622-7190
www.permacolumn.com
Perma-Columns are 5-foot precast concrete columns that keep wood out of the ground, ensuring your building's foundation will never rot. They are the first product to combine the economy of post-frame construction with the durability of a concrete foundation.
Planet Saver Industries, LLC

Booth 267
New Holland, PA 17519
610-377-3270
717-355-9813 (fax)
www.advancedpostsolutions.com
GreenPost from Planet Saver Industries offers a unique non-toxic concept for protecting in-ground wood from the harmful effects of ground-contact decay, at the same time providing uplift restraint. GreenPost is laboratory proven, termite tested and building code compliant and is applied to posts using a specialized production machine so posts arrive ready for installation. GreenPost also complements pressure-treated posts by providing an environmentally friendly barrier, helping to keep the preservatives in the post longer.
Plyco Corporation /
East Coast Fasteners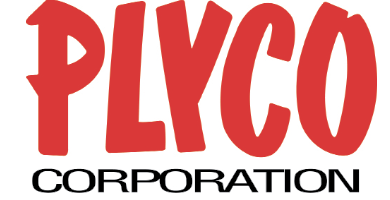 Booth 109
500 Industrial Drive
Elkhart Lake, WI 53020
800-558-5895
www.plyco.com
For over 50 years, Plyco Corporation has been a leading supplier of products to the post-frame, metal clad building and commercial construction industries. Plyco manufactures and distributes a wide variety of products including metal doors, windows, horse stall systems, ventilation products, fasteners and more. For many customers, we provide one-stop shopping for a majority of their building component needs. Plyco Corporation has a true spirit of quality in all aspects and strives for customer satisfaction for all products.
Post Protector, Inc.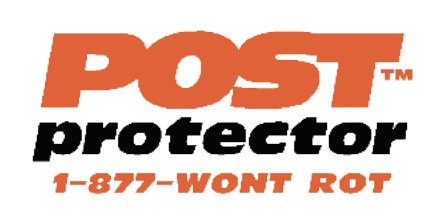 Booth 231
PO Box 187
Pottsville, PA 17901
570-624-7030
570-624-7031 (fax)
www.postprotector.com
Post Protector is a slide-on barrier system, delivering serious post-decay protection. Post Protector tackles post longevity concerns by eliminating both soil/concrete-to-post contact and chemical migration. Post Protector retains the simplicity, affordability, speed and strength of typical post-in-ground construction techniques. Horizontal perimeter ribs, in conjunction with provided hardware, yield substantial post uplift protection, and best of all, installation is a snap. It's simple: By keeping soil out and treatment in, Post Protector dramatically improves post-frame foundations.
PowerLift Hydraulic Doors

Booth 330
www.powerliftdoors.com
PowerLift has built hydraulic doors continuously since 1992. It has 45+ local support centers that manufacture, deliver, and install every single door. PowerLift strives to make your building project and your long-term ownership experience simple and hassle free.
Progressive Metals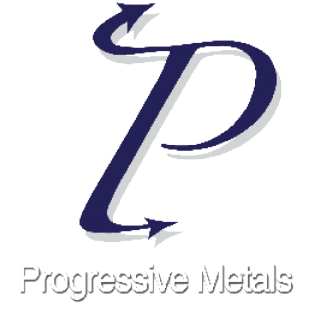 Booth 453
PO Box 685
Cornwall, PA 17016
855-835-9762
www.progressivemetals.com
Progressive Metals maintains one of the largest inventories of coil in the industry while providing dependable service. With our strategically located facilities, you can expect fast, professional delivery service on time, every time. Progressive Metals offers a wide variety of colors in 28-gauge coil and a full line of 26- and 24-gauge slit coil.
Red Bud Industries

Booth 302
200 B and E Industrial Drive
Red Bud, IL 62278
618-282-3801
www.redbudindustries.com
Our Slitting Lines have been specifically designed with metal building producers in mind. These Slitters are simple to set up and easy to operate. They offer a compact, floor-mounted system that is ideal for quick installation and easy maintenance. We also offer a wide range of Cut-to-Length / Multi-Blanking Lines that come standard with some of the most advanced features available on the market.
rFOIL Insulation (Covertech)
Booth 640
279 Humberline Dr.
Etobicoke, ON M9W 5T6
Canada
800-837-8961
www.rFOIL.com
rFOIL Reflective Insulation is the leading manufacturer of reflective insulation to the post-frame, metal building and metal roofing industry. rFOIL is specially designed to reduce radiant heat gain/ loss and eliminate condensation in metal buildings. rFOIL utilizes a metalized aluminum surface(s) for outstanding thermal resistance, and an inner core of high-strength bubble to reduce condensation. rFOIL's white interior facing contains UV inhibitors and antioxidant additives for long-term durability and resistance to cracking or flaking. rFOIL products are RIMA-Verified and tested to the highest ASTM standards.
Richland Laminated
Columns LLC

Booth 460
8252 State Route 13
Greenwich, OH 44837
419-895-0036
419-895-0062 (fax)
We are your "One Stop Pole Shop" manufacturer/wholesale. We manufacturer and distribute Glulam Poles, Nail-Lam Poles, Perma-Columns, Sturdi-Wall Brackets, GreenPost (Polyethylene Plastic Wrap), Post Protector/Grade Guard Sleeves and The Footing Pad. With several different foundation options available for your post frame building, turn to Richland Laminated Columns for the most trusted and recognized products available. Please call for more information or to find a dealer near you.
Rigidply Rafters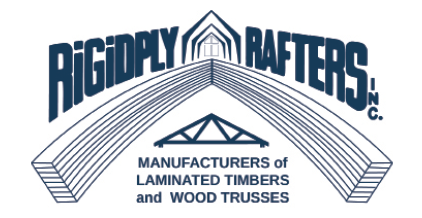 Booth 241
PA Location
701 E. Linden St.
Richland, PA 17087
717-866-6581
MD Location
1283 Joni Miller Rd.
Oakland, MD 21550
301-334-3977
www.rigidply.com
Rigidply Rafters has improved the quality of post-frame buildings by manufacturing and distributing the original 100% glue laminated post. By specifying Rigidply Posts, you guarantee the labor-saving and quality advantages of true glulam posts. Not only are glulam posts lighter, straighter, and stronger than solid-sawn posts, but they minimize cracking and splitting. When planning your next building project, Rigidply Rafters promises to supply integrity, quality, and service with your glulam posts.
S-5!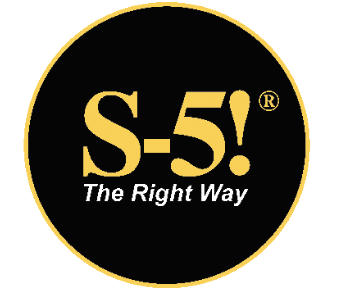 Booth 449
8750 Walker Rd.
Colorado Springs, CO 80908
719-332-3983
719-332-3983 (fax)
www.s-5.com
Founded by a veteran metal roof expert, S-5! has been the leading authority on metal roof attachment solutions since 1992. S-5!'s zero-penetration clamps and lifetime brackets attach ancillary items to standing seam and exposed-fastened metal roofs respectively, while maintaining roof integrity and warranties.
Safe-Way Garage Doors LLC

Booth 648
3814 E. US 30
Warsaw, IN 46580
574-267-4861
www.safewaydoor.com
Safe-Way Garage Doors is a leading manufacturer of quality residential, commercial, and industrial overhead garage doors in steel, wood, and aluminum. Headquartered in Indiana, Safe-Way also operates facilities in Tennessee and Missouri with distribution throughout North America and Canada. Residential and commercial doors are available in multiple configurations including polyurethane and polystyrene insulated, un-insulated, up to 11 colors in steel, and multiple powder coat colors in aluminum.
SFS Group USA, Inc.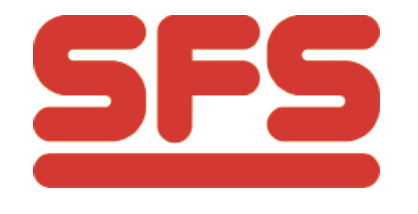 Booth 630
1045 Spring Street
Reading, PA 19610
610-376-5751
us.sfs.com
SFS is a premier manufacturer and supplier of fasteners for post-frame and metal building industries. Our wood screws, including our new and innovative Woodgrip+, in a variety of materials, thread styles and point geometries meet the requirements and demands of today's buildings. ConnexTite™ structural wood screws are ideal for single and multi-ply truss, column header and joist applications. Accessories include VistaVent® ridge ventilation, VistaFoam® closures, tapes and sealants, and pipe flashing making SFS a one-source supplier for metal panel attachment solutions.
Sherwin-Williams
Coil Coatings
Booth 635
888-306-2645
www.coil.sherwin.com
Sherwin-Williams has been a leader in the art and science of metal coatings that excel in both beauty and function. High-quality, field-proven options including Fluropon®, a 70% PVDF, and WeatherXL™, an SMP coating, each known for its time-tested reliability. Each coating comes to life through a full palette of colors and textures to meet the most demanding environmental requirements and designs. We provide protection against weathering and damage that allows your project to endure.
SmartBuild LLC

Booth 631
PO Box 20627
Boulder, CO 80308
303-443-8033
www.smartbuildsystems.com
SmartBuild Systems is the construction industry's only complete design system for pole barn buildings and roofing. This simple, web-based software quickly generates a 3D model, material lists, pricing, proposals, and construction documents for almost any post-frame structure or roof. If you supply the post frame industry with metal sheathing or complete packages, or metal roofing to the roofing industry, let us show you why SmartBuild is the marketing tool for cementing your relationship with these communities!
Snap-Z
Booth 248
330 Swamp Road
Morgantown, PA 19543
717-572-0910
www.standingseamroofvent.com
Most standing seam ridge vents are too complicated to install. With SNAP-Z, installation is easy, and you can relax knowing that it won't fail over the lifetime of the roof and will vent adequately, in turn giving you satisfied customers and no call-backs. SNAP-Z has undergone rigorous testing by independent labs to ensure its standing seam ridge vent will withstand the worst elements and maintain the beautiful hidden fastener look that everyone wants. SNAP-Z currently supports 1", 1-1/2", 1-3/4", and 2" profiles. Have a more complex ventilation situation? Get in touch with SNAP-Z to see what can be specifically designed for you. "Do It Right."
ST Fastening Systems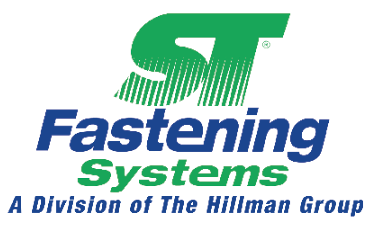 Booth 301
6357 Reynolds Road
Tyler, TX 75708
800-352-4864
800-352-3940 (fax)
www.stfasteningsystems.com
ST Fastening Systems manufactures steel-frame and post-frame fasteners for agricultural, industrial, commercial, and residential metal roof and sidewall applications. Product strengths are drill point quality and corrosion resistance, as shown by the WOODBINDER MB drill point and ZXL zinc-aluminum alloy molded head. Both products are enhanced by a powder coating paint system. Solid and vented closure strip systems, pipe flashings, and other accessories round out the product line.
SWI Machinery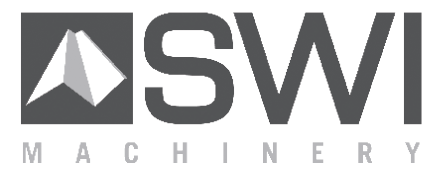 Booth 509
85 Howell Ave.
Fairburn, GA 30213
770-891-4388
www.swimachinery.com
SWI, an international leader in cut-to-length sheet metal machinery, utilizes state-of-the-art technology to drive our superior Simplex and Duplex Folders, Marxman Automatic Slitters, Uncoilers, and Recoilers. SWI is recognized as the go-to provider for reliable, efficient technology, as evidenced by countless machines in operation today across the globe. Our machines are fast, flexible, and easy to operate, and with a host of advanced high-end features, you'll be amazed at what they can do to maximize your production time. Effective and reliable mechanical designs make SWI a number one choice for your most demanding sheet metal needs.
Roper Whitney, Tennsmith, and Roll Former
Booth 617
Roper Whitney, Rockford, IL

Tennsmith, McMinnville, TN
Roll Former, Chalfont, PA
815-962-3011
www.roperwhitney.com
www.tennsmith.com
www.rollformerllc.com
With over 250 years of combined experience in the sheet metal industry, Tennsmith, Roper Whitney, and Roll Former companies have joined forces to offer the complete line of American-made machinery. Between the three companies, we offer a wide variety of Automatic folders, shears, hand brakes, Roll Former Machines, Notchers, Rotary Machines, and many other metal forming machines/tools. Some of the most notable products we make are the American-Made powered folder, known as the AutoBrake®, and Pexto and Connecticut products.
Trac-Rite Door

Booth 501
314 Wilburn Rd.
Sun Prairie, WI 53590
800-448-8979
608-824-6745 (fax)
www.tracrite.com
Trac-Rite Door manufactures quality steel roll-up doors for a multitude of uses including self storage, residential, agricultural, and commercial. Trac-Rite is dedicated to providing customized, worry-free, low maintenance products delivered with uncompromising service.
Triangle Fastener
Corporation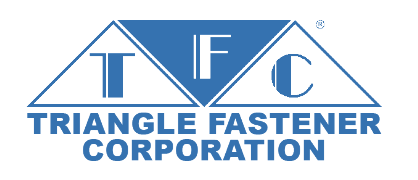 Booth 733
1925 Preble Ave.
Pittsburgh, PA 15233
800-486-1832
412-321-7838 (fax)
www.trianglefastener.com
Since 1977, TFC has supplied a full line of fasteners, sealants, tools, and accessories for the commercial construction industry. From 24 locations and 7 paint shops, we specialize in high performance standard and specialty products used in a wide range of roofing applications. We offer job-site and technical support, inventory management, and delivery programs. Select from a wide array of popular commercial-grade products including our TFC SPECIFIC™ brand.
Union Corrugating Company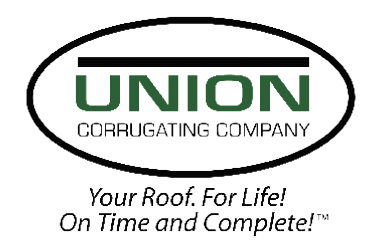 Booth 243
701 S. King St.
Fayetteville, NC 28301
888-685-7663
www.unioncorrugating.com
Visit Union Corrugating at Frame Building Expo Booth #243! Today, Union Corrugating Company, based in Fayetteville, N.C., is an award-winning industry leader serving the residential, commercial, and agricultural roofing and siding markets from 10 manufacturing facilities located throughout the central and eastern US. We manufacture metal roofing and metal siding/panels that are more durable, efficient, and sustainable. Our unique distribution system allowed us to grow rapidly from our roots in the Southeast by providing the fastest and most reliable deliveries in the industry. Our support network ensures you'll get what you need, when you need it. We have over 10 panel profiles and 20+ colors available. Ask about our 45-year SMP paint warranty.
United Steel Supply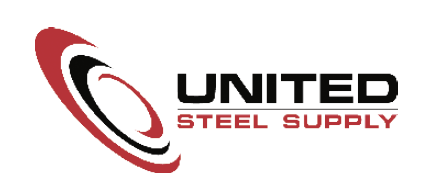 Booth 349
248 Addie Roy Road, Suite C200
Austin, TX 78746
512-263-0954
www.unitedsteelsupply.com
Welcome to United Steel Supply, your first choice for steel. United Steel Supply provides high quality flat rolled steel coils. We offer superior customer service, competitive pricing and just-in-time delivery, allowing us to achieve the highest level of customer satisfaction. United Steel Supply furnishes Galvalume®, galvanized and prepainted steel coils for metal roofing and siding applications to the agricultural, commercial, industrial and residential markets. Brands: 22, 24, 26 and 29ga flat rolled 40-year painted coil inventory. Acrylic coated in 22, 24, 26 and 29ga.
Wildcat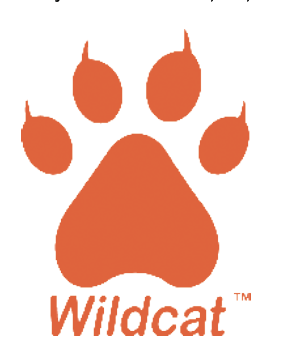 Booth 137
21868 Driftwood Blvd
Bloomfield, IA 52537
888-308-7858
www.wildcatcompany.com
Wildcat provides the best Metal Roofing Fasteners all across the United States. With Free Shipping and No Minimums on Fasteners, we can get product to your business with your needs being our number one priority. Based in the Midwest, we are able to provide our customers with great lead times on all products. Call Wildcat for Great Service and Fantastic Fasteners!