by Burkholder Construction LTD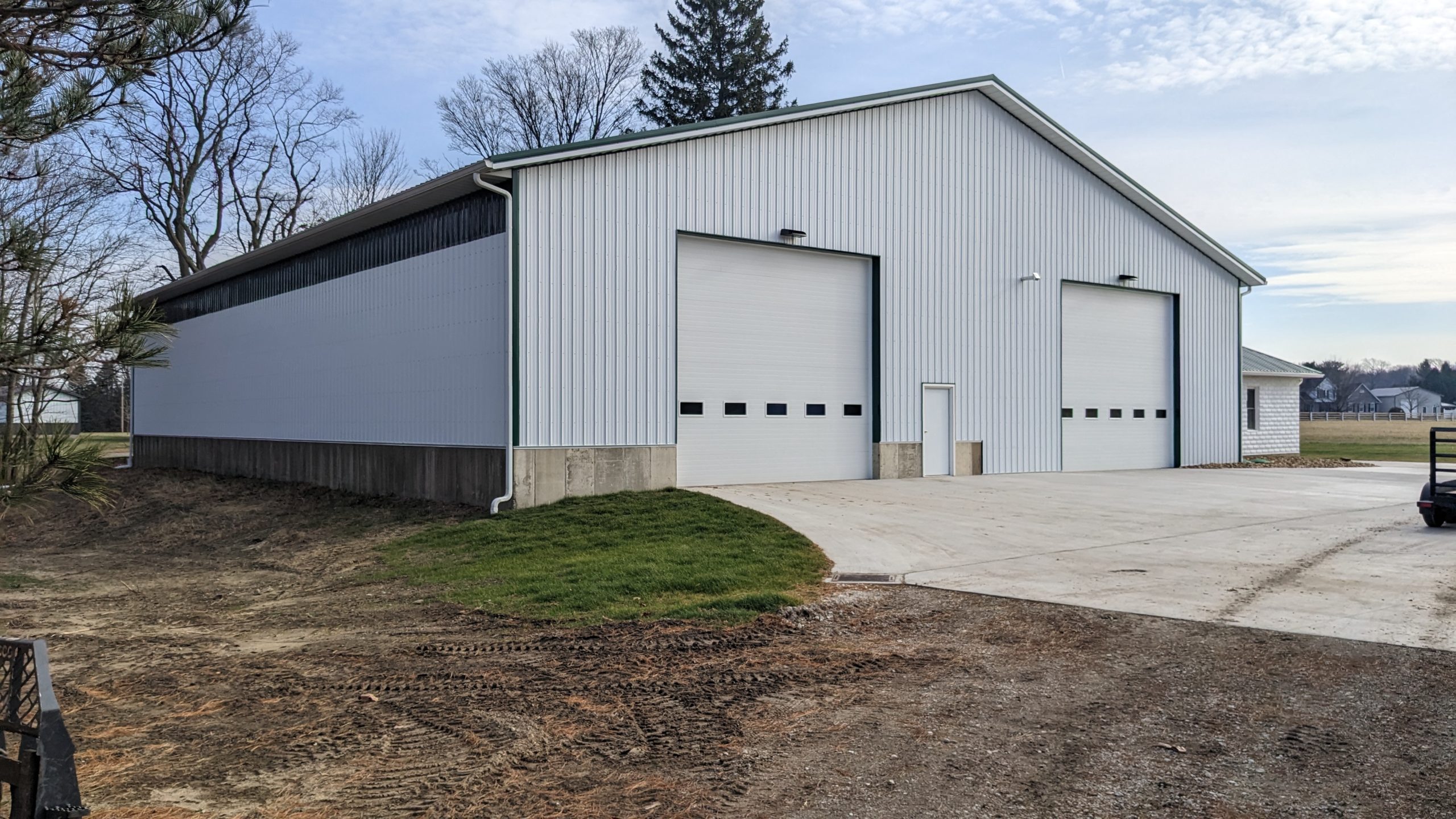 This build was an interesting repurpose of a stem wall that supported a previous 40' vast quonset building.
Burkholder used this as the ag storage area and expanded the building to 80' wide using Perma-Columns. The expanded area became an insulated general-purpose shop with a setback in the sidewall to accommodate an existing pine tree. The connected, pre-existing 24'x30' block building will house an accessory storage area.
THE DETAILS
Building: Storage Building With Shop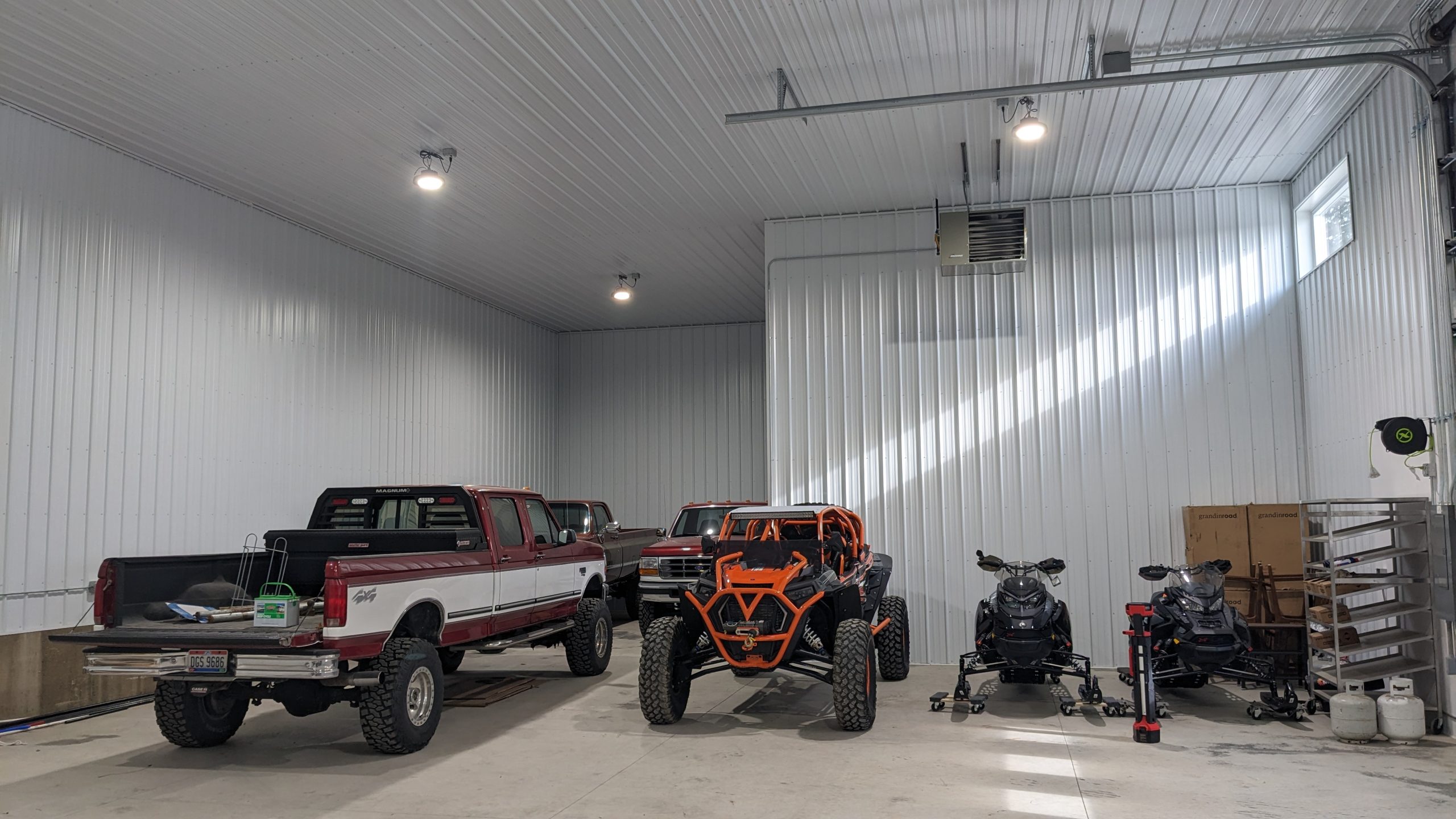 Building Size: 80×100
Roof Pitch: 3.5/12
Materials:
Roof Panels: Metal Exteriors
29 Ga. Parallel Rib
Doors: Plyco Series 92 Entry Doors
& Clopay overhead doors
Windows: Silverline
Fasteners: Levi's Pro Z
Insulation: Spray Foam
Special Interior Features:
Connector to existing
block building
www.burkholderconstructionllc.com
RB