In the discussion surrounding workforce development, there are some troubling statistics that need to be addressed. About 200,000 people leave the military every year, and roughly 80% of them don't have a civilian job lined up when they leave. Injury, change of location, years of military work and routine, and many varied individual struggles can make the transition to the civilian workforce a difficult one. Hire Heroes USA strives to ease these challenges so the heroes and their families can continue to thrive through adversity.   
The employment anxieties of military members became clear to John Bardis in 2005. He was speaking with U.S. Army Sergeant Justin Callahan at Walter Reed Medical Center when the subject of jobs came up. Elizabeth Reyes, Director of Employment Partnerships and Opportunities at Hire Heroes USA shared the story: "Justin was severely injured in a land mine explosion while on patrol in Afghanistan; he told Mr. Bardis that finding a job was his biggest concern," said Reyes. "After offering Callahan a job on the spot, Bardis was inspired to create Hire Heroes USA—a nonprofit that provides free job search support to transitioning service members, veterans and military spouses."
It might seem odd that service members would have a difficult time getting hired. From the outside, they have everything you'd want from a good employee: dedication, a sense of order and organization, and possibly a technical skill they mastered while in military service. But making sense of the path forward can be daunting. Sandy Kaider, Manager of the Referral & Training Partner Program, highlighted some of the challenges: "Veterans sometimes need new training or certifications to pivot from their military job to their civilian career. This adds to the challenge some veterans have with recognizing transferable skills and translating their experience into terms that civilian employers recognize."
Lending a Helping Hand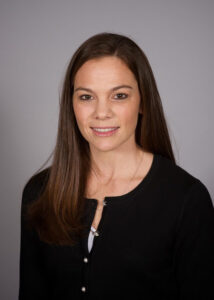 Hire Heroes USA, which is headquartered in Alpharetta, Georgia, isn't a job placement agency—their clients choose their own career path, and the organization helps with the small steps that set them up for success. "Once a client registers with us, they are assigned a specialized Transition Specialist who will follow them through their entire job search journey," said Reyes. "Our clients also have access to our network of volunteers who can assist the job seeker in improving their interviewing skills or mentor them about a career path they might be interested in exploring."
Services are offered virtually so they can help job seekers in every corner of the U.S. It also eased the toll 2020 took on the organization. While veteran unemployment hit extremely high levels in April 2020, their team of organizers and volunteers could continue helping clients. "We worked with more job seekers than ever before in 2020 and connected 11,580 clients to new jobs," reported Reyes. Now that the civilian job market is beginning to level out, Hire Heroes USA anticipates their efforts will continue to see results.
One of the veterans who was aided by Hire Heroes USA is Josh Olexa, who served in the U.S. Army, 82nd Airborne Division (airborne artillery). Stationed out of Fort Bragg, North Carolina, he served from 2012 to 2016.
Olexa signed up with the organization when he couldn't find a job that suited him on his own. "I was working part time at an HVAC company and was looking for a different direction," he explained. "I didn't want to keep doing what I was doing. I had two degrees, a military background, and certifications, and I couldn't find anything. I thought maybe this company could help out and point me in the right direction."
And help they did. His Transition Specialist made sure he had everything he needed, including help with his resume and job coaching. "They would reach out and check up on me to see if I needed any help," he said. "Or I could call and bounce ideas off them. If they couldn't help me with something, they would put me in contact with someone who could, and they would set up an appointment with that person, too. They were very supportive."
Ultimately, Olexa found a position as the building and maintenance foreman with the Department of Public Works for a town in New Jersey. "I'm in charge of all the municipal buildings, including the police department, town hall, fire department, libraries, things like that," he explained. "Anything from street signs to carpentry to HVAC to windows—you name it, I have to deal with it."
Olexa is pleased with the outcome of his job search, and appreciates the help he received from Hire Heroes USA. "They're a great organization and they really went above and beyond to help me find a job that was right for me."
Collaborative Relationships
While they don't place clients in jobs, Hire Heroes USA does have collaborative relationships with many tech schools and other certification programs. One such program is the FLIR TradeForce program. FLIR (taken from the acronym for forward-looking infrared) is a domestic company that specializes in the design and production of thermal imaging cameras and thermal sensors. These cameras can be used as inspection tools in roofing applications, plumbing, HVAC, electrical, and more.
Recently transitioning military members who are pursuing a civilian career in the skilled trades are eligible for the program. "FLIR provides the Level 1—Fundamentals of Thermography Certification course and an e8-XT thermal camera (total value of $5,000) to each applicant who meets the criteria," said Kaider. "The program is in its second full year and has provided training to 138 veterans."
Whether through partnered programs or simple interview skills, Hire Heroes USA helps its clients find jobs where they can be productive and fulfilled. "We have had clients secure jobs in nearly every industry and many roles within those industries, including a wide variety of entrepreneurships," said Kaider. "For instance, many of the clients who attend the thermography training are actively building an inspection/non-destructive testing business, as a direct service to customers and/or as a subcontractor to larger construction or maintenance companies."
Programs including training and equipment for free like FLIR TradeForce are rare, but Hire Heroes USA has many partnerships with vetted skilled trade programs across the country, including construction, electrical apprenticeships, HVAC and more. A full listing of partner programs can be found on the Hire Heroes USA website [www.hireheroesusa.org].
Looking to the Future
In the organization's history, Hire Heroes USA has worked with more than 52,000 clients who have been hired, 45,000 of them since the beginning of 2016. As they look ahead, they are confident about the direction the organization is moving. "We're looking to continue that momentum and growth as an organization. We're also continuing to focus on groups that experience higher rates of unemployment and underemployment, such as junior-enlisted veterans and military spouses," said Reyes.

Builders and contractors can get involved by hiring veterans and military spouses. Hire Heroes USA also works with companies to achieve recruitment goals and connect with fantastic, hardworking potential employees. "Whether it's listing openings on the Hire Heroes USA Job Board, participating in our quarterly Virtual Career Fairs, sending targeted emails or Employer Spotlight webinar events, we provide plenty of solutions for employers and all proceeds fund our mission," shared Reyes.
Those interested in adding open positions to the Hire Heroes USA job board, sponsoring an event or donating to the effort should visit www.hireheroesusa.org/companies or call 844.634.1520. RB