Many contractors around the country experience an off-season of some kind, whether that's brought on by weather, the holiday season, or other factors, but that doesn't mean there isn't work to be done. This can be a perfect time to catch up on the education and training you and your team need to stay competitive and build your business. 
Consider these tips for staying active and ensuring you make the most of your off-season education plans.
Keep Safety Top of Mind
First things first: Make sure you're up to date with the regulations that the Occupational Safety and Health Administration (OSHA) sets. OSHA updates its rules fairly frequently, and missteps could incur some of the largest fines in the industry. That being said, the organization does a great job of keeping its rules current and available. You can quickly access them here. You can also find valuable updates through trade organizations, such as the National Roofing Contractors Association (NRCA) and local and regional builder associations.
Building codes and regulations are another area to consistently brush up on, especially because they vary from municipality to municipality. Check with the building inspection office to make sure you're aware of and understand all building codes for your state, county or city. Before starting a big project, double-checking can help you avoid costly and time-consuming roadblocks.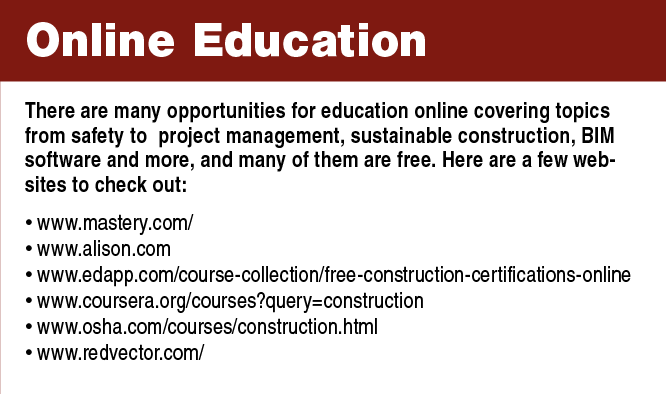 Develop Your Team
Any extra time during your slow season can be a great opportunity to ensure that everyone on your team is up to date on the latest products and installations, marketing and sales techniques, and technologies that could make their jobs easier.
Start by doing an inventory of the different types of training that each team member already has and go from there. Are there skills they can brush up on or new products with unfamiliar installation techniques they may need to learn? Talk to your employees to understand what skills they're interested in improving and what areas they'd like to learn more about. Consider what outside resources, such as suppliers or industry associations, exist to help your team build their skills.
Suppliers often set up events for contractors in their area to teach them about new product offerings and installation techniques that could potentially bolster their businesses. Additionally, many offer a blog or other training resources on their websites to help you stay updated on the latest products and trends.
Professional and industry-specific associations offer excellent opportunities to network and get your business some free exposure. Just as important, these are great places to hear about major industry news like changes to regulations, new technology and product trends. You can also gain exclusive access to things like prevention investments (which could save you thousands of dollars in fines in the long term) and tools to market your business and educational webinars.
Popular national trade shows like the International Roofing Expo, the International Builders' Show or the Associated General Contractors' AGC Convention provide opportunities to see the latest and greatest in our industry. In addition, many local and regional associations hold trade shows and educational events, allowing you to learn and network closer to home or virtually.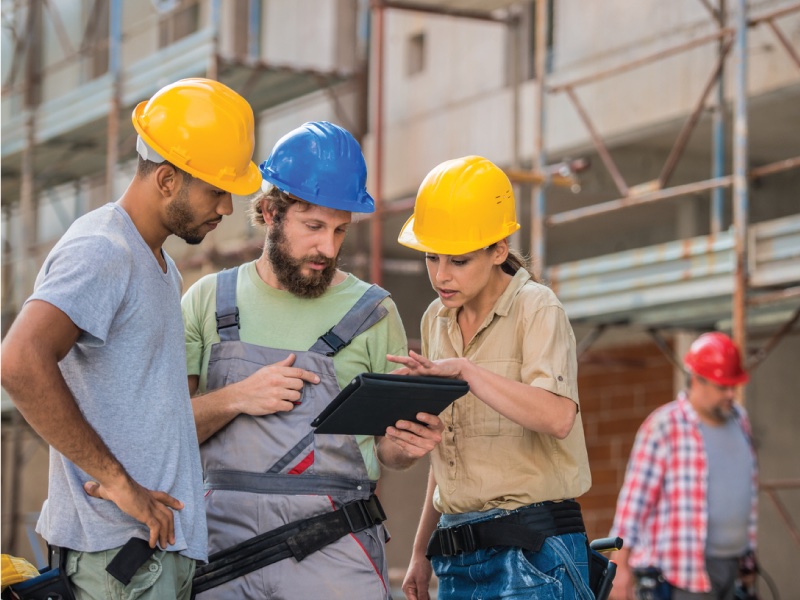 Learn New Technologies
More and more technologies are cropping up seemingly every day to help us work more efficiently and safely. Spend time researching what new tools, products and software might benefit your company. Consider whether any tools and software in these spaces could be right for your business:
• Order management tools, like myABCsupply
• Aerial measurement services
• Augmented and virtual reality
• Wearables and connected worksites
• Drones
Often, new tools require training to learn how to use them properly, and your offseason is the perfect opportunity to dedicate extra time to this task. Be sure to train any employees who would benefit from these new technologies.
While there may not be much to do out in the field in the offseason, there's plenty that you and your team can do to take advantage of learning opportunities you wouldn't otherwise have time for. Make the most of this time by revisiting regulations, learning new products and technologies, training your employees and attending industry events. Everything you learn will help set you up for success when your busy season kicks off again. RB
The ABC Supply Pro Council consists of experienced associates from across the U.S. Its aim is to provide contractors nationwide with industry advice and insights to help them seize opportunities and overcome challenges they face as they manage successful businesses. Contractors can visit ABC Supply's News & Events for additional tips and resources from the Pro Council.