DO RIGHT BY CUSTOMERS AND employees in a sustainable business model. That's the answer to " What is your mission?" according to Tom Granitz, VP of Sales Marketing. That sounds like a good, down-to-earth philosophy and it is working for Plyco.
A Little Company and How It Grew
The company was founded in 1954 with fenestration products. For the first twenty years or so, it was pretty localized, but in 1979 they attained Modern Door which was really the impetus to grow beyond the local area. They got their foot in the door market and their focus was on quality, easy-to-install doors with a high level of service and a great variety.
Slow, but continuous improvement has helped the company to grow. They add products that make sense in the marketplace.
"Our Thermal-break Door 92 was innovative at the time, and it's still the best in the marketplace," Granitz asserted. "An extensive 3rd party performance testing and labeling process validates the quality claims and expectations."
A history of service and bringing improvements
to products for the post-frame industry and listening to their customers to discern what their needs are, then acting on it are all part of the package. For instance, their company-owned freight delivery system, PTX, was developed to help keep shipping costs down, and some customers save approximately half of what they would have paid if shipped through other LTL services.
"Plyco is based on relationships," Granitz said. "We want people to work with long-term. We want them to vet us and we want customers to do the same to make sure it is a good fit; once they become customers, we'll take care of them and give the best service we can."
It's Family
"Garry Matz is the owner and for him, the company is his extended family," Granitz said. Granitz went on to explain that everything is measured according to what's good for employees and the company. Employees are highly valued for what they bring.
"The culture is very participatory," Granitz continued. "Everyone wears multiple hats, and when someone needs something done, whoever has the time, ability and desire jumps in and accomplishes it."
The company is welcoming and open and people who go to work there get the sense of family right away because of the way employees care. The customer service group is made up of 8 people and 5 with many years of tenure. According to Granitz, they take things personally because they get to know their customers personally. They work hard to make that quick turn-around time happen. The overriding theme in the group is that you do everything that you can to make things work out for customers.
Product And Service Area
Plyco's product focus is in doors, aluminum windows, ventilation, and peripheral products. It has grown to include horse stall systems, reflective insulation, fasteners and closures for the agricultural, commercial, industrial, and residential markets with a focus on post-frame construction.
Geographically the company's products are strong throughout the country, basically wherever post frame buildings are built. In fact, their customers cover almost all fifty states, though they are not strong in the deep, south where metal buildings dominate over post-frame. However, they have plans in that direction.
Speedy Delivery
The industry has been through some challenging times lately, and Plyco was not immune. Labor shortages and supply chain issues made it difficult to conduct business as usual. Companies had to make some hard decisions. Some companies offered their customers fewer choices and/or dropped custom orders to make it through and some experienced extended lead times of from twelve weeks to even a year. Plyco, however, recently managed to expand production lines to maintain productivity and capacity and now keep three week lead times on many of their products. It's a testament to their "everyone jumps in to make it happen" mentality.
With all of this experience under their belt, Plyco is ready to take on new challenges.
New Products On the Horizon!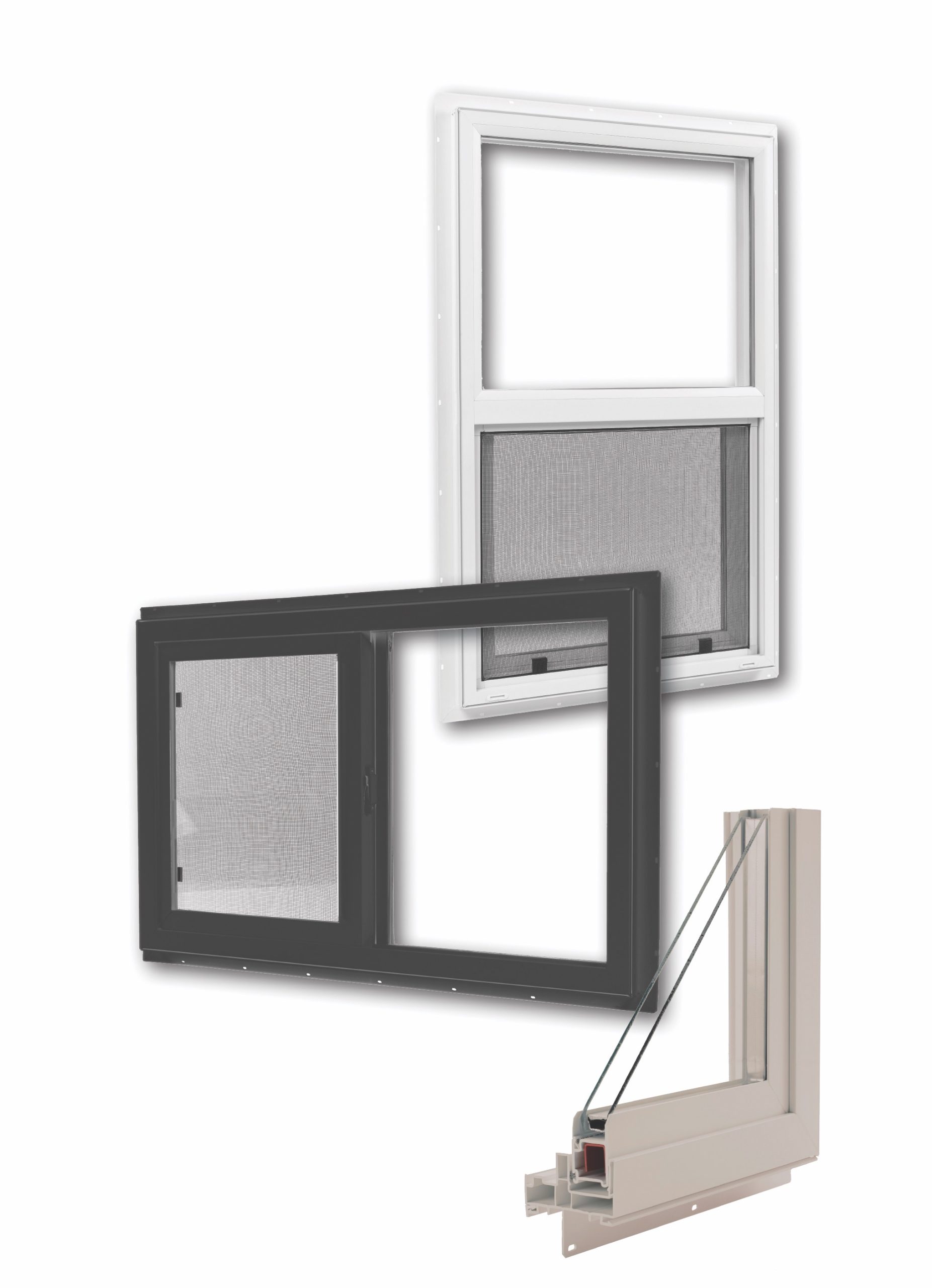 The company has a lot to offer the industry; they have grown along with the post-frame industry and now they are innovating to bring mature products to a matured industry.
Their new window line will be launching early in the new year: Victory Vinyl Windows. These windows go against the grain of historical vinyl windows which was typically a lower quality bracket, Granitz said. Victory windows are a better quality, high-value window for residential and commercial use. Extensive, German engineering behind this product makes it a high-end looking window with ease of installation and greater weathering endurance.
Traditionally, the company has only offered the Triumph aluminum line for post-frame construction. The upcoming line, victory vinyl, will give customers another quality choice window.
The Plyco Pro Series of heavy-duty door systems will be introduced later in 2023, possibly the second quarter, delivering durable options for the commercial metal building industry. These doors feature sturdy 20 gauge metal in a variety of frame types. Polyurethane injected cores provide greater insulation and greater corrosion resistant properties, in addition to using pre-painted steel for better paint properties than traditional colored primer.
With a winning business philosophy of listening to customers and molding their service to their needs, this company's innovations are sure to lead to greater success and growth for builders, contractors, and themselves. RB