At MWI Components we offer specialized metal products for customers in the rural building and post-frame building industry. We are honored to receive our 20th consecutive Gold Key of Excellence, because it affirms we have upheld our values – quick delivery, excellent service, and providing innovative products that make building on the job-site easier.
Since 1985, we have manufactured cupolas. We offer a variety of sizes including: 24×24, 36×36, 48×48, 66×66-inch square cupolas, as well as 48 and 84-inch octagon cupolas. Another one of our original products, the Ridg-Vent®, comes in six different styles, with wider flange options available. Soffit is also available at MWI in either steel or aluminum with four different trim profiles. We provide pre-painted steel products in over 100 colors, and we can match almost any metal building color available. This variety of rooftop products are designed to help our customers deliver the exact buildings their clients envision.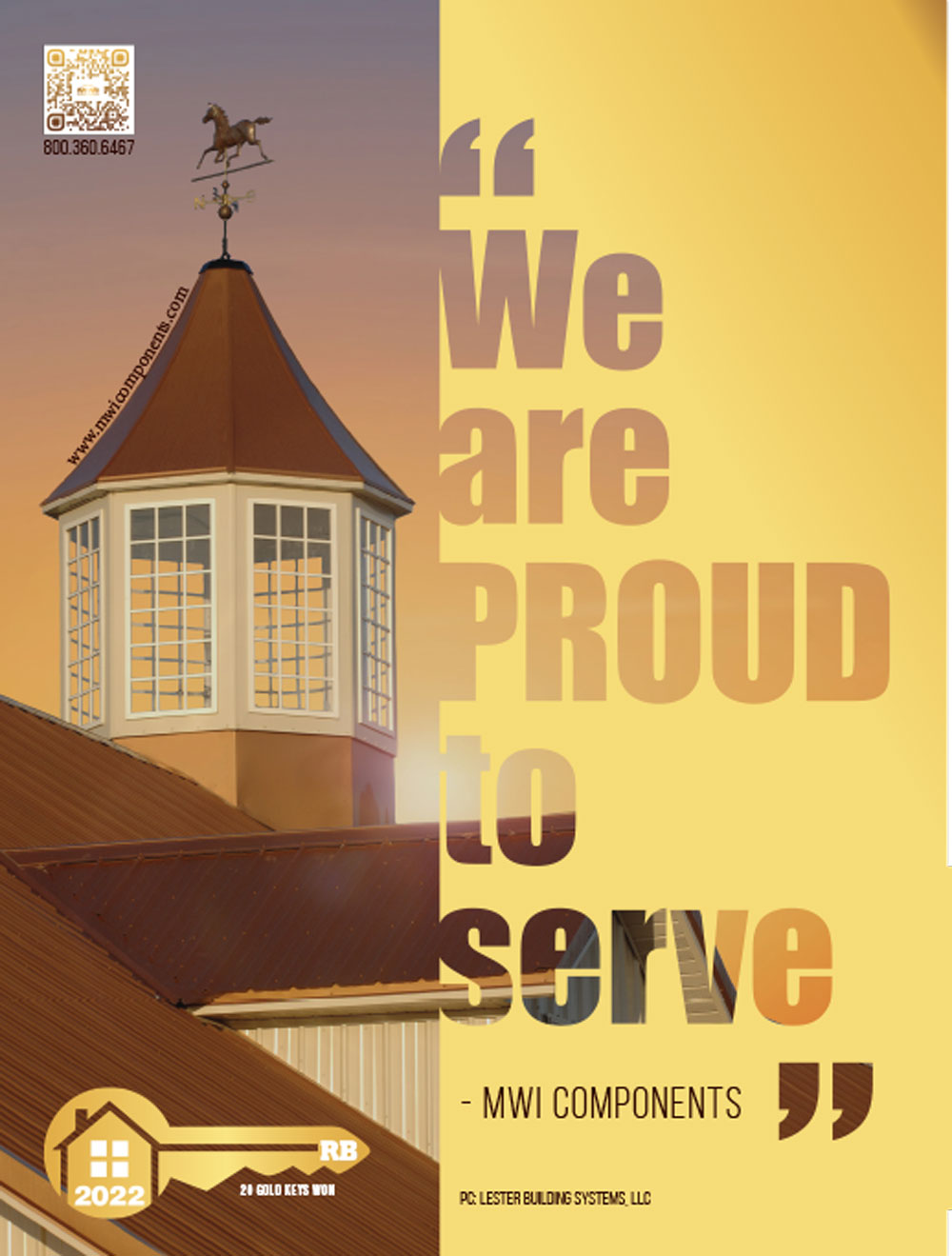 We take pride as a leading manufacturer of equine accessories. With horse stalls, Dutch Doors and Sliding Doors, we help builders achieve the perfect balance between aesthetic and functionality. With an in-house powder coat paint line offering over 50 unique colors, customers no longer have to settle for white doors or black stalls. Instead, they can find the exact color combination to fit their needs. We have also recently added the Vault Latch® horse stall latch to our product line. With a simple grill bar pull system, this latch is sleeker than ever. Plus, the talon-like latch is located at the top of the stall, so horse play is minimized!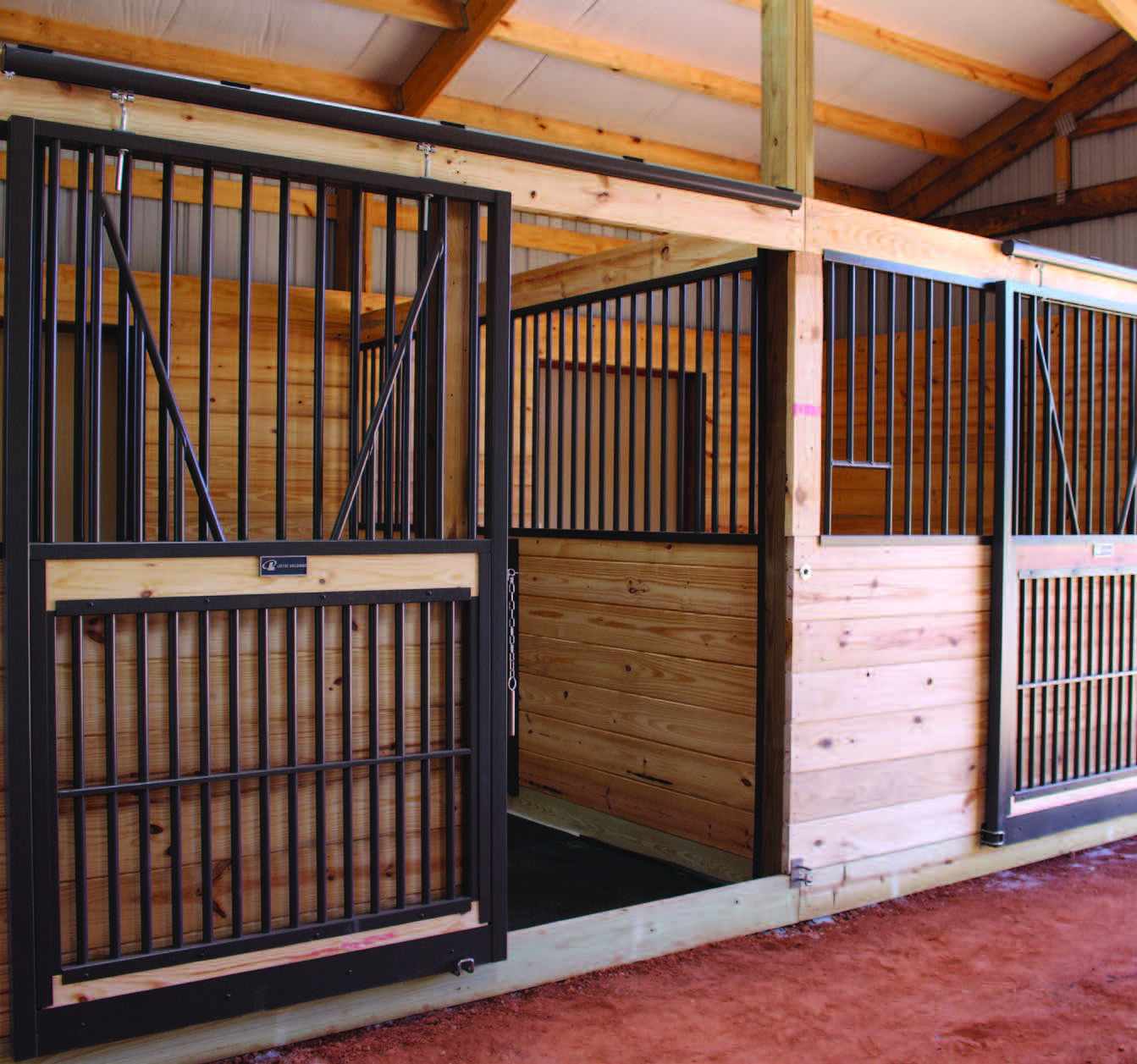 We also manufacture a complete line of American-made round and square track hardware for all industrial, post frame, farm & commercial buildings. We are proud to offer the Sabre Latch®, an exterior lockable, polished, stainless steel handle latch for 3.5" split or sliding doors; the Sabre Slim, an exterior-lockable, polished, chrome-plated handle latch for 1.5" split or sliding doors; and the Arcadian Slim – similar to the Sabre Slim; however, this latch is custom-made to fit MWI's Arcadian Sliding Doors. For those seeking a heavy-duty, jamb latch for 3.5" sliding doors, the Raptor Latch® is perfect. This is the strongest latch available at MWI Components, and it comes fully assembled with a locating feature for quick installation. The two adjustable rods wrap around the girt bracket assembly for the ultimate, tight-holding grip!
We appreciate our customers' support, and we are proud to serve the rural building and post frame industry.