By Rural Builder Staff
Fasco Rebranded as BECK America
BECK has changed. From the first collated staple, to the invention of SCRAIL, the nail and screw combination fastener, or LIGNOLOC, the first collated nail made of wood – the company from Austria now has a new umbrella brand and brand design.
"Our business has undergone a significant transformation in the past few years. Against the backdrop of digitization and the dynamics of continuously changing markets and customer expectations, we recognized that our company needed to modernize its brand strategy in order to remain up to date," announced Christian Beck, General Manager and CEO of BECK, at the launch of the new corporate brand identity on September 16.
The umbrella brand name is changed from BECK Fastener Group to BECK.
As part of the new brand identity, BECK also decided to streamline the brand architecture. They reduced the number of brands and established a consistent brand family with a clear new brand structure (as seen in the graphic). In this context, FASCO America was renamed BECK America. BECK America now clearly appears as a BECK company that not only sells FASCO tools but also the whole BECK product brand range.
Through an exhaustive 20-month effort the new BECK brand was born. During this process, the company was encouraged to represent its competencies clearly, to simplify communication and to improve the customer experience.
"The main idea behind all these steps: to pull all of our strengths and to appeal to the customer by simplifying the way we approach the market," Beck said. "We're proud of the work that we do here at BECK and we are looking forward to further strengthening and expanding the cooperation with our business partners through our brand."
The transition will take place gradually over a period of one year as the migration rolls out in a step-by-step migration process.
BECK is a family company founded in 1904. For more than 110 years, BECK has been one of the world's leading manufacturers of innovative fastening solutions. BECK is now a globally active, family-owned company with sites in Austria, Germany, Italy, Poland, and the USA.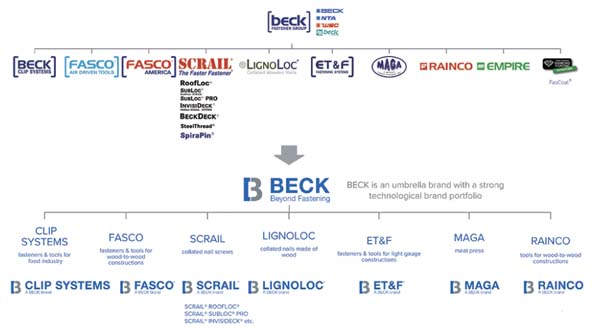 Plyco names Grantiz as National Sales & Marketing Director
Plyco Corporation has named Tom Granitz as its new national sales and marketing director. Since 1989, Granitz has worked in various positions with Dominion Building Products, EXPI-Door and most recently, as general manager for Diamond Door Products at the Elkhart, Indiana, manufacturing facility.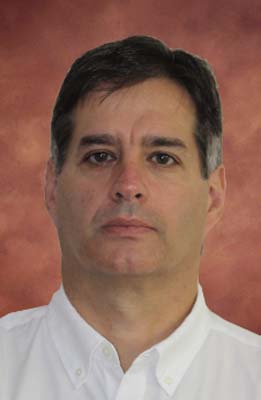 Makita Honored for Battery Recycling Program
Makita U.S.A., Inc. has been recognized for outstanding battery recycling efforts with the Call2Recycle 2018 Leader in Sustainability Award. Call2Recycle is the country's first and largest consumer battery recycling program.
Makita's engagement contributed to the diversion of 7.2 million pounds of batteries from U.S. landfills through the Call2Recycle program in 2018.
Makita was one of the first power tool manufacturers to join Call2Recycle in the mid-1990's and has worked with Call2Recycle to develop new ways to collect, package, and ship used batteries at the end of their life cycle to recycling centers. Each Makita lithium-ion battery carries the Call2Recycle Battery Seal, which includes a toll-free phone number to locate a battery collection site.
For more information, visit
www.call2recycle.org.