By Jamie Lindau, Tracte Buildings
One of the topics frequently discussed by new self storage developers is unit mix. And for good reason – building the right units can be the difference between renting up a good pace at full price vs renting up slowly and discounting. 
Your exact unit mix and layout will be influenced in part by the layout of your property, and how the buildings will fit. But even before you start worrying about how the buildings fit on the land, you should be investigating the neighborhood to determine what kind of storage is most likely to succeed.
Start with the competition
Secret shop your competitors and evaluate their pricing. Are there unit sizes that they do not have available? You might want to go heavier on that size. Do they ever discount specific sizes? They might have too many of those. It's common to see established storage businesses add buildings over the years — pay close attention to what they are adding, because that will tell you what rents well for them.
Renters or Homeowners?
Customers tend to rent from the nearest facility, so locating land close to residential development is important. The type of residential development can help guide in unit size. Apartment residents tend to rent a smaller average unit size – commonly in the 5-by-10 to 10-by-15 range. Homeowners in the moving process will need larger units. They may rent a mid-size unit to begin staging their home, they move up to a larger or second unit. A homeowner moving a typical suburban four bedroom house can easily fill a 10-by-30, plus another unit.
Do they have toys?
Some of your clients will be storing their power sports equipment: motorcycles, boats, jet skis, ATVs. Consider what type of activities are popular in your area, and plan to have units appropriate for them. When looking at storage for these items, think about the trailer too. In my area, 17- to 19-foot fishing and ski boats are popular. But don't be fooled into thinking that a 17-foot boat fits in a 20-foot unit. You need to factor in the motor hanging off the back and the hitch sticking out on the front of the trailer, as well as the width of the trailer wheels. Including some 12-foot wide units in areas with wider driveways can create some highly desirable units. In my area, boat owners would like 12-by-25 units with space to back them in.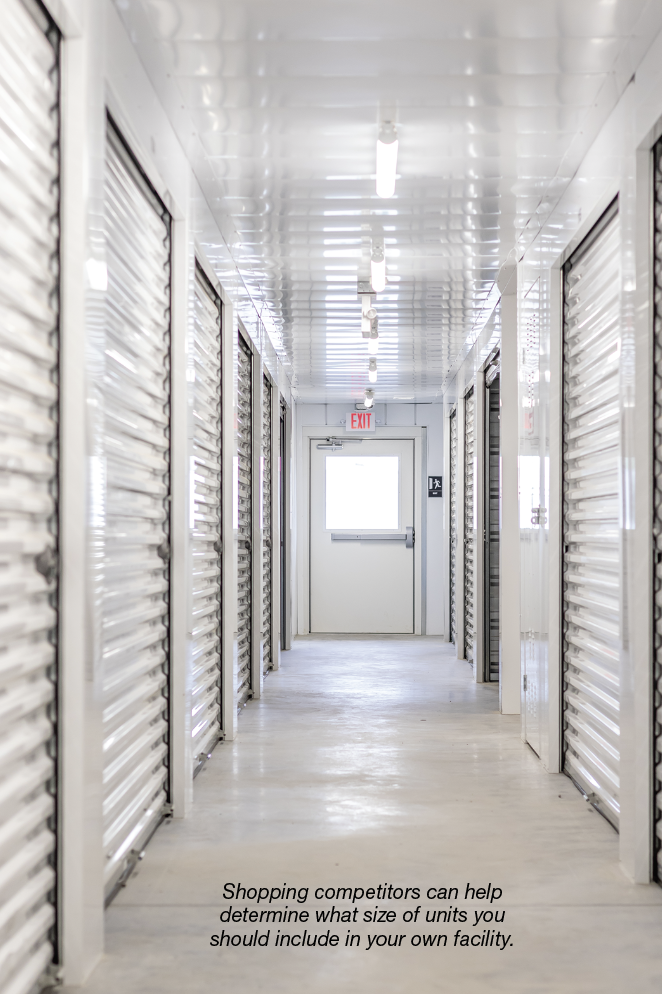 Extra large units are increasingly in demand for campers and RVs, but you'll need to carefully evaluate the space required (the large units plus wide driveways) versus the rental income. Larger units tend to offer you a lower income per square foot. Angled parking or building designs can help reduce the land consumption, but in general its best to build smaller units if demand is there.
When considering whether or not to add boat and RV storage, observe if the local neighborhoods allow outdoor storage at residences. If homeowners are prohibited from parking the boats and RVs outside at home, you will have increased demand at your facility.
Over time you'll notice patterns in vehicle and boat storage – classic car owners (especially in the North) are likely to store their hobby cars in a self-storage unit during the winter, even though they might otherwise keep it in their garage at home. Why? Because they want to put their daily driver in the garage once the snow starts flying.
Providing electricity in units aimed at automobile storage can help justify higher rental income and attract a higher end client, however it does increase the risk for fire or attempts to live in a storage unit.
Do they have basements?
Regions without basements tend to have a greater need for storage. Areas with limited garage space also support increased long-term storage demand, compared to neighborhoods with three-car garages.
What is the typical customer income?
Higher income customers are more likely to be willing to pay for climate controlled storage. Additionally, they are more likely to expect a higher level of service – great lighting, higher end curb appeal, and other amenities.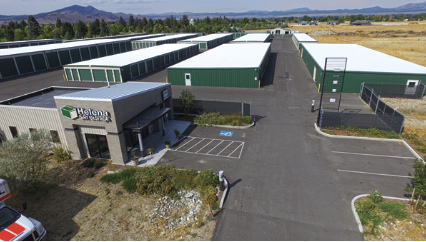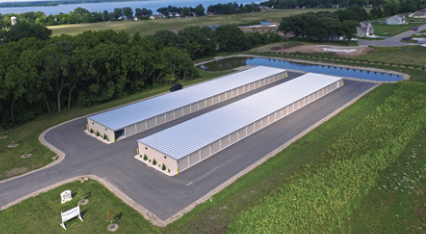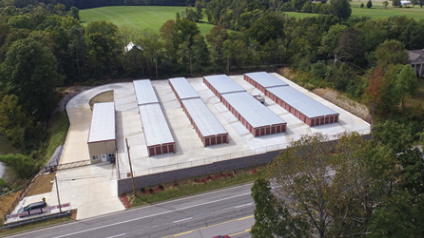 Is there a college nearby?
Students frequently rent smaller units. Additionally, younger renters are more likely to rent or reserve online. Once at your property, these renters are more likely to embrace technology in the form of a rental kiosk. On the negative side, student renters are typically seasonal renters with higher unit turnover.
How is the weather?
In humid climates, climate controlled storage continues to increase in popularity. It offers customers better protection from mold and mildew and offers you as a developer better land coverage (assuming you build wider buildings) and return on your investment. In some areas it has become quite common, while in others there is an opportunity to be one of the first to market with this type of storage.
Are you building interior or exterior access units?
If you project is a conversion or new climate controlled building, the unit mix can skew smaller, giving you more flexibility. At a traditional drive up site, you need some large units – for example, for a customer who needs to store a car or boat. But for interior units, everything needs to fit through the hallway. If a client needs 300 square feet of storage, it doesn't really matter if you rent him or her a 10-by-30 or two 10-by-15 units. Interior access projects rarely have units larger than 10-by-20.
Considering all the above, you'll be ready to proceed with your exact property layout once you've located the right parcel, balancing your anticipated unit mix with the mix that maximizes rental space on the property. If the project can be built in phases, that will give you the opportunity to adjust your mix as you grow.
Many new storage developers are interested in the idea of adjusting the wall between back to back units – for example you could change back-to-back 10-by-20 units into back-to-back 10-by-10 and 10-by-30 units. Or remove the wall entirely for a drive-through unit. While this certainly is one option for changing a unit mix, the easier solution is to adjust rates to encourage clients to rent your available units more evenly. This doesn't need to mean discounting: You could make your 10-by-20 units look more attractive by raising the rates on your 10-by-15 and 10-by-25 units.  RB