Treated lumber prices skyrocketed this past year as inventories hit rock bottom. The result is shell-shocked project budgets. According to the National Association of Home Builders, lumber costs have spiked almost 250% since April 2020, increasing the cost of building an average single-family home by almost $36,000.
At the same time, demand for new-home construction remains high, up 37% year over year in March, MarketWatch reports. Builders and consumers alike are looking for answers to the treated lumber supply challenges that are causing nationwide post frame project delays. The good news is post frame construction has been shifting away from burying treated lumber columns in the ground in favor of a more permanent foundation solution: concrete.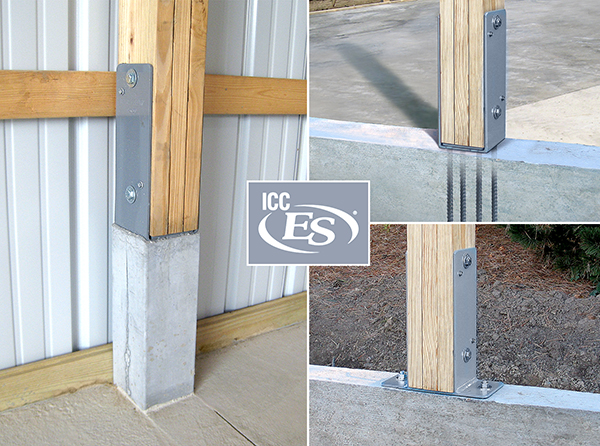 Perma-Column® precast concrete columns, Sturdi-Wall® anchor brackets and Sturdi-Wall® Plus anchor brackets combine the versatility of post frame with the durability of concrete. Using familiar building methods, Perma-Column foundation systems eliminate the need for treated lumber columns.
Adding further value, the entire family of Perma-Column products is certified by the International Code Council Evaluation Service (ICC-ES) to meet the International Building Code® (IBC) and the International Residential Code® (IRC). That means quicker project permits and approvals.
Treated lumber is mistreating you. Treat yourself, your post frame projects and your customers better with Perma-Column permanent foundation solutions that are readily available at more than 2,000 U.S. lumberyards and home centers.
Guaranteed to last generations, Perma-Column offers permanent solutions to the treated lumber problem. Get your projects back on track. Build better. Build stronger. Build to last.
www.permacolumn.com | 800-622-7190