Richland Laminated Columns was founded in 2005 by manufacturing superior laminated columns and partnering with industry leaders and innovators, therefore we have built ourselves into "Your One Stop Pole Shop."
For over 15 years we've been making Nail-Lam poles, and in 2019 we added an ALL GLUE Glulam pole. Now you have the option of a Nail-Lam or Glu-Lam from Richland.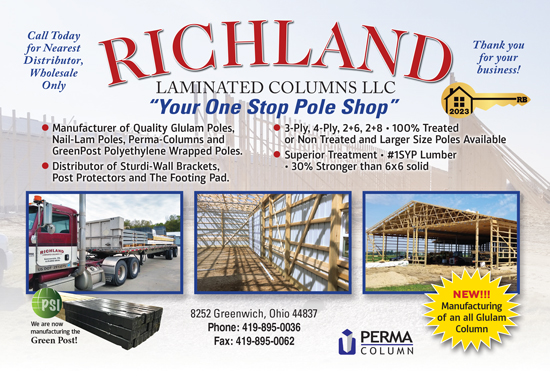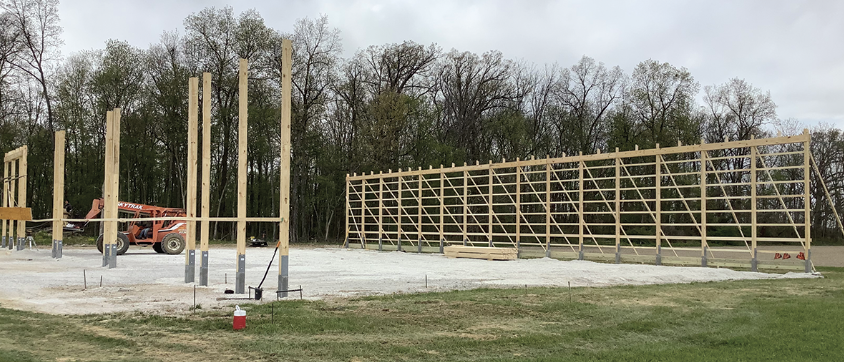 Richland also manufactures Perma-Columns and the Green Post and offers distribution on the Sturdi Wall Brackets and Post Protectors, Footing Pads and Concrete Prefab Post Pads … Whichever way you want to build your building and whatever foundation system you want to use, Richland will provide you with what you need to build a lifetime building.
We at Richland would like to take this opportunity to say "Thank You" to all our customers for your continued loyalty and support, and we look forward to a great 2023!! God Bless you all and stay safe!! RB