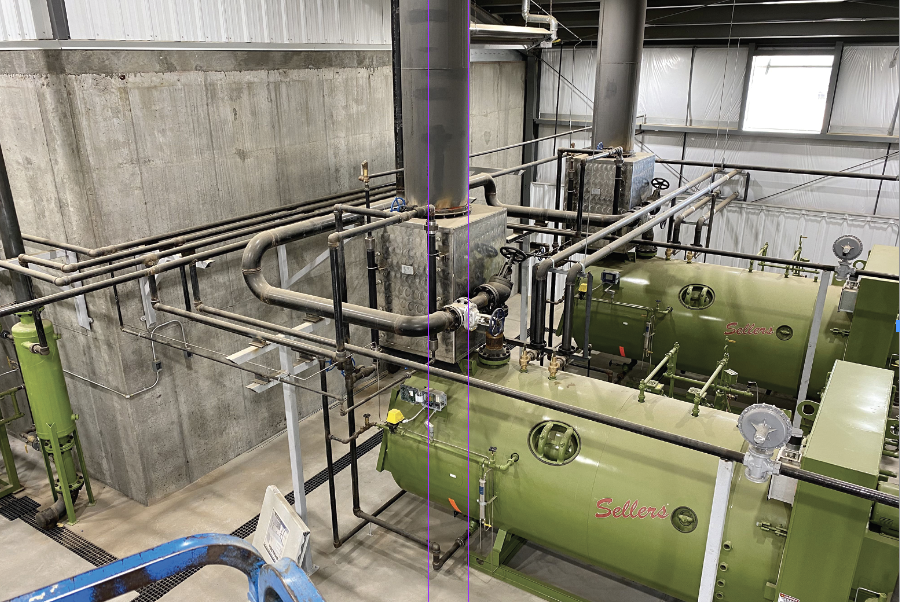 SG Milling, in partnership with Settje Agri-Services, built this turnkey steam flaking mill for a large feedlot near Sterling, Colorado.
This facility features an R&R steam chest and flaking mill capable of 30 tons per hour, Sellers boilers, Chief Agri grain handling systems, and a Chief Building.
The building and layout were designed for expansion and can handle an additional boiler, steam chest, and mill. The architect and engineer was Mike Grant of SG Milling, which designs, builds, and services livestock feed centers.
The Chief Bin model is a CB 12-10 with a peak load capacity of 34,556 BU. There are two Chief Hopper Tanks (Model CHT 6-6) totaling just under 12,000 BU capacity. The Chief Agri material handling units work at up to 8,000 BPH, and Chief supplied catwalks, towers, etc.
The tallest building is 72 feet high to house the flaker steam chest. The other buildings hold a boiler house, MCC (motor control center), and grain receiving house. There are 5,700 square feet of buildings and construction took seven months.
location:
Sterling, Colorado
size:
72-foot eave height to house flaker steam chest. 5,700 square feet total of buildings.
building manufacturer:
builder:
SG Milling & Settje Agri-Services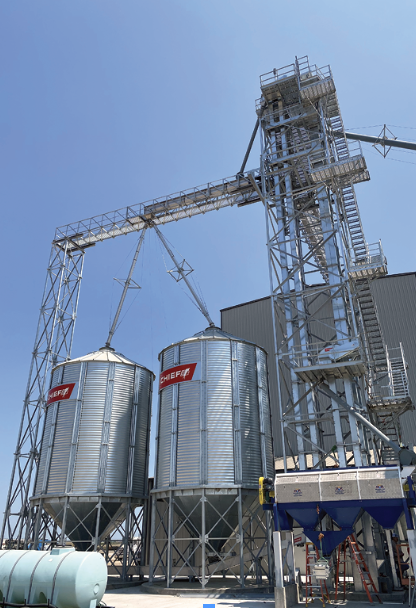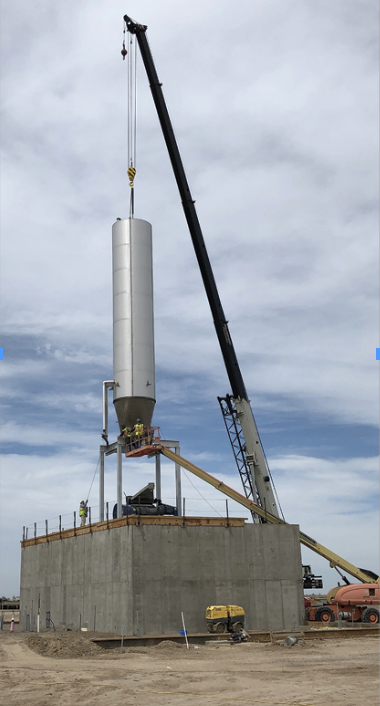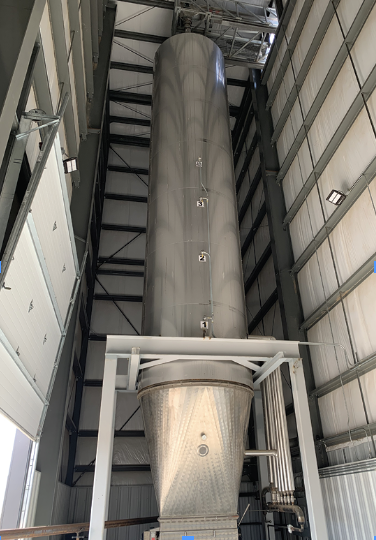 erector:
Maverick
architect/engineer:
Mike Grant, SG Milling
overhead doors:
Raynor Garage Doors
grain bins:
steam chest & grain cleaner:
R&R Machine Works
boilers:
Sellers Manufacturing