For decades, builders have known there was a potential market for post-frame residential, yet the trend was slow to evolve. Now, the wait appears to be over, with demand rising in recent years.
Joe Kormanik, K-Construction Inc., Alta Vista, Kansas, and Justin Sobaski, Eastern Iowa Building, Inc., Fairfax, Iowa, are two Lester builders who have both seen the momentum building in their areas for the past five years. 
Kormanik and his wife Carla conduct their business in a 70-mile radius that includes four major cities with populations of 30,000-100,000. Joe said he is seeing the trend for residential post frame particularly in the more rural areas. "So far this year, we're on about seven complete homes," he said during a recent interview.
Most of his clients are selling a home in the city and moving to three or four acres in the country. They aren't necessarily looking for post frame.
"I don't think a lot of people realize it's post frame," Kormanik said. "They're just looking for alternative housing and [post frame] is the way we build."
Selling Folks On Post-Frame Building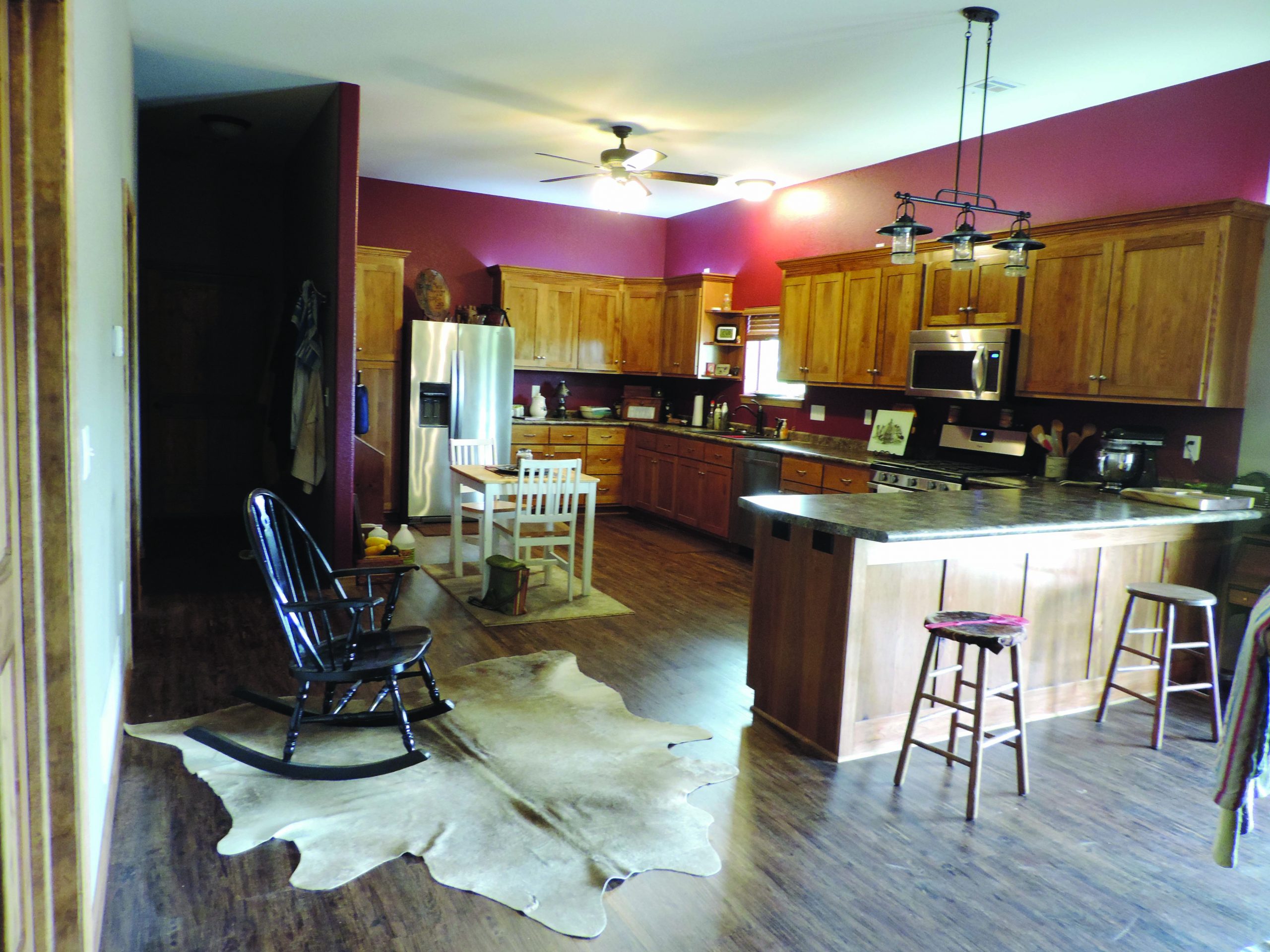 Being able to point people to several post-frame homes in his area is a good selling point if there is any doubt. "Some people will say, 'well, my wife would never live in a barn,' but after they see what they are, then they say, 'yea, that's a good idea,'" Kormanik said.
Combining housing with an attached hobby shop, storage garage, or even equestrian stables are part of the trend.
"Right now under construction we have about an 1,800-square-foot house with an 1,800-square-foot shop," Kormanik said. "The shop area is for parking, but there is also a larger space for the owner to 'tool around in.'"
Although the Upper Midwest is more accustomed to homes with basements, the aging baby-boomer market seems to be turning that tide. "There's no question that we're all getting older, so being on one level is more desirable," he said. Built-in safe rooms for storm shelters have eliminated some of the severe-weather concerns.
By its nature, post frame is already ideally suited for a less-mobile customer with the ability to have everything on one floor. Handicap-accessible doors and no steps are part of post-frame's basic DNA.
The low maintenance of metal is another key selling point for older buyers who are weary of painting and re-roofing.
The evolution of stained concrete floors that can take on the realistic look of wood, granite or whatever, but with less maintenance, also has generated appeal for slab foundations.
K-Construction offers a complete turnkey project, helping to eliminate many of the hassles of building a home. A banker friend helps with lending. "It doesn't seem like money flows as free as it used to, so you need an outlet so you can handle all of that," Kormanik said in relation to financing options.
A Growing Segment of the Business
Currently 35% to 40% of K-Construction's work is residential, and a growing segment of the family business. "I like to call it my pipeline," he said, "but for instance, it might be 6 to 12 months before a house is ready to go so we keep a lot of options ready. And it seems like within that time frame we have someone else calling wanting one. It's been pretty good for us."
Justin Sobaski and his brother Zach from Eastern Iowa Building Inc. (EIB), Fairfax, Iowa, have also been able to cash in on the residential post frame rise in the last five years. EIB's service area is a 90 mile radius of Cedar Rapids, Iowa. There the demand is both for full-time residences and vacation homes. "We probably do about five a year," he said, adding: "Ten years ago, we might do one every couple years."
He said his clients know what post frame is and are specifically looking in that direction when they come to EIB. "People coming to us, looking for residential building, understand how it works. They know they want a post-frame home," he said. He has also found that the overriding appeal is the cost savings.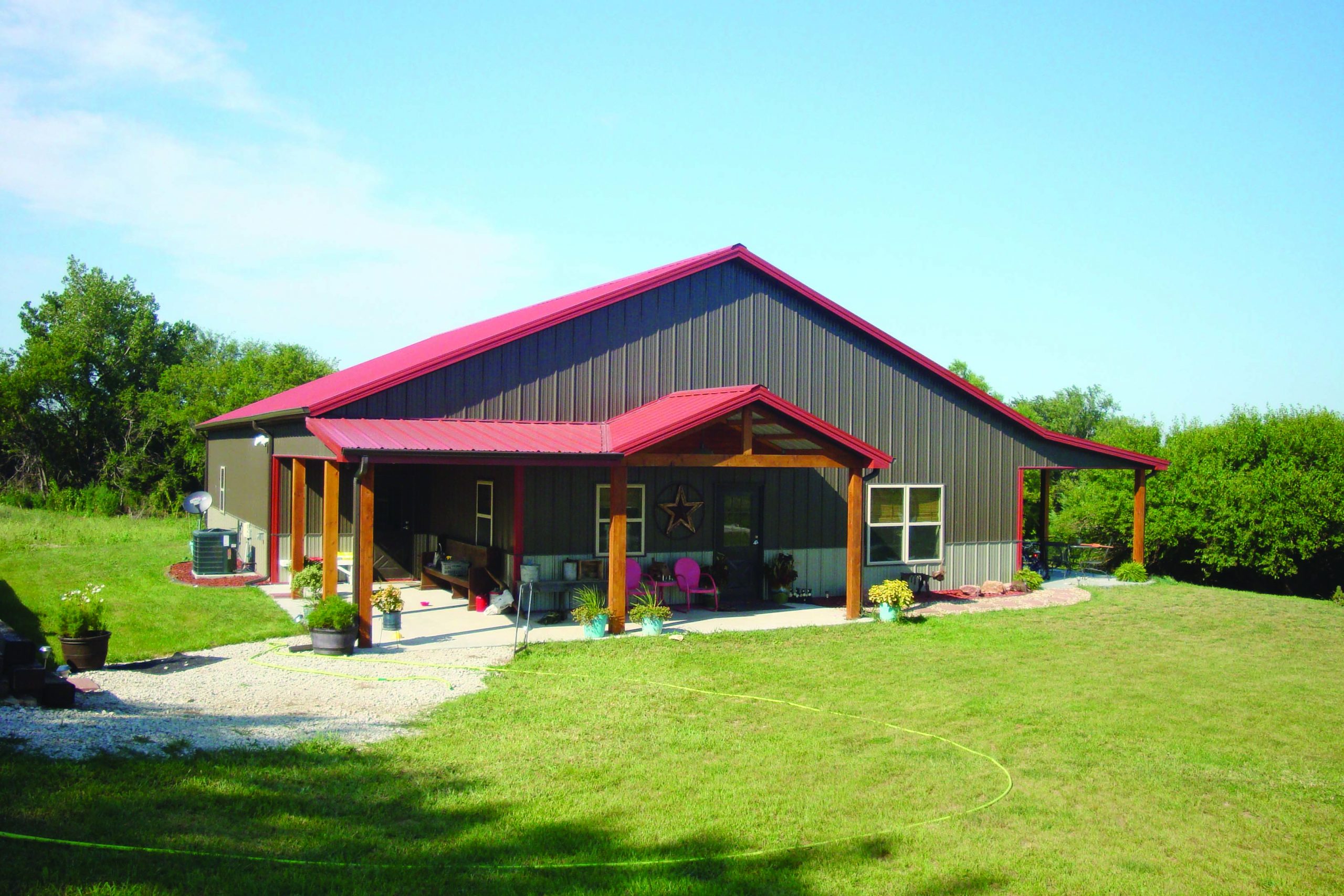 Stand-Alone Or Several Buildings In One
EIB's residential customers generally fall into two different camps: those who prefer a more conventional standalone home with an attached garage, and those who start with a larger building into which a home and garage, shop and/or storage area are all incorporated: "Let's say an 80 x 100 foot building that's a shop with living quarters built in the front of the building, within that same 80 x 100 footprint," Sobaski explains of the latter option.
The standalone can be more expensive, "depending on the complexity of the building, and if there's dormers or small buildings tying together," he said. Not surprisingly then, one large building with designated sections, tends to be more cost effective and typical of his clientele.
Sobaski sees this trend as one particularly concentrated in the rural areas and smaller towns of his area. "A lot of people are attracted to the easy maintenance of the metal siding and metal roofing," he said, "and the warranty these steel panels have on them now, as well as the paint technologies, they look good for a long time and are relatively maintenance free."
Both Sobaski and Kormanick are fielding more requests for concealed fastener roofs, as opposed to exposed fastener systems, "so all the fasteners are hidden and concealed from the elements," Sobaski said.
Bottom line, however, why is post frame becoming more popular now? Sobaski thinks he knows the answer. "The design capabilities of post-frame buildings in general has increased in the past 10 years," he said. "Not too long ago, 15 years ago, you didn't see a lot of post-frame buildings with porches and dormers, and buildings annexed together. As the design flexibility has evolved it has opened more doors. People are seeing these buildings and saying, 'oh that looks nice.'" RB