#1. ColorGard
by S-5!

Rooftop avalanches cause hundreds of millions of dollars in property damage, personal injury and fatalities each year, creating potential liability for building owners and contractors. S-5! has mastered the art and science of mitigating this hazard since 1992 with a variety of fully engineered snow guard systems.
S-5!'s ColorGard® with VersaBracket™ 47 is the ultimate snow guard solution for trapezoidal rib, exposed-fastened metal roofs and is the only system on the market designed and engineered on a site-specific basis. ColorGard provides the safety and serviceability you need while complementing the look of your roof, with a clean appearance and perfect color and finish-matching, all designed to last the life of the roof. Extensively tested for load-to-failure results, S-5! ColorGard includes an industry-leading, lifetime product warranty. Visit www.s-5.com for more information.
---
#2. 138T and 238T symmetrical standing seam panels
by McElroy Metal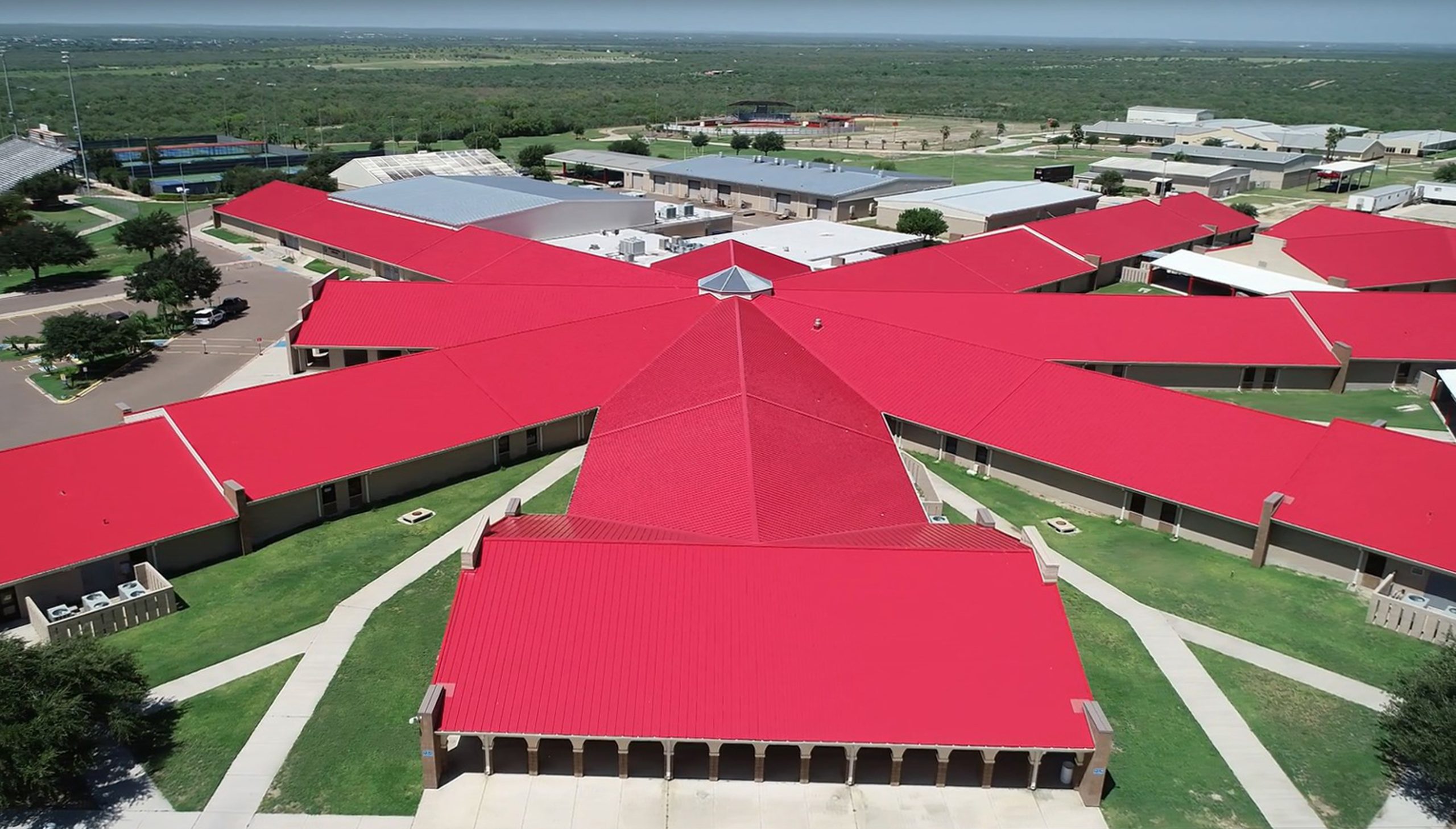 Chosen by the readers of Metal Roofing Magazine as a Top 10 Product in 2021, McElroy Metal's 138T and 238T symmetrical standing seam panels have changed the way the industry recovers old failing roofing. The 138T provides a long-term and economical solution for commercial building owners and homeowners in need of a new roof as it installs directly over existing shingles. The patented clips create an energy saving above sheathing ventilation (ASV) airspace between the existing roof and the new 138T roof. The 238T standing seam roofing system is setting a new standard for performance in a metal over metal recover with ease of installation, outstanding wind uplift and strength characteristics, individual panel replacement capability and jobsite roll forming for long length panels.
Since 1963, McElroy Metal has served the construction industry with quality products and excellent customer service. The family-owned components manufacturer is headquartered in Bossier City, La., and has 13 manufacturing facilities across the United States. Quality, service and performance have been the cornerstones of McElroy Metal's business philosophy and have contributed to the success of the company through the years. As a preferred service provider, these values will continue to be at the forefront of McElroy Metal's model along with a strong focus on the customer. More information can be found at www.mcelroymetal.com
---
#3. Uplift Plates
by Levi's Building Components
Stronger Than Rebar – Quicker Than Rebar – Better Than Rebar!
Uplift Plate™ is a revolutionary new product that saves post frame builders time and money, while exceeding the uplift requirements; it's the new way to anchor your post frame buildings. This state-of-the-art design securely anchors posts to concrete without requiring time-consuming drilling. These inexpensive plates are field applied with just a framing hammer, eliminating the extra tools and time associated with rebar or other uplift techniques. Simply hammer the plates onto the post and it's ready to set in the ground for the concrete pour.
In order to anchor a post properly, you need to make sure the post and the concrete are fused for life. Older techniques involve drilling holes through the post and pounding in a piece of rebar, or nailing a piece of wood to the post. Either one is only as strong as the material used to join it. Visit www.levisbuildingcomponents.com
---
WindowWrap® PSX-20 Flashing Tape
by MFM Building Products Corp.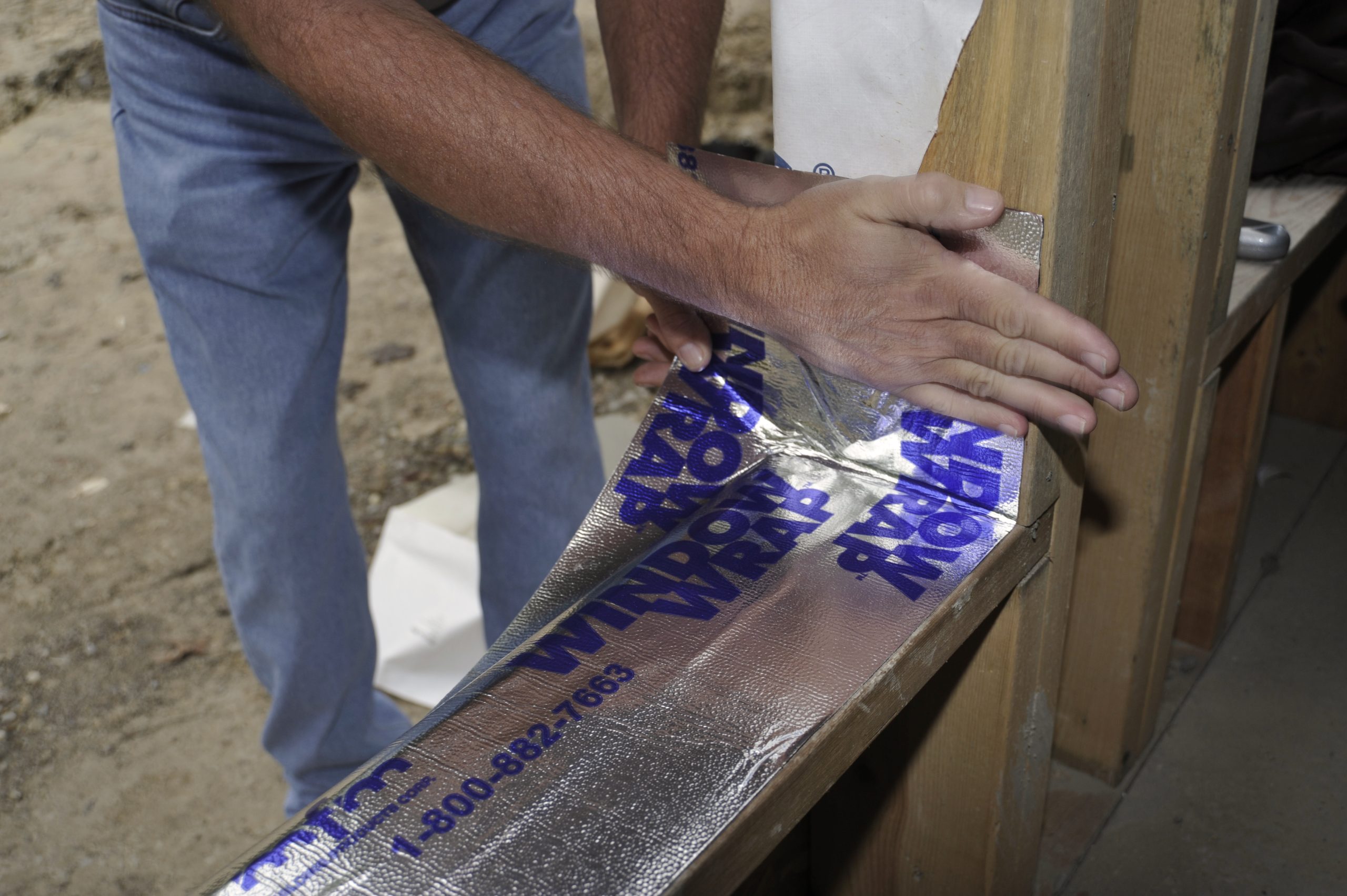 WindowWrap® PSX-20 is a self-adhering, window and door flashing tape used to prevent the infiltration of moisture, air and noise into the building structure by eliminating these critical leak points. WindowWrap® PSX-20 is constructed of a tough, aluminized polymer film coated with a specially formulated adhesive system to stand up to UV exposure until the final cladding system is installed. The silver polymer construction resists exposure to ultraviolet rays and can be exposed for 180 days. The flashing tape self-seals around fasteners to maintain a waterproof barrier against the elements. WindowWrap® PSX-20 is suitable for new construction or renovation projects, and is a proven performer to reduce expensive call backs. WindowWrap® PSX-20 is available in 3", 4", 6", 9" and 12" widths by 100' roll sizes. The 4", 6" and 9" products are also available in labeled and shrink-wrapped rolls for retail display. WindowWrap® PSX-20 meets ICC-ES AC148, AAMA 711, LA County (LARC/LABC) and State of California (CRC/CBC) standards through independent, third-party testing to ensure product quality and performance. WindowWrap® PSX-20 is manufactured in the United States and comes with a 10-year warranty. Visit www.mfmbp.com.
---
Polycarbonate Skylights
by MWI Components
The MWI Components team is overjoyed to receive the Top 10 Product Award for our polycarbonate (translucent panels)! Over the last few years, we have seen this commodity grow in popularity, and we are proud to continue to service our customers as demand holds strong.
At MWI, we strongly believe in providing products with lasting value. Products like our Polycarbonate Skylight are practical, cost efficient and ideal for a wide range of projects. Naturally daylit buildings not only create a pleasant and improved environment for livestock, but they also have significantly lower running costs and are more energy efficient than those buildings relying on artificial light sources.
Install Polycarbonate Skylights as roof lights or vertical sidelights to match the aesthetic and natural lighting objective you desire. At MWI Components, we offer a variety of lengths and colors. Choose from our clear, opal, solar grey or soft white. Because each color features a different light transmission and solar heat gain, you will be able to select the ideal environment for your next build. Plus, our 7 profiles will allow you to select the rib you desire:
• Classic AG Panel
• Heavy Duty Classic AG Panel
• Pro Panel
• Ridge Light
• CD 2000
• Commercial Grade R Panel
• Heavy Duty 1/16" R Panel
We would like to thank our MWI enthusiasts for their support as we continue producing quality products to assist builders and bring post-frame visions to life. Visit us at www.mwicomponents.com
---
Building Packages
by Chief Buildings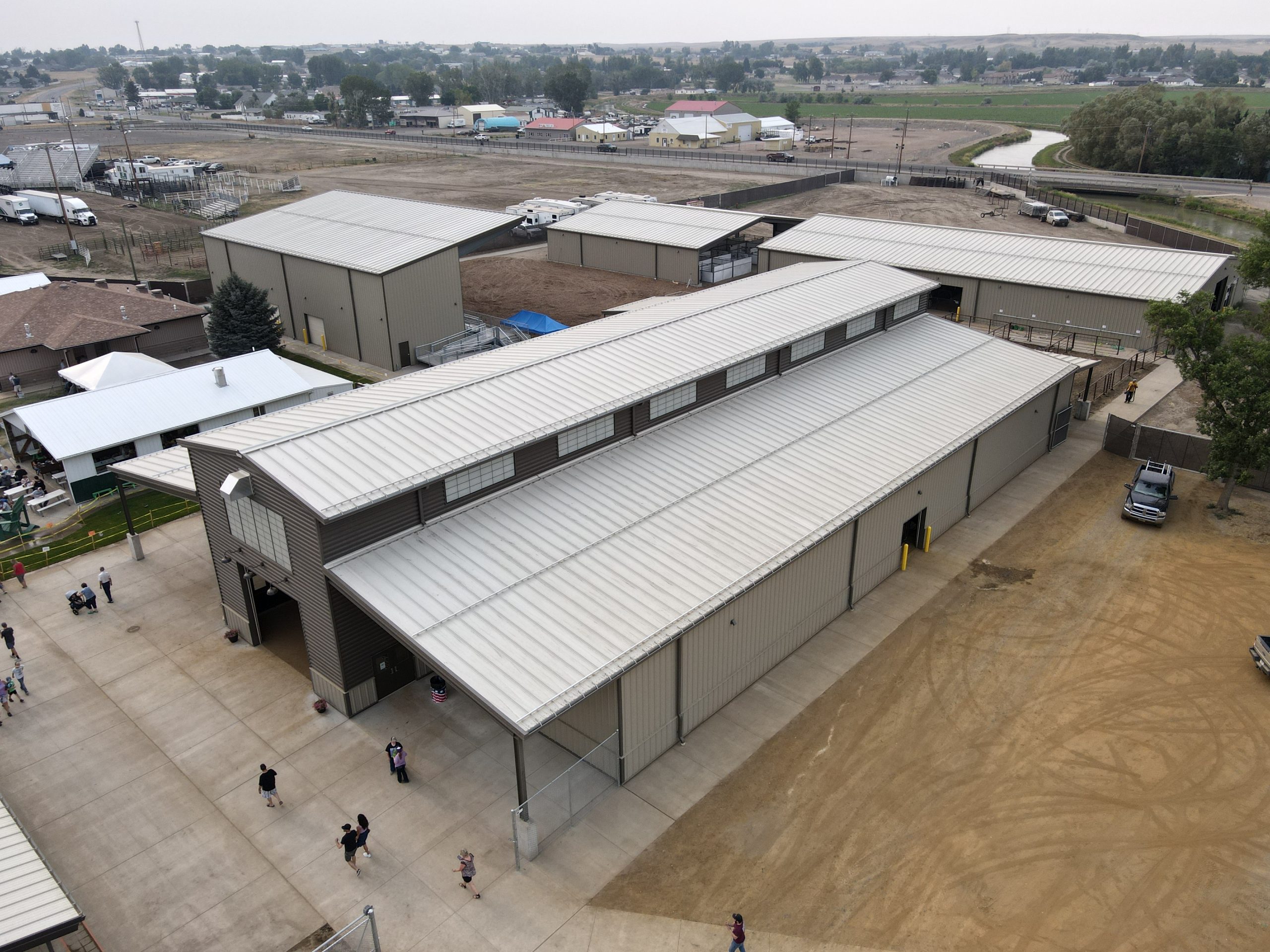 Our partners and customers choose Chief for numerous reasons, but seven stand out most prominently.
1. A Trusted partner is everything.
Our loyal customers have put their trust in us because we consistently deliver on our promises.
2. Products that have been Tested over time.
Chief has been producing high quality products and services for over 65 years.
3. A company that stays True to putting people first.
Our goal is to provide unparalleled personal attention to meeting the needs of our customers and stakeholders alike.
4. Family Owned
Chief is not steered by outside investors. Our strategic decisions protect the future of our business without compromising on our family driven values.
5. Honesty
Chief keeps our values top of mind and reflects on them to guide our decisions and actions.
6. Growth Oriented
Manufacturing is our core competency, and with an inherently entrepreneurial spirit, Chief has experienced solid, steady growth since opening our doors in 1954.
7. Diversification
The diversification of our 7 strategic business units creates balance and stability no matter the headwinds we face.
Trusted. Tested. True.
---
Cupolas
by MWI Components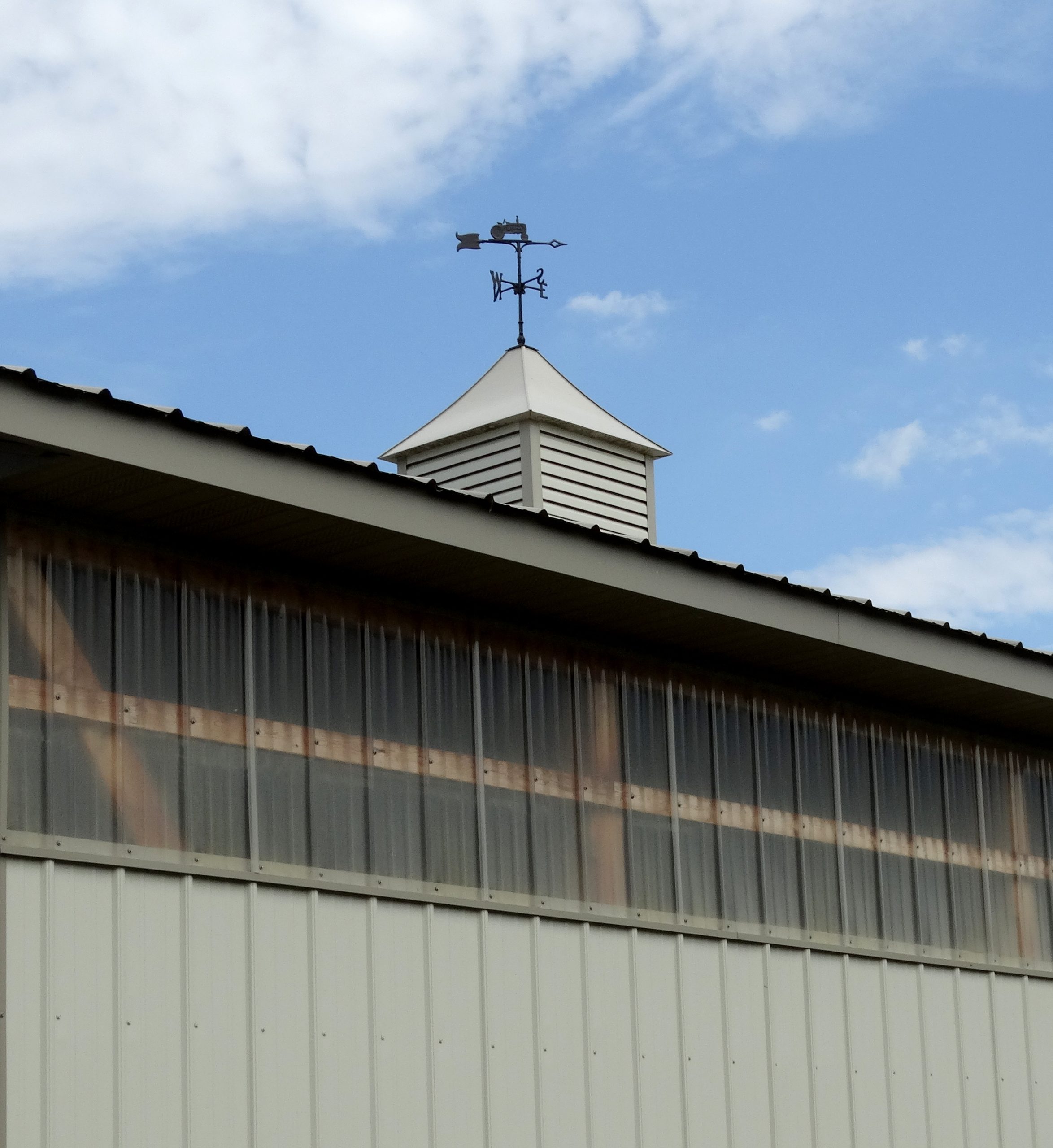 We have manufactured cupolas since 1985, so a Top 10 Product Award for these decorative elements is very special to our team. We provide a variety of sizes including: 24×24, 36×36, 48×48, 66×66-inch square cupolas, as well as 48 and 84-inch octagon cupolas. Our 24", 36" & 48" square cupolas ship knocked-down, while the 66" square, 48" octagon & 84" octagon cupolas ship assembled.
We are proud to offer MWI cupolas in over 100 standard colors plus Kynar. Aluminum or copper weathervanes are available in varying sizes and styles, as well, so you can achieve the aesthetic you desire.
If you would like to go the DIY route by building your own wooden curb, you may choose between our standard and premium flashing sets. Those looking for an upgrade will appreciate the MWI Universal Base. The Universal Base ships assembled (separate of the roof and side assembly), and it eliminates the need to build your own wooden curb onsite. This option is a huge time saver and provides a clean finish to your decorative element! You can learn more about our cupolas and other products at mwicomponents.com
We would like to thank all MWI supporters for their encouragement as we continue producing quality products to assist builders and bring post-frame visions to life.
Visit www.mwicomponents.com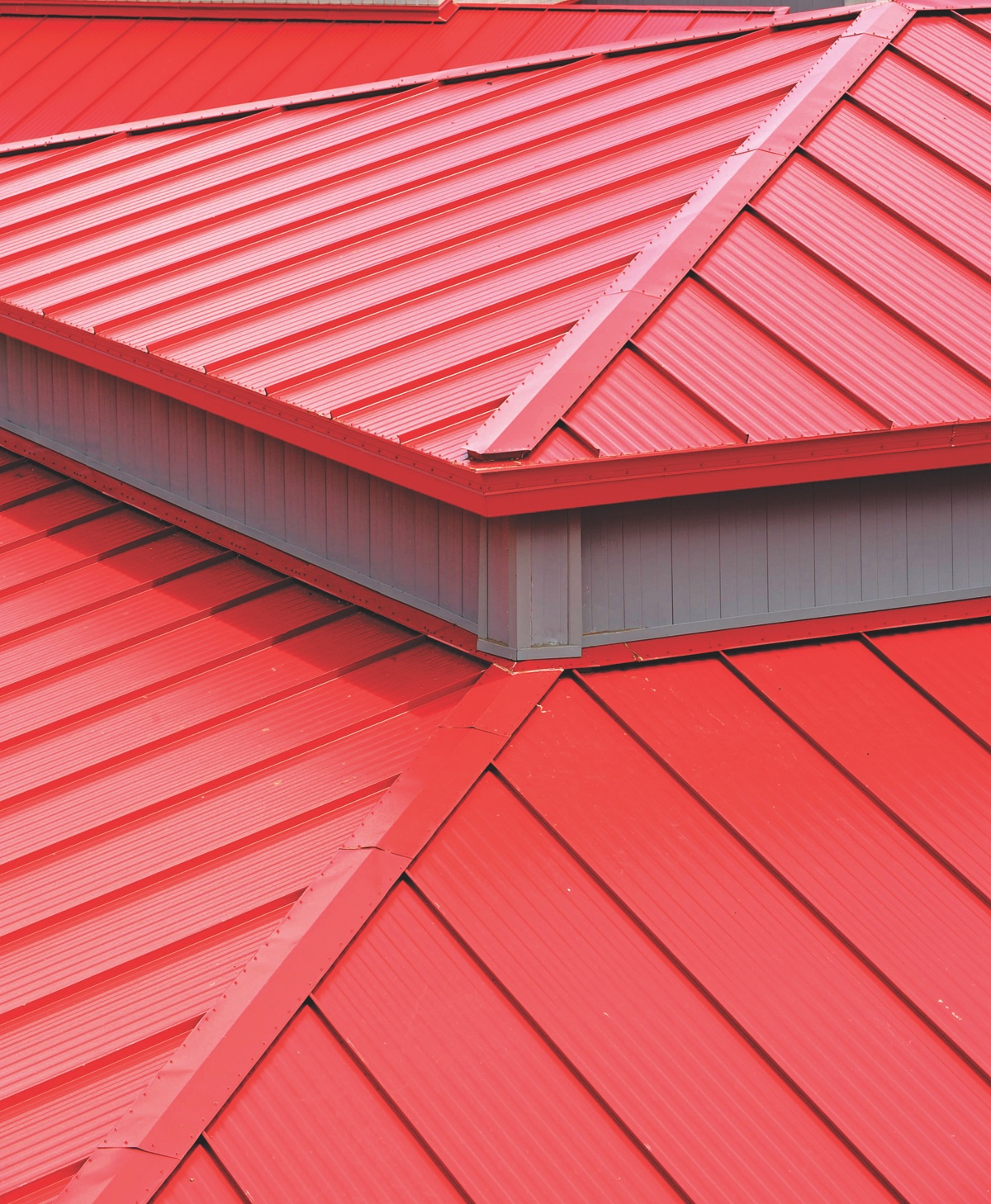 ---
Coil Coatings
by Sherwin-Williams
Sherwin-Williams Coil Coatings, formerly Valspar, offers a full range of high-performance architectural metal coatings in PVDF, SMP, and polyester formulas. Fluropon is its flagship coating, with 70% PVDF resins, offering premium protection against harmful UV rays, chalk, fade and chemical degradation. WeatherXL, the next generation enhanced silicone polyester coating, protects against weathering for years. WeatherXL Crinkle Finish coating offers a unique textured appearance. Each is extremely durable with excellent film adhesion integrity. Visit www.sherwin-williams.com
---
Doors
by MWI Components
We, MWI Components, are honored to receive the Top 10 Product Award for our doors. We believe in providing quality products to the post frame industry, and awards such as these continue to motivate us in our quest.
Doors are a leading aesthetic (and functional) feature you can add to your build; therefore, we offer several door options: Dutch Doors (& Fixed Dutch Doors), Double Dutch Doors, French Doors, Arcadian Slider Half Light & Double Buck Doors, Bale Doors and Bale Windows.
Our Dutch and Bale Doors can be ordered as one assembled piece or in kit form. We also provide the option of knocked-down or welded frame (prepped with hinges). Our color-matched hardware will aid in providing the best possible aesthetic for your structure. Speaking of color, we offer thousands of color combinations!
Tips for MWI Dutch Doors Installation: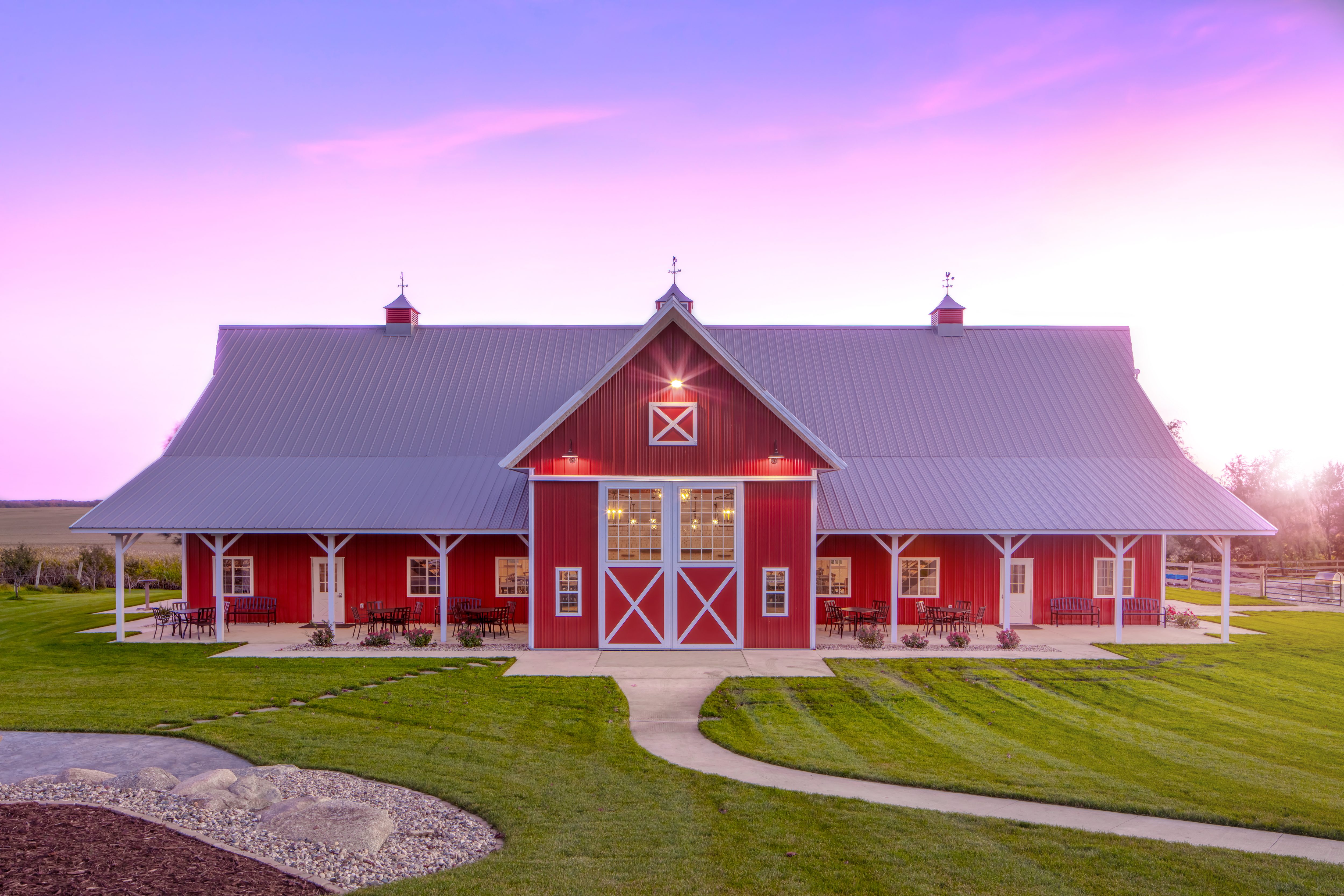 1. Frame opening needs to be plumb and square at 49 1/8" +1/16"/-0" wide X 873/8" high
2. When specifying the swing of the door
i. Left Hand Swing = swings out to the left as viewed from the outside
ii. Right Hand Swing = swings out to the right as viewed from the outside
3. Attach bottom door panel to frame before top panel. Top panel's bottom hinge is left loose for access to bottom panel
MWI's Arcadian Sliding Doors will bring a pop of attention to your entry or exit. Find these beauties in 26 standard sizes and as single or split doors. You can also choose between double cross-buck or half-light options. Again, choose between fully assembled or kit form doors and thousands of color combinations! We also offer the Arcadian Sabre Slim – an exterior, lockable latch, with keyed entry. This polished, chrome-plated handle functions even when the exterior handle is locked – keeping you safe and looking great at the same time!
Tips for MWI Arcadian Sliding Doors Installation:
1. When ordering, identify door size as Width x Height, and allow for adequate door overlap to the rough opening at the Track Board (Header) and each Jamb
2. A flat clean surface should be used for door assembly
3. Check square of door rails by measuring diagonally and matching up the measurement
4. Start positioning box girts from the bottom of the door and work up to ensure all plywood seams are backed up by a box girt and anchored securely
5. To prevent unsightly issues from projecting through the sheet metal cladding, if required, spend time on the seams – leveling, flattening, sanding; then blow off dust for best adhesion results
6. Windows provided in Half Light Kits are sized 3/4" under rough opening size
7. Dry fit sheet metal inserts, and mark out locations prior to gluing inserts in position
8. To ensure good water shed, sheet metal inserts should be installed starting at the bottom and overlapping while working toward the top
Visit www.mwicomponents.com
---
Butyl Rubber Sealant Tape
by GSSI Sealants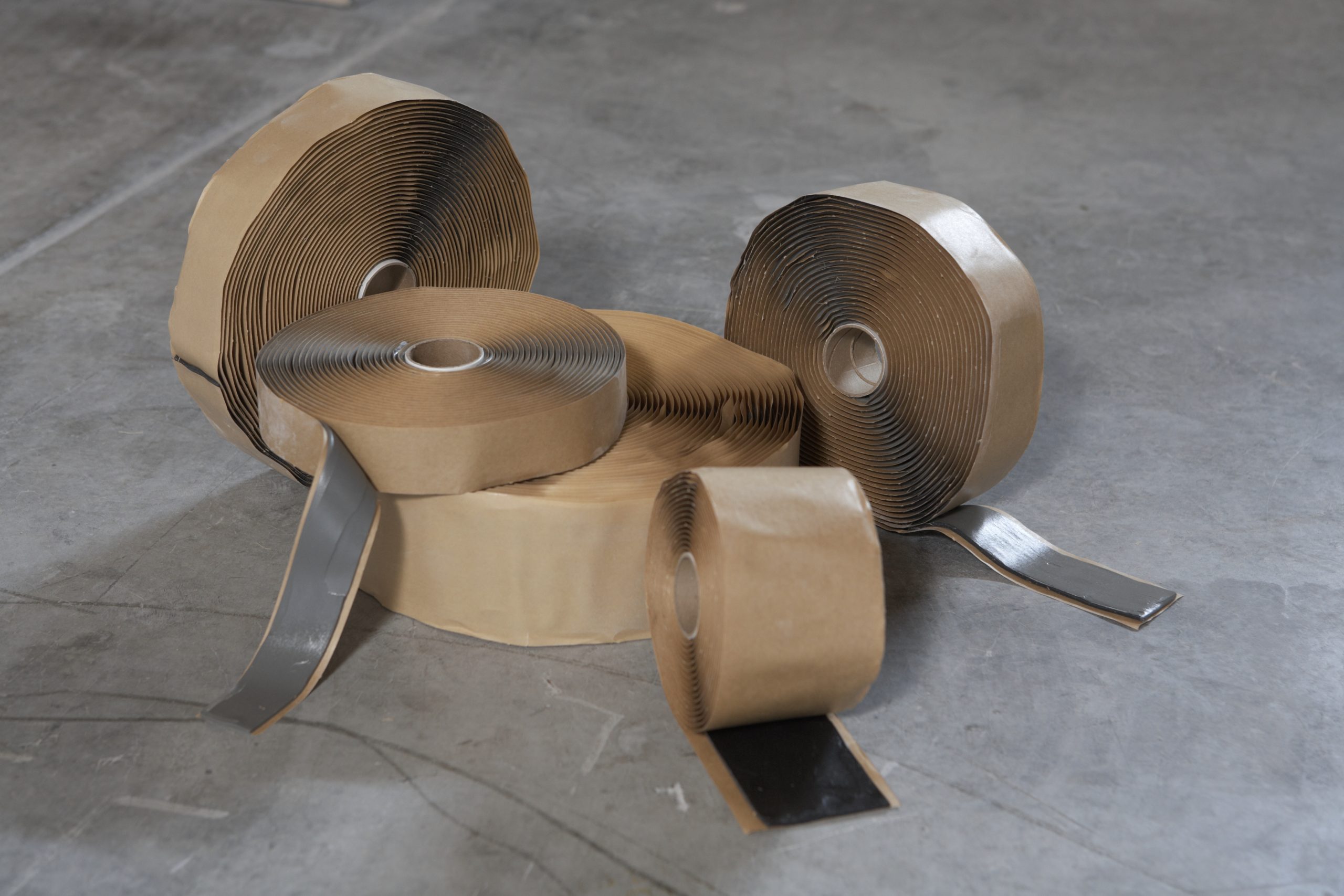 For over 35 years GSSI Sealants has manufactured butyl based sealants for the metal building and construction industry. Our MB-10A is a premier elastomeric butyl rubber sealant designed to the critical requirements of metal buildings and roofing. It is preferred due to its excellent adhesive and cohesive strength, low temperature flexibility and affordable price. It is produced in all common sizes and profiles. See our website, www.gssisealants.com for data sheets and tape sizes. We will put you in touch with an area distributor that can quickly supply you for your next project. We are grateful for the recognition from the Rural Builder community. Visit www.gssisealants.com
---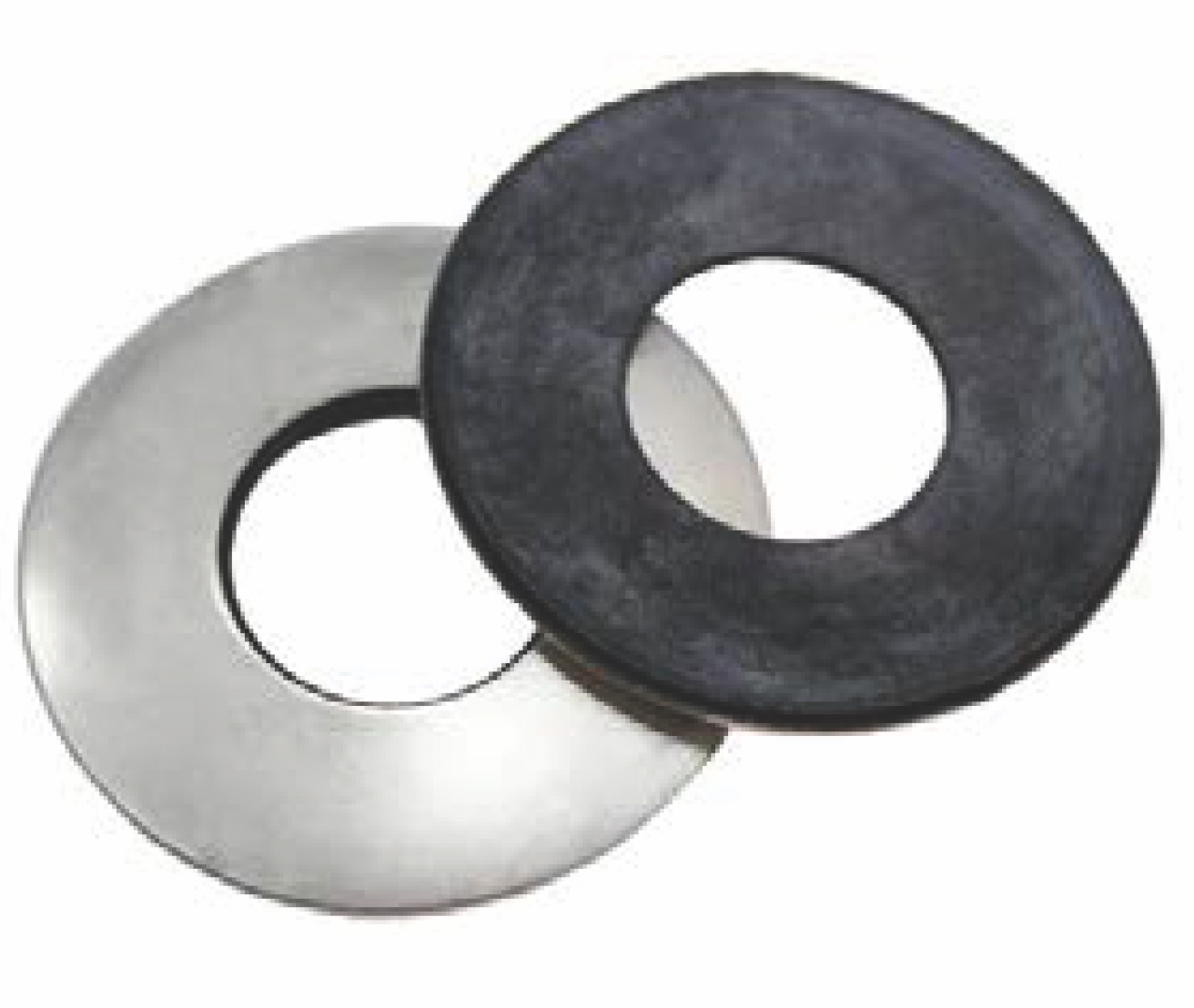 Master Flash
by Aztec Washer Company
Our unique process bonds a strong backing material to a resilient facing material, so the Aztec Master Seal performs a function that neither material could perform alone. Where sealing challenges are presented, the conical design directs the flow of the elastomeric portion toward problem areas. When problems call for cushioning or vibration control, the facing material will also provide the solution. Visit www.aztecwasher.com
---
rFoil
by Direct Metals Inc.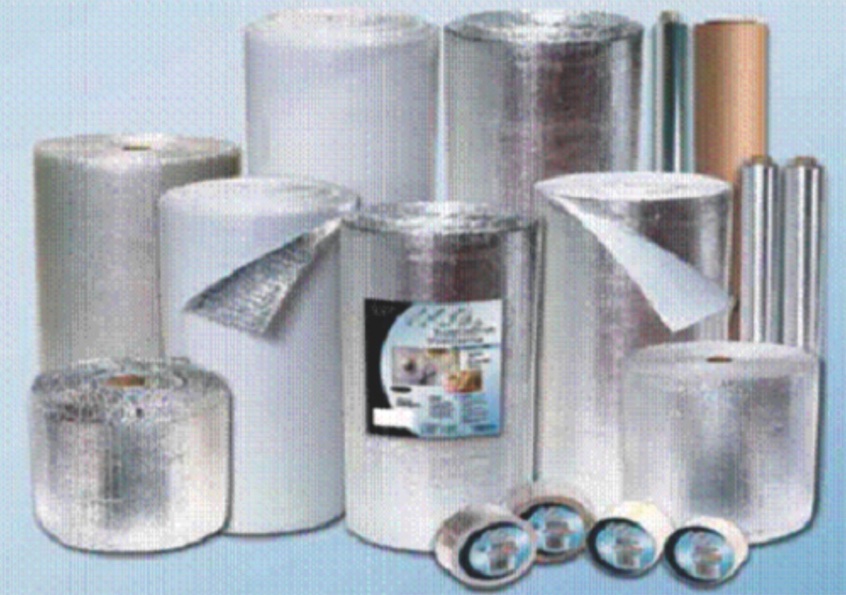 rFoil is a high efficiency, lightweight and cost effective reflective metalized insulation roll adhered to a single or double layer of polyethylene bubbles that provides consistent control of heat gain or loss. It is designed for a wide range of applications including residential and commercial metal roofing, pre-engineered steel buildings, post frame construction/pole barns, animal confinement buildings and mini storage. Other popular DIY applications include garage door and water heater insulation. Benefits include convenient roll sizes, cost efficiency & ease of installation. It reflects 96% of radiant energy & has a Class A/Class 1 fire rating. As a vapor barrier, it prevents condensation problems & does not promote nesting of insects or rodents. It does not compress, collapse or disintegrate due to moisture. R-Value stays consistent over time when used with a proper air space, allowing design criteria to remain intact for the life of the building. Some blanket insulation density can be reduced by over 35% in the first two years after installation. rFoil is manufactured in North America, and is ICC & RIMA certified for quality and performance. rFoil is available in a foil/white or foil/foil combination & has a UV resistant coating to protect against de-lamination. A square un-taped edge is standard. A taped edge product is also available, which helps to reduce installation time on open purlins. Visit www.rfoil.com RB