website: unitedsteelsupply.com • phone: 512-263-0954. • 4 Gold Keys Won
America's largest distributor of painted steel and Galvalume®, United Steel Supply is a company built on solid, dependable relationships combined with superior service.
Conrad Farley, United Steel Supply Sales Manager said, "We are so incredibly fortunate to be a part of our customers' business and thankful they allow us to help them."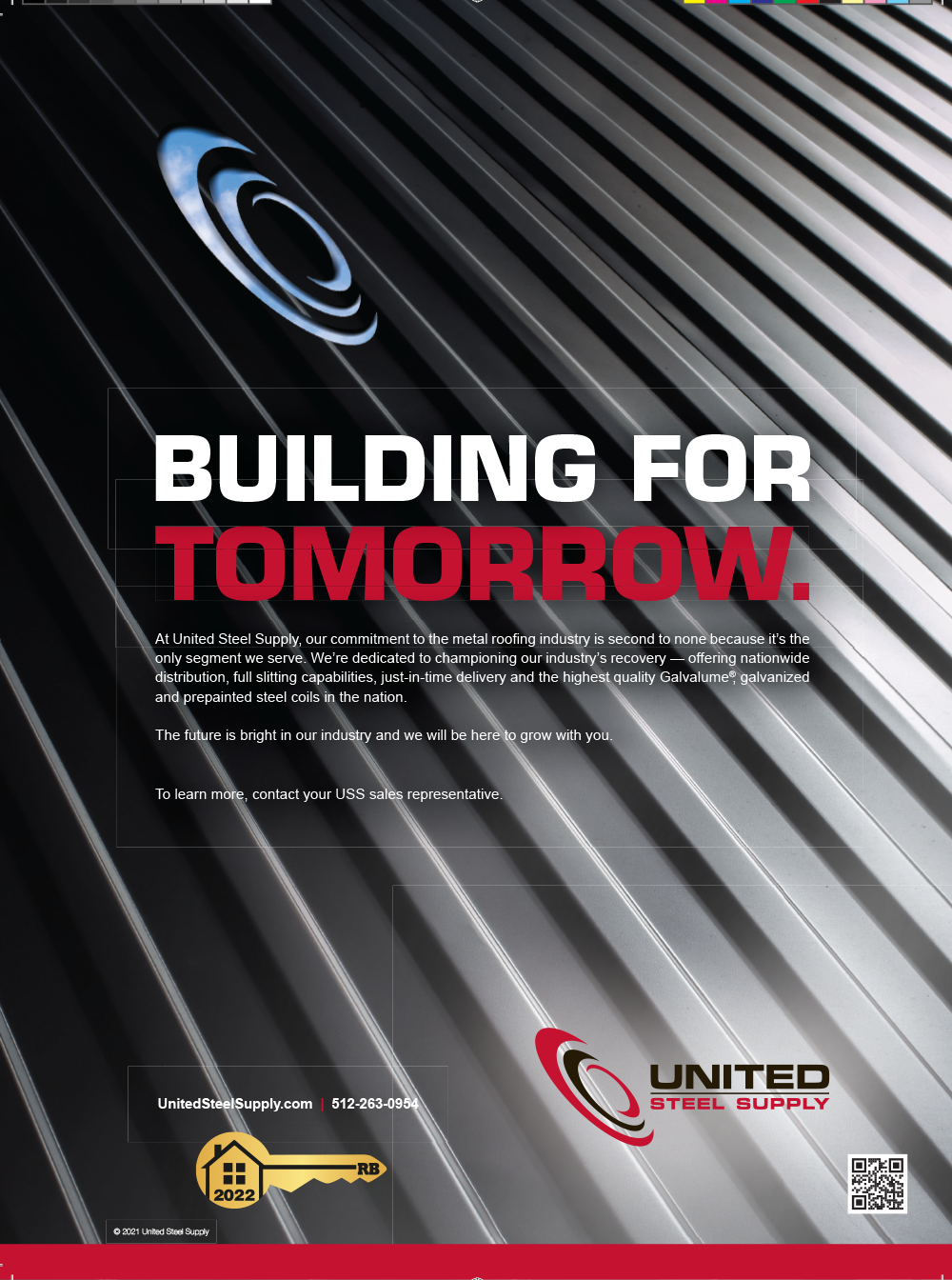 Helping them means listening, supplying them with high quality products, and putting their needs first, whether they are looking for steel coil products for agricultural, residential, or commercial construction.
Farley said, "Our dedicated employees are knowledgable and friendly and combined with our JIT inventory, our service is second to none. We can usually supply you with coil within 24 hours.
"Our customers are our friends and partners in business, and we feel very blessed they trust us. Through our partnership we all grow together."
If you haven't worked with United Steel Supply yet, Farley's message to you is, "We hope you'll give us the opportunity to prove our commitment to quality and service. Together we can build a profitable partnership."
The United team are grateful to have received this, their fourth Gold Key of Excellence award.
"The last 2 years have been very challenging for everyone. We appreciate that our customers recognized the difficulties and chose to travel the road with us. Thank you so much for your confidence; we hope to partner with you for decades into the future. We are blessed to be part of an amazing industry." RB