Though builders may consider the pre-fab components manufacturing industry to be a fairly new, untried development in construction, it actually started back in the 1950s with pre-fabricated trusses. According to Sean Shields, Director of Communications of the Structural Building Components Association (SBCA), metal plate connected wood trusses have been more tested than most components out there. This was necessary to overcome builders' distrust of something new; a distrust that Shields says is natural. "If a builder has a process and products that work for them, they will be hesitant to move to something new, thereby taking the chance that these new processes and products could fail. However, nowadays components are required to be code compliancy tested, so a builder can be confident that the components offered by established manufacturers will perform as they should," Shields said.
Time Savings
Dwayne Borkholder and Todd Meinhold, the Presidents of Borkholder Buildings and H&D Quality Builders respectively, have developed The Rapid Framing System, which includes a wall system, wall panels, trusses, and roof panels, with fascia and everything in one package. They have found that it is quite efficient.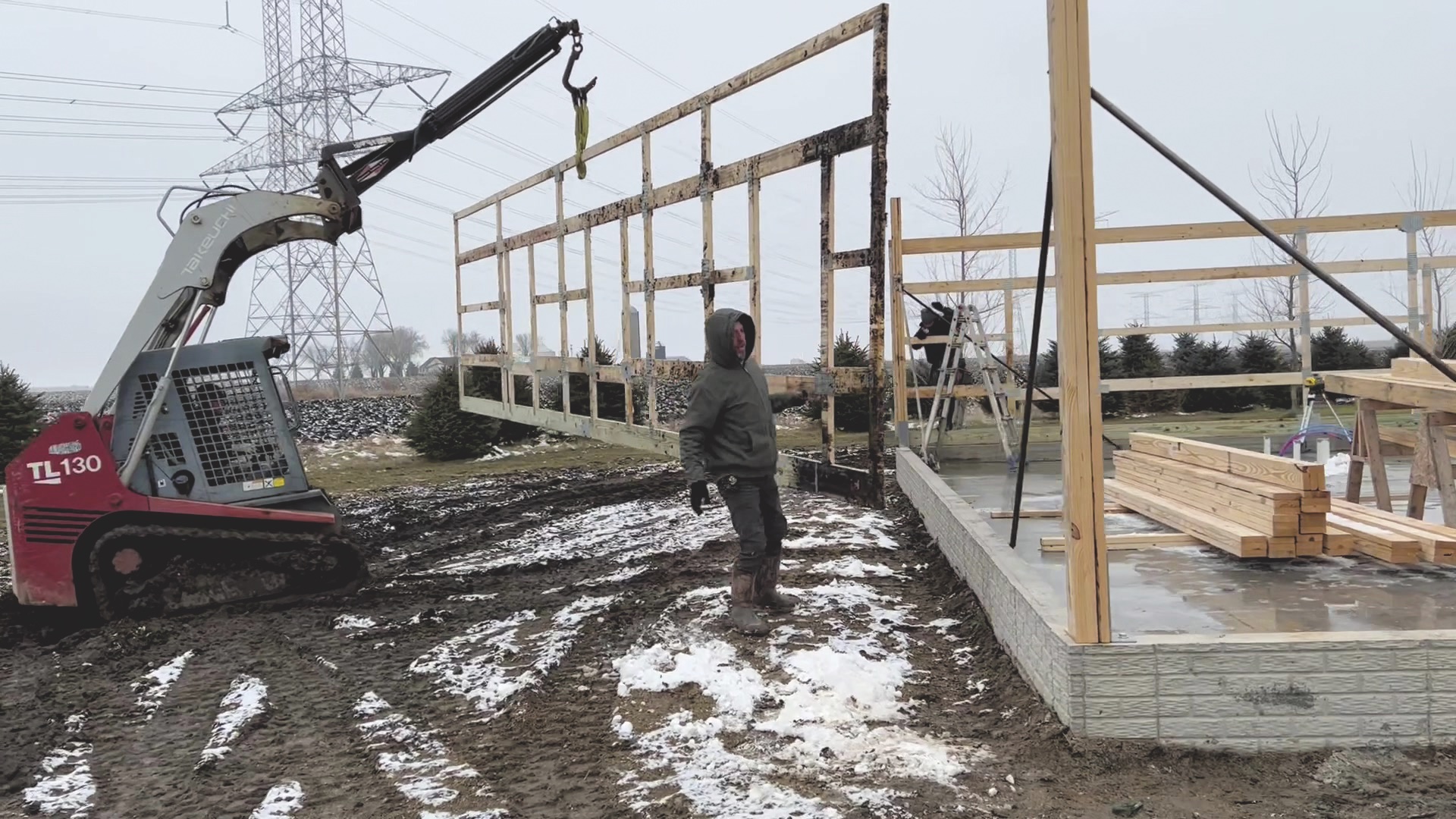 Meinhold recounts the experience of a builder in the Bahamas who had no post-frame experience, but was able to frame a building in less than a week with this framing system.
Depending on the size and complexity of the job, Jason Blenker, Off-Site Solutions Leader of Drexel Building Supply, has seen a 50-75% reduction in framing time with their component package that includes all exterior walls, interior walls, windows, and window flashings.
Less Labor Required
Pat Schwieters, General Manager at JL Schwieters Building Supply & Construction said that the reason for these efficiencies is that 60% of the work has been transferred from the field to the manufacturing facility. This in turn means that your construction crew will stretch further. Meinhold relates that some crews that had 4-5 guys now operate with 3 guys.
Mike Ruede, Executive VP and COO at A-1 Industries said that they have done a lot of hiring and in-house training in order to bring some of the labor requirements into the factory and out of the field. He says, "Experience is not preferred. We hire on character and train employees." A-1 trains new employees at A-1 University where they have beginning, intermediate, and continuing education for lead workers and supervisors.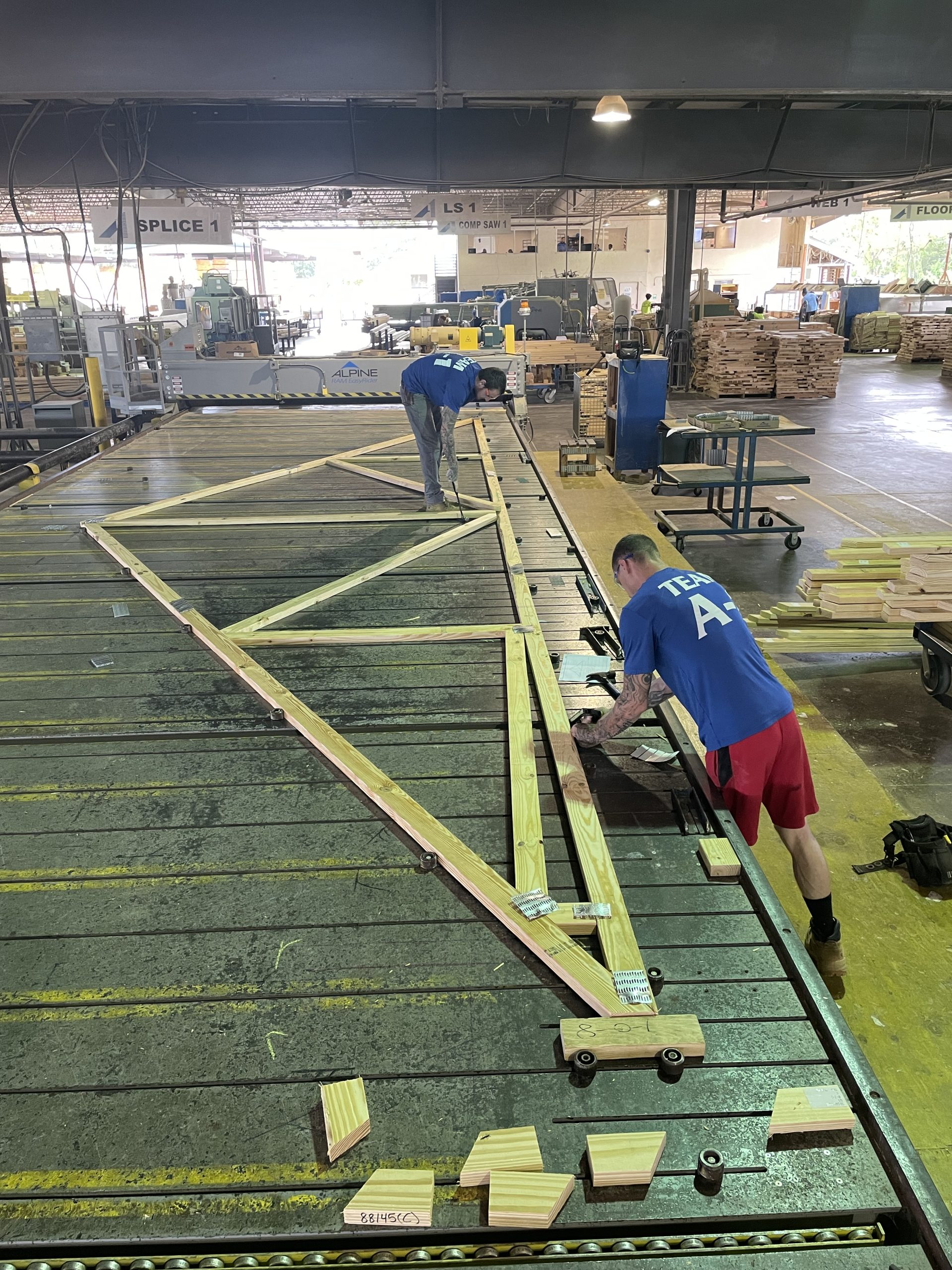 No Experience Needed In the field
Not only are pre-fabricated components time-saving, they also require less skill on the part of the field worker. Consider a package that has all the planning, measuring, and cutting complete. "It reduces the level of skill required because it is like an erector set," said Blenker.
"Consider the volunteers at Habitat for Humanity," Meinhold added. "Some have no construction knowledge and they probably shouldn't use a power saw, but with this type of build, they can help and be efficient."
Physical Requirements Are Minimal
Shields observed, "The industry has moved away from master craftsmen. If you have people with higher level skills you want them supervising or focusing on the more difficult tasks.
Meinhold said, "With pre-fabricated components, we can extend the time that a builder can contribute on the jobsite. It is physically less tasking as the components are lifted with cranes or lifts." A 75-year-old can operate that machinery and continue to be productive.
Meinhold summed it up like this, "This leads to affordable housing and skills being learned. Now you can do the same work with fewer people and you can bring in people who don't think they can do the physical aspect that stick builds require. You can bring in kids who don't know anything about construction, and get them excited about it while they learn."
He added that these things could have a huge impact on your business, as you can keep the workforce you currently have while developing a new one.
Safety Is Through The Roof!
Schwieters noted that there is an added safety factor with a floor panel system. It takes away from the leading edge danger because there is something solid in place to attach your lanyard to, so your fall protection just went way up! Also, the bending and lifting has been limited, leading to fewer injuries.
Other safety gains are in the job site, according to Blenker. If there is less waste sitting around, the site becomes more organized so that if the site owners, neighbors and passers-by enter the site, they are less likely to get hurt.
Quality and Sustainability Are UP
Quality is likely to improve as well. Ruede said that their process results in a higher quality floor and roof because they are pre-engineered, pre-designed, and pre-fabricated to 1/16 of an inch. CNC precision, automatic cutting machines and assembly machines take on much of the work previously done by builders. Further, because of the minimized timeframes that jobs take, the framework is exposed to fewer weather events, like rain and wind stresses, thereby avoiding mold, mildew and warping.
With computerized planning of material use, comes greater efficiencies. There is less waste because the software will figure out how to get the most out of the raw materials. With less waste comes less cleanup and fewer dumpsters required.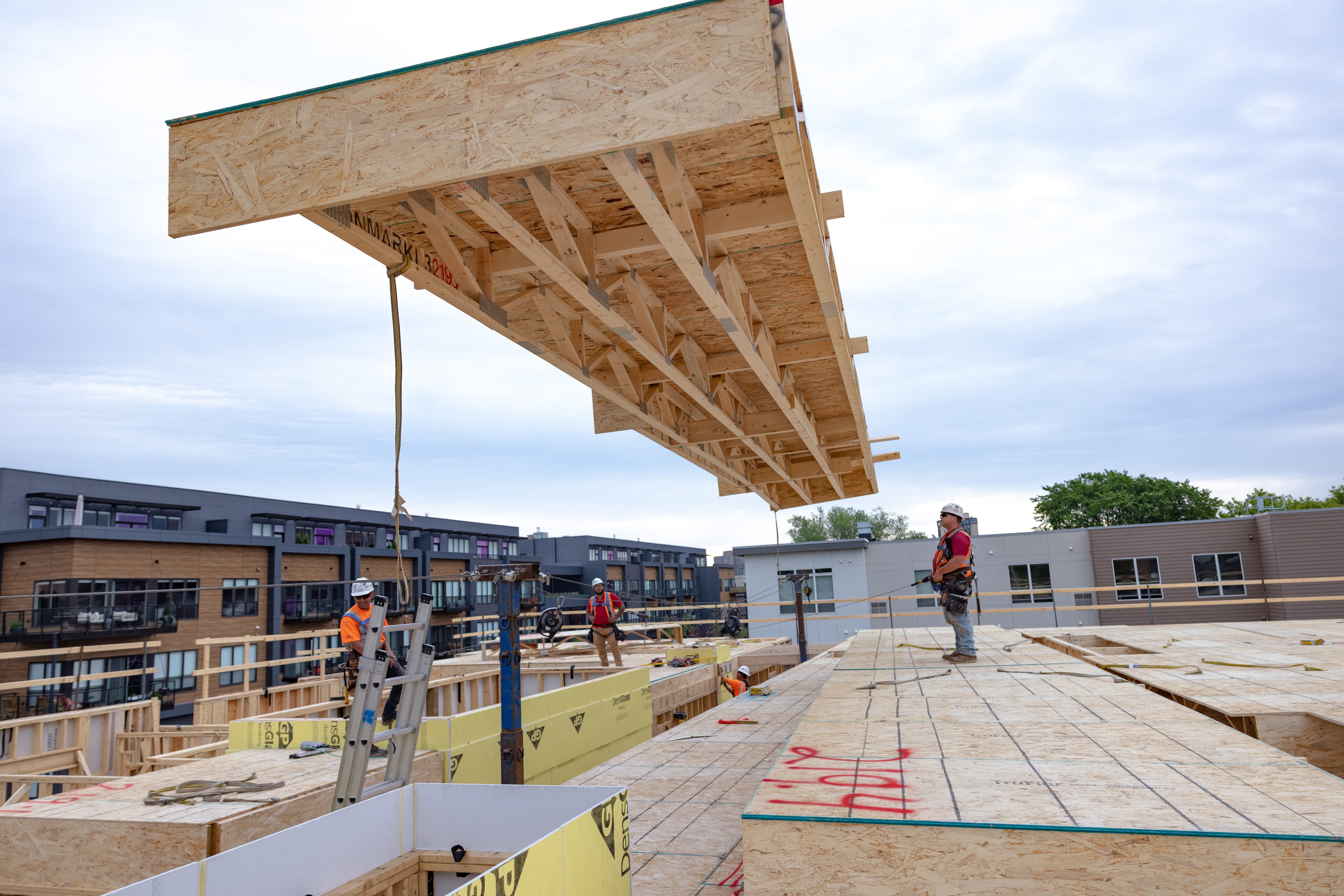 Availability
Like many other products, supply of prefabricated components could not keep up with demand and lead times were long for a while. Shields said that is a bygone problem; supply and demand is reaching that strived-for equilibrium and those unhelpful lead times are a thing of the past.
The Bottom Line
Shipping is, unfortunately, less efficient with prefabricated components. After all, the components are no longer small bundles; they are now much larger, bulky shapes, so it can take more truckloads to deliver everything. Naturally this will cost more, so shipping is not one of the efficiencies of prefabricated components.
Further, you may have to have skid steers, telehandlers, or even cranes to move larger pieces around, and components may cost more up front than raw material.
Blenker said that using pre-fabricated components isn't about saving money. However, if you are able to complete more jobs because of time savings, you may end up making more money overall.
The crews who work with pre-fab components find that the efficiencies created in time, safety, and reduced waste make it well worth while. The experts all agree that if you give pre-fabricated component framing a chance, and you experience the efficiencies, you will not want to go back. After all, pre-fabricated components could be the answer to your employee shortage. RB