By Jen Heimburger, President, Heimburger Construction & Metal Building Contractor & Erectors Association
Ohio's upper Miami County regional community welcomes the Arbogast Performing Arts Center (APAC), a multi-purpose venue built in Troy, Ohio. 
The 39,000-square-foot facility opened in October 2021, although planning for the $11 million structure began more than a year before construction started. Foundation Steel LLC, located in Swanton, Ohio, and Brentwood Builders, Inc. of Cedarville, Ohio, partnered to construct the metal building over a period of 13 months. Foundation Steel was the erector and Brentwood Builders served as construction manager.
The two-story community arts center includes a 1,200-seat tiered auditorium designed for family and student education, entertainment, community programming and business events, as well as Troy Christian Schools-hosted plays, concerts, internships and weekly chapel meetings.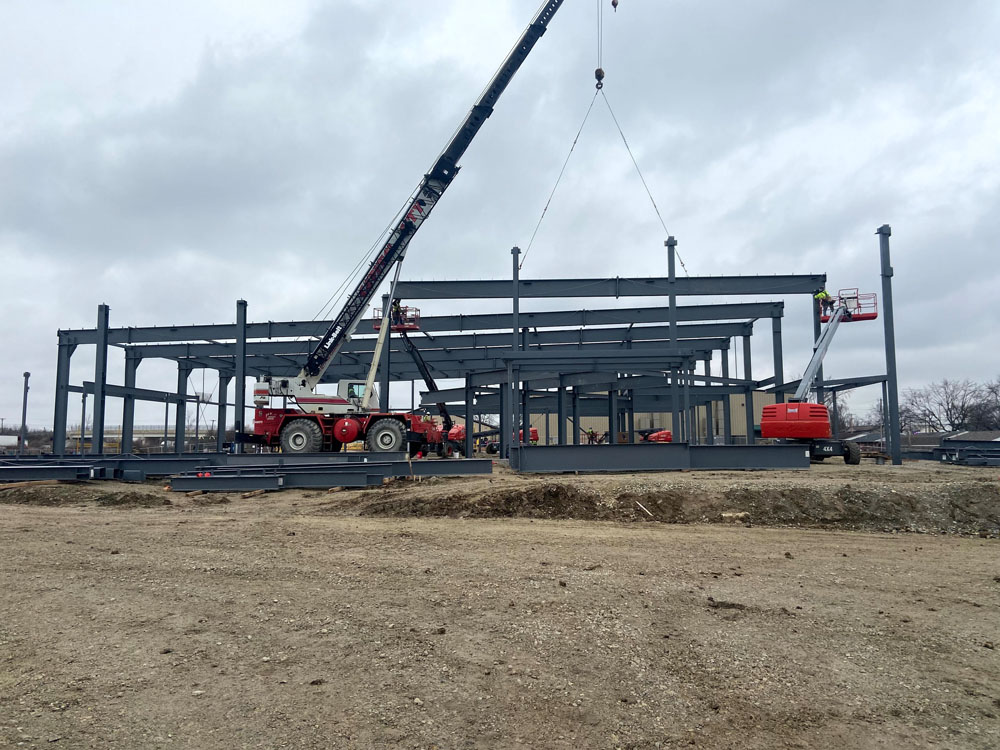 Versatile and Functional
The facility space is versatile and can accommodate seating for a variety of events. For example, the front stage area has room for 200 chairs and seating for 100 at banquet tables. More than 180 people seated at banquet tables and a mini-stage can fit within the first floor lobby area. The second-floor lobby can accommodate 100 people for banquet seating. In addition, there are meeting and conference rooms on both floors. Catering and green rooms plus a café with coffee bar are also available for community events.
Tricky Twists & Turns
Brad Gordon of Foundation Steel, who served as both project manager and estimator for APAC, describes some of the more challenging aspects of the building construction.
"We used 12-inch charcoal-colored horizontal metal siding, and this smaller size siding was dictated by the darker color. Smaller, darker siding makes the resulting structure more pleasing to the eye," Gordon says. "Overall construction went well, however it was challenging to keep the panels level and ensure that all the vertical joints remained in alignment.
"Another tricky portion of the project was installing an aluminum frame on top of the exterior screen wall framing. The screen wall wraps around three sides of the building," he adds.
Galvanized tube steel screen wall framing with Kalzip Panels from Green Building Elements were used with metal panels for the exterior because they are easy to attach, clean and maintain.
Wall system and insulation used was Fabral, Inc. HCF16-2C Panels that are all purpose high temp over ⅝" densglass sheathing underlayment with 6" batt insulation on all exterior walls.
Support beams for the center's second-floor cantilever balcony hang from the building's main structure, which eliminates the need for interior columns to support the balcony. As a result, there are no sight line obstructions for patrons sitting on the first floor of the auditorium.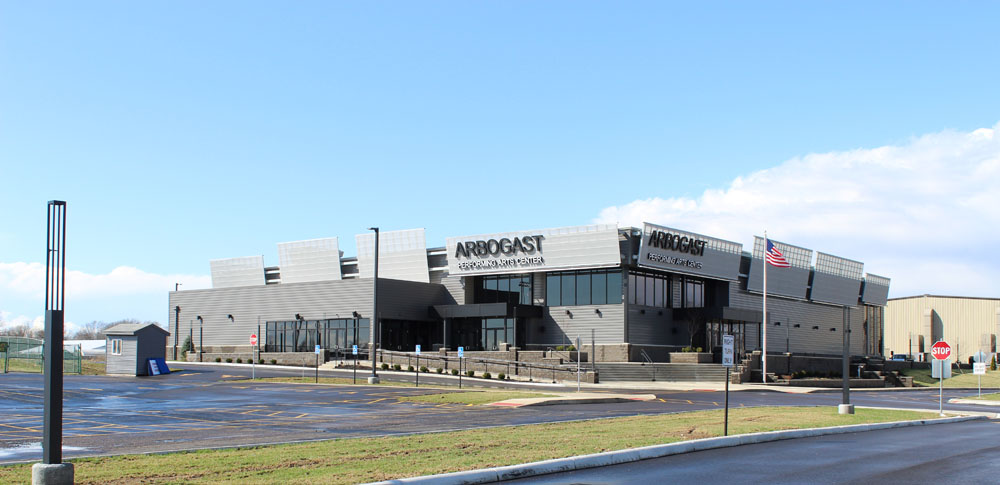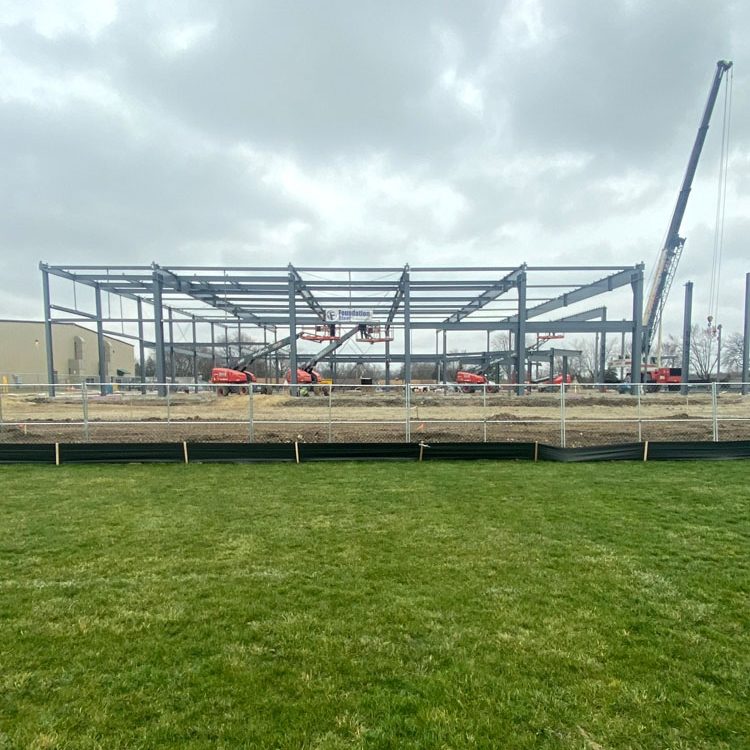 Chad Coe of Brentwood Builders describes APAC as a hybrid building because it combines elements of a pre-engineered structure with conventional steel design. The building features a Butler Model MR24 roof system with vinyl insulation facing R30 also by Butler.
The final challenge: "The acoustical engineering firm Haverstick Designs of Carmel, Indianapolis had to consider the facility's HVAC and lighting systems and coordinate with the structural engineers to ensure that extraneous noise from these systems would not impact the auditorium's acoustics," Coe said.
Based on construction excellence, the Metal Building Contractors & Erectors Association (MBCEA) honored the design and construction team with its 2022 Building of the Year award. RB