www.schweisshydraulicdoors.com
Curtis Lemieux is at the helm of his successful family-owned and operated business of Econo Lumber and Econo Timber Mart in Prince Albert, Saskatchewan. Lemieux recently completely renovated his 70' x 70' hangar at Prince Albert Airport Glass Field. It's there that his Cessna Citation C510 Mustang makes its home and where Lemieux can depart on his plane for pleasure and business, or just hang back and enjoy his mancave, which is decked out with a pilot's lounge, a unique photo wall and a bathroom.
The renovation includes two Schweiss Doors hydraulic doors. The larger door measures 54' x 16'9" and includes four windows to take advantage of available light. The smaller adjacent door measures 13'3" x 8'11" and is used for a storage area where both hydraulic pumps are located out of view. Both doors are equipped with remote openers.
Lemieux decided on the Schweiss hydraulic door style because it was going to be mounted on an existing building and he needed the extra clearance for the tail of his Citation C510 Mustang.
Lemieux says, "Even if I didn't need the height, I prefer the mechanical simplicity of the hydraulic door. The quality of the door is excellent. I spray-foamed the inside of the door and put a white metal liner on the inside." The door was installed by Pineland Metal of Prince Albert. 
Location: 
Prince Albert, Saskatchewan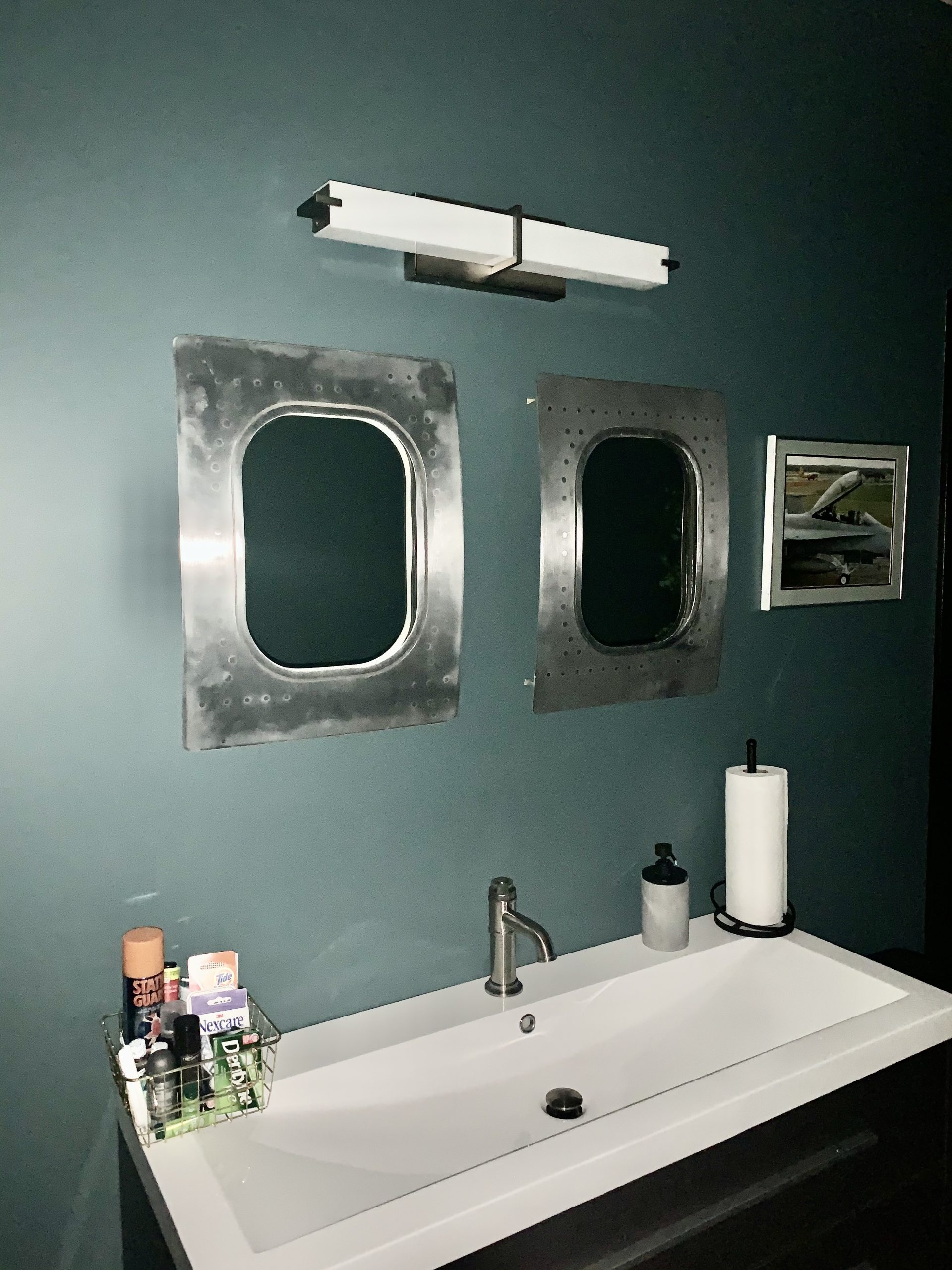 Size: 70' x 70'
Contractor: GRW Contracting;
General Contractor: Curtis Lemieux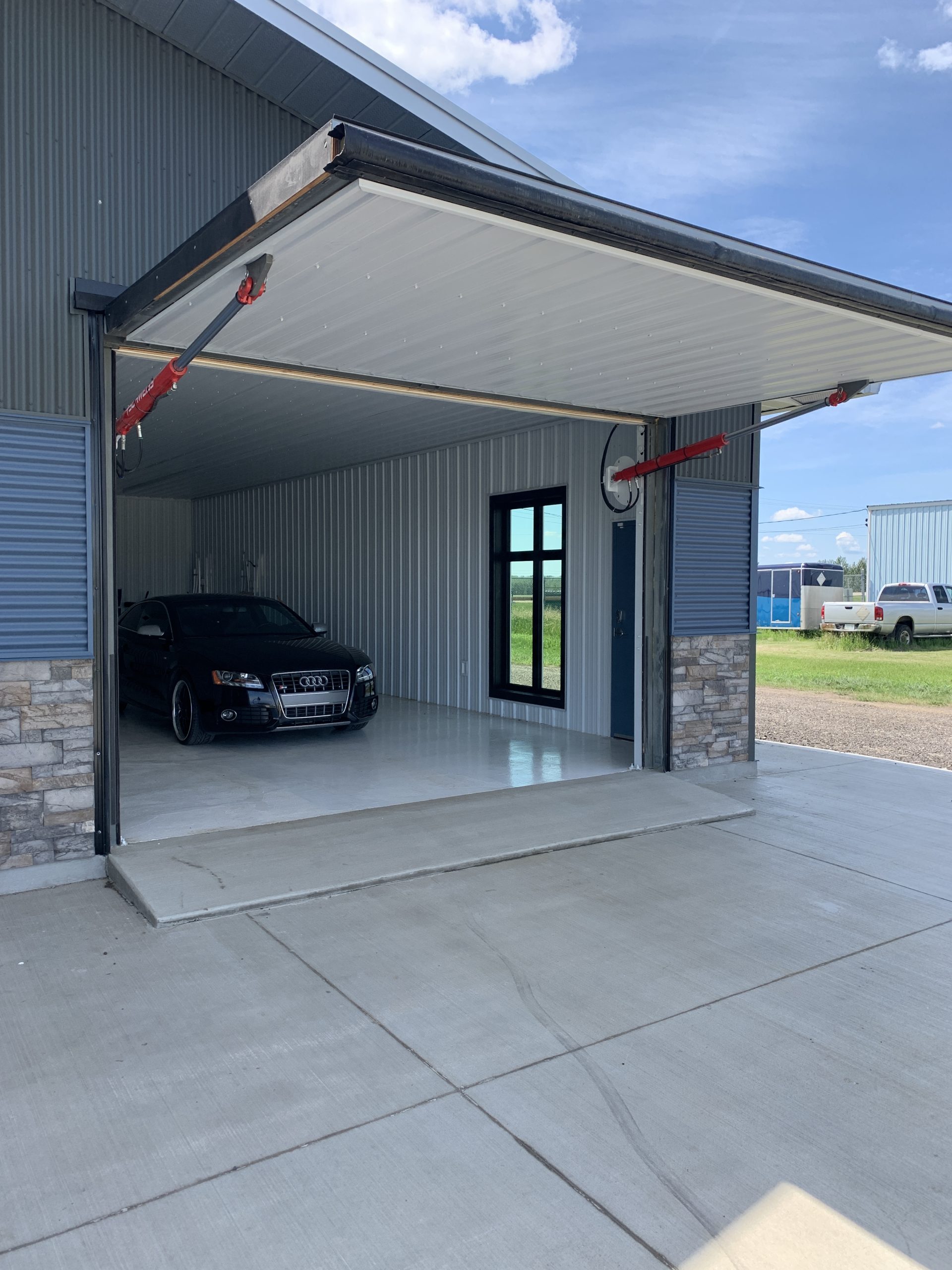 Overhead Doors:
(2) Schweiss hydraulic doors: 54' x 16'9" w/4 windows; 13'3" x 8'11"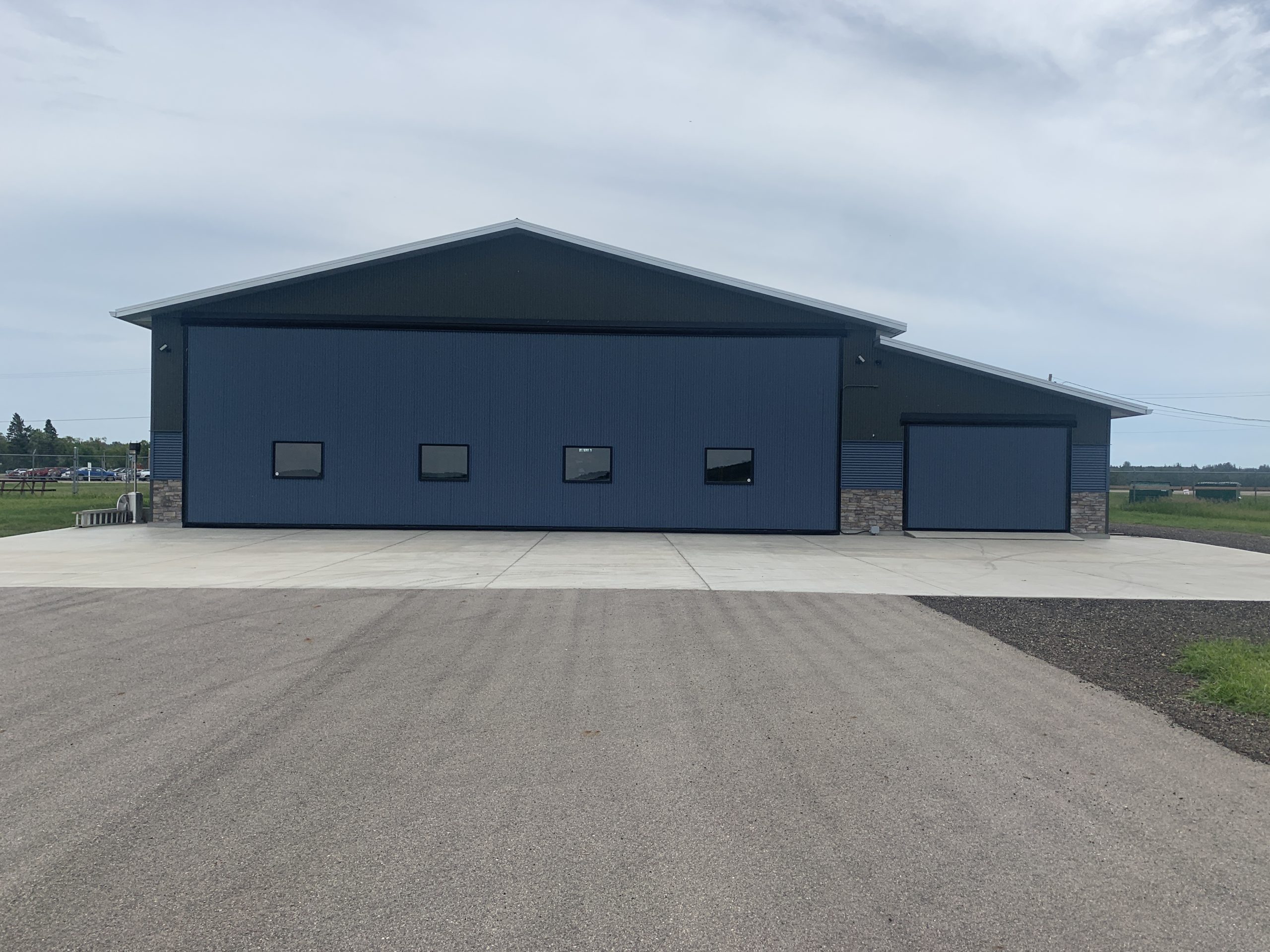 Walk Doors:
Masonite interior walk doors. Madero commercial steel walk doors
Insulation: Owens Corning
Roof & Wall Panels:
Vicwest Metal, 29 ga.;
Repurposed brickwork
Windows: All Weather Windows
Special Interior Features:
Custom window wall by Thorp Industries, Prince Albert; Big Ass Fans ceiling fan; CertainTeed drywall; General Paint; Stone Hard epoxy floor; Kentwood originals Heirloom flooring, Oak Saturna; fireplaces from Napoleon fireplace