By Bryan Cordill
Over the past few years, the Propane Education & Research Council (PERC) has taken note of a few growing trends, which we see continuing into 2022 and beyond. Notably, the growing demand for energy efficiency and affordability; the prioritization of resiliency and backup power; and the preference of gas-powered cooking in kitchen remodels.
Builders and remodelers in-the-know on customer preferences—and the energy sources, appliances, and systems that can best serve them—will set themselves up for success in 2022. Customers prefer energy efficient appliances, resulting in lower energy bills.
The demand for sustainable and energy efficient homes has grown over the past several years and is expected to continue growing significantly in 2022 and beyond, according to construction professionals surveyed in a study by Harris Insights & Analytics LLC. The survey consisted of feedback from 2,200 U.S. residents who said they would soon buy, remodel, or build a home, as well as 200 construction professionals.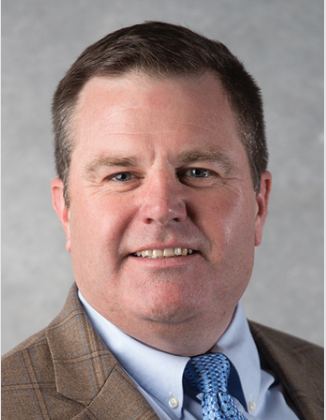 When asked about adding a new appliance or replacing a current one, consideration for energy-efficient appliances was almost unanimous across all audiences, with 91 percent of residents buying and building a home, 92 percent of residents remodeling a home, and 95 percent of construction professionals expressing interest. Cost savings is typically the driving factor for seeking energy efficient appliances and systems.
Propane can deliver many solutions that homeowners want, including energy efficient appliances and, subsequently, reduced energy bills—all without sacrificing environmental impact. These capabilities extend to several major systems including heating, water heating, cooking, clothes dryers, and more. The installation of tankless water heaters continues to be popular among homeowners thanks to their cost savings and long service life.
The housing market has priced out a number of buyers, driving homeowners to deploy remodel projects and updates in existing homes instead of moving. As homeowners transform their house into their dream home, cooking appliances and kitchen remodels are often at the top of the list. Whether powering cooking appliances indoors or outdoors, propane offers the performance, versatility, and lower energy bills customers want.
Additionally, using an affordable energy source, like propane, can give homeowners peace of mind knowing they'll see annual cost savings compared with appliances powered by electricity. A 2020 analysis from the Department of Energy (DOE) found that the energy costs of propane ($18.81 per million Btu) are less than half that of electricity ($38.28 per million Btu).
Americans are seeking reliable energy sources and home backup power. Recent rolling blackouts in California, Hurricane Ida, and the winter storm in Texas have increased Americans' desire not to be tied to a single energy source, or to rely entirely on our aging electric grid.
Power outages can impact a variety of systems in the home, including smoke and fire alarms, refrigeration units, heating and cooling systems, health and safety equipment, and many other applications. Helping customers select reliable backup power allows them to avoid unplanned power outages, continue operating appliances in their home, and ultimately save money and stress. This is especially important for customers who rely on electricity to power medical equipment or work from home and need uninterrupted power.
Propane has an indefinite shelf life and can be stored for extremely long periods without degrading, whereas diesel degrades over time. Propane tanks can provide scalable on-site storage for backup power systems of any size. On-site fuel storage is an important consideration and can help ensure that the generator is ready to operate and won't be subject to upstream fuel reliability issues.
Bryan Cordill is director of residential and commercial business development for the Propane Education & Research Council. He can be reached at [email protected].