101 years…That's a long time for a company to be in business. A history that long means a business is doing something right. In fact it means they are doing many things right.
Ritchie Industries Inc. was started in 1921 by Thomas Ritchie. He patented a device which connected underground running water to automatic watering equipment. This provided a constant fresh flow of water on-demand for livestock – a great breakthrough for farmers and ranchers who previously had to manually water all of their animals!
The waterers were so handy that the company grew naturally. However, in some climates, the temperature is below freezing much of the time and that means frozen water, so the farmers still had to go out to the field to break up the ice. In 1943, the company developed waterers that would keep the water from freezing.
The company has continued to grow to become the largest manufacturer and distributor of animal and livestock watering equipment in North America.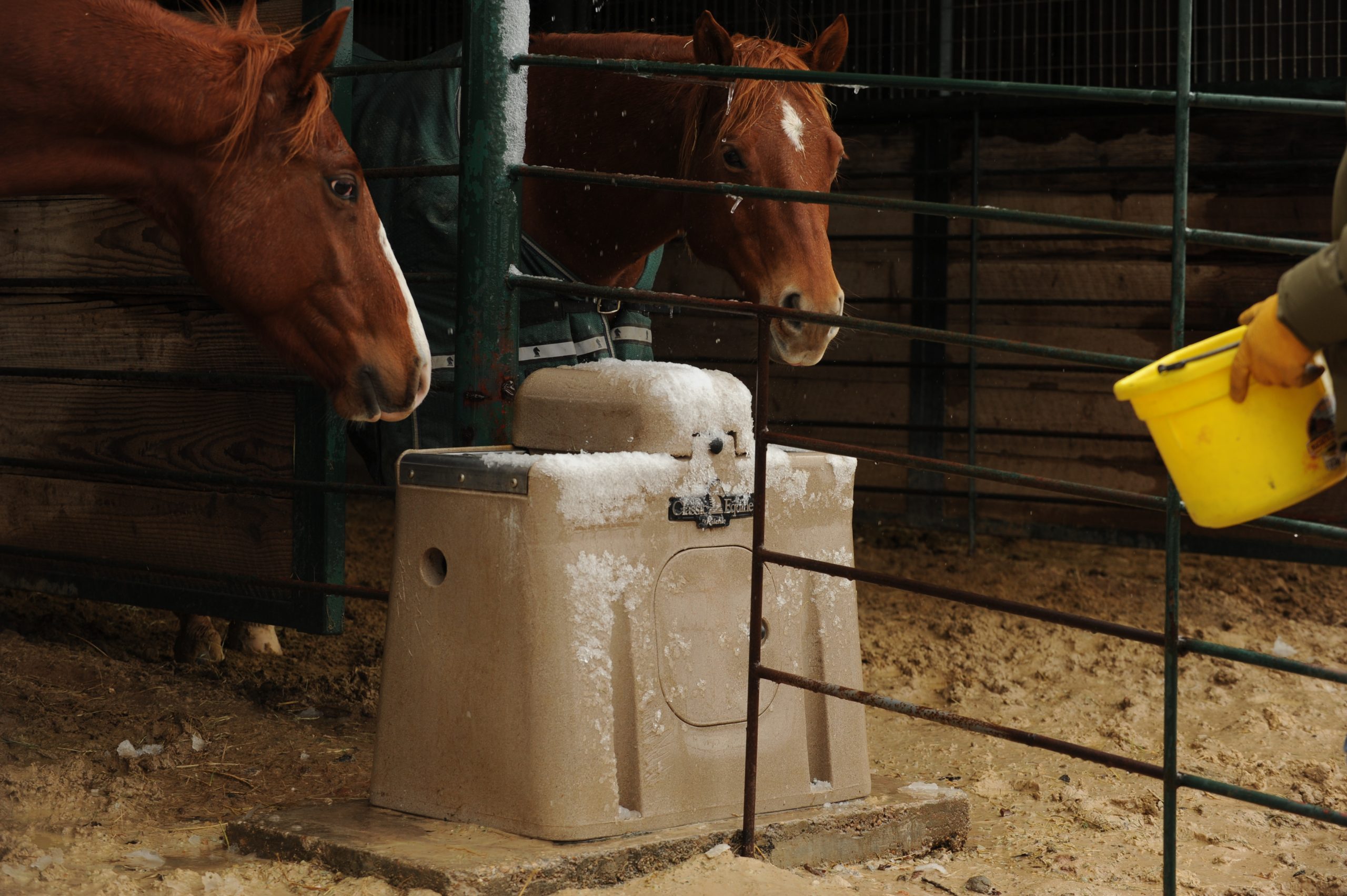 Doing Something Right
Jeff Miller, the Sales & Marketing Manager at Ritchie has some ideas about why Ritchie has survived and prospered while many companies have not.
"First, the work ethic in people here in Iowa has allowed the company to thrive," Miller said. "Innovation has had a lot to do with it too," he continued.
"The company has been innovative in new and better designs, but Ritchie also began a tradition of innovation in marketing."
They were doing full color national advertising for a product that 90% of the population never even thought about, long before other companies were advertising nationally.
"Ritchie always maintained a sales force too. Whatever it took, Ritchie has always been ready to take the next step," Miller said.
The company gained a stellar reputation by producing a good product, offering the best warranty in the business, and then standing behind the warranty.
A Tradition of Customer Service
In keeping with their tradition of treating customers the way they would want to be treated, Ritchie has a customer service center that is manned by real people.
"Farmers are busy," Miller said. "They don't want a manual to read; they want answers. They want to talk to someone who knows what they are doing, so when they call we give them someone with production and/or management skills who knows all about the products and maybe even how they are built. We get them answers and we get any concerns taken care of."
Further, the warranty process is taken very seriously with a tendency to err on the side of customer support. "That is partly because we don't have many claims against the warranty," so we tend to be generous Miller stated.
The call center often gets calls from people who have had the same waterer for 25, 30, 35 years or even longer and they are looking to replace parts that have finally worn out.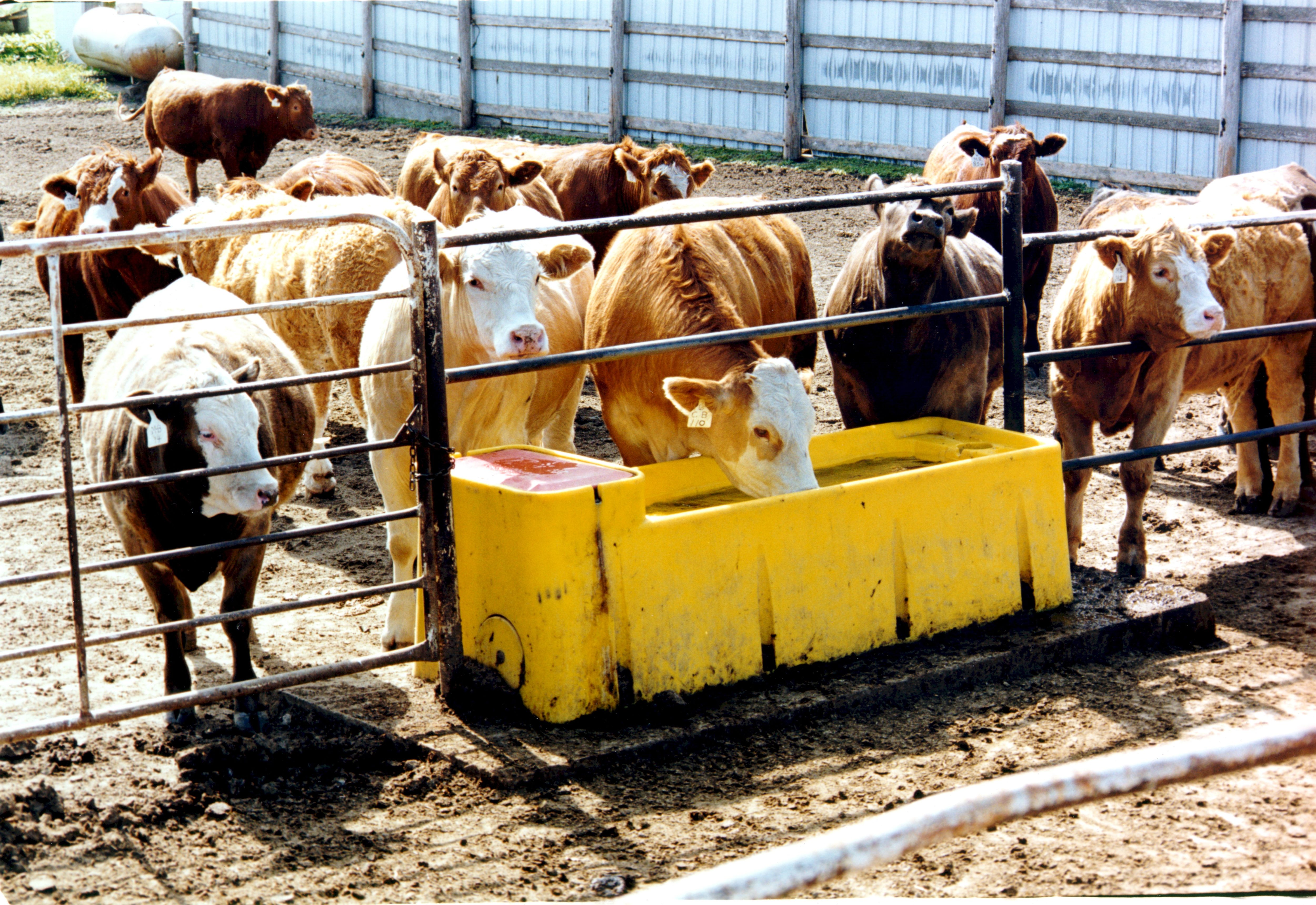 A culture of care
People at Ritchie take their work seriously; they understand the scope of what they are doing.
"Livestock have to have water daily and farmers need tools they can depend upon. When it gets cold, you can't have waterers freezing over. This is important; our products help feed the world,"
Miller declared.
The company cares for their employees in return. The administrative employees own the company through an employee stock ownership plan or ESOP. Production is a union shop. All employees are well compensated with good benefits, bonuses, and great opportunities. Some of the employees have worked at the company for 25-35 years and Miller said they are grateful for them. Employees are not easy to come by these days, he continued, and when you find good ones you want to hang onto them.
Ahead of the Curve
One of the more recent challenges that many companies have to face is the growing pressure to make products that are more sustainable and earth-friendly. This is nothing new to Ritchie.
Their waterers are on-demand so there is no water waste. In contrast, waterers that are not on demand tend to be tubs of water that sit there and evaporate, and eventually they get dirty. Then the water has to be dumped and replenished, so there is a lot of waste.
Ritchie's units are heated when the weather is cold, but they are well-insulated so they are very efficient to run.
The waterers are roto-molded so little waste is created in the manufacturing process and there is no residue.
Since the product has such longevity, they are not filling up the landfill, either.
As the rules change, the company is well-positioned to show sustainability.
"We've always been ahead of that curve," Miller said.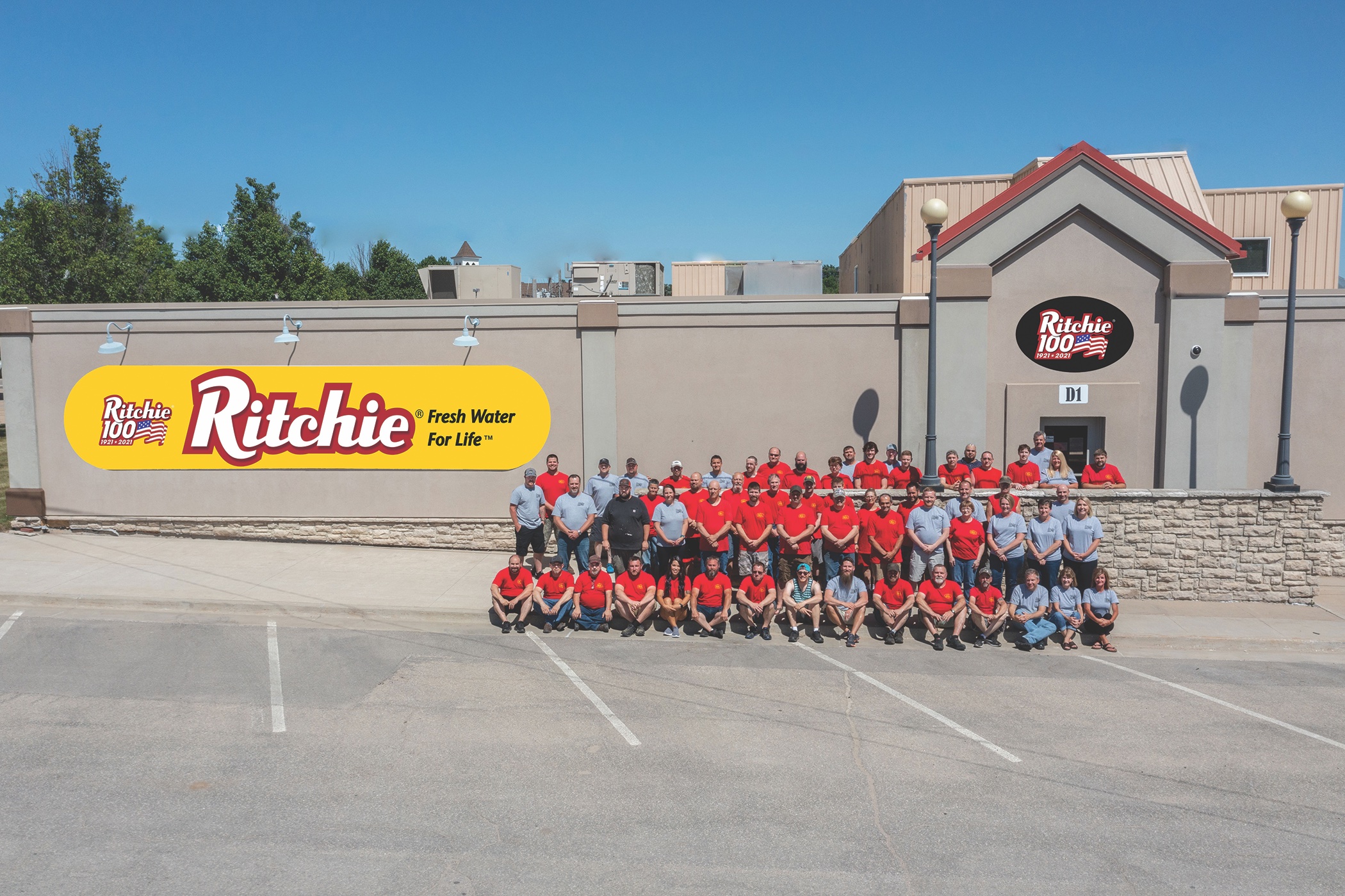 More Ground to Cover
Ritchie makes one thing: automatic waterers. They are making them as fast as they can, and yet as fast as they make them, they sell out. This hasn't been a problem because they source all their materials from the U.S. and so they have avoided a lot of the supply problems that many companies have experienced.
Ritchie's products and service already cover most of the U.S., Canada, and Europe due to their many long-time distributors, and now they plan to expand into the United Kingdom, and they see opportunities in South America.
Other changes include a bit of a rework of the business model.
"We are starting to work with builders and contractors as they plan farms, ranches, and horse enthusiasts' barns and fields. We are working to be more in the forefront of planning stages. We want to be part of the package instead of an afterthought."
Ritchie is continuing with their tradition of innovation. They have a full engineering staff that is always working on improvements. Currently they have a new product in the works; they expect to be announcing it in the first quarter of the new year. The future is looking great – and well-watered. RB