Rutter Roofing, a full-service, family-owned-and-operated exterior remodeling company located in Malvern, Pennsylvania, has awarded Lower Pottsgrove resident retired Army Sgt. Joe Oberholtzer with a brand new roof as part of its annual Memorial Day Giveaway. As the winner of the veteran-aimed promotion, Oberholtzer received a free CertainTeed roof system, installed the first week of July courtesy of Rutter Roofing.
Oberholtzer, who served in the U.S. Army from 2001-2009 where he received several honors for bravery and humanitarian work, was unknowingly entered into the giveaway by his father-in-law.
"My father-in-law called me at the same time I got the email saying I'd won," said Oberholtzer. "I thought, 'Is it a scam?' … You know, the normal reaction when somebody tells you they're going to remodel your roof for free."
During Oberholtzer's service, he earned the Army Commendation Medal, the Army Achievement Medal, and the Army Humanitarian Medal – awarded to him for his off-duty community service while serving in the Kosovo Tactical Operations Center. Following his time in Kosovo, Oberholtzer's unit was among the first to supply humanitarian aid during hurricanes Katrina and Rita.
As a retired sergeant, Oberholtzer continues to give back to the community as a lifelong member of the Sanatoga Fire Company, where he is a former deputy chief. Today, he and his wife, Shannon Oberholtzer, both serve as first-responders in Montgomery County, Pennsylvania.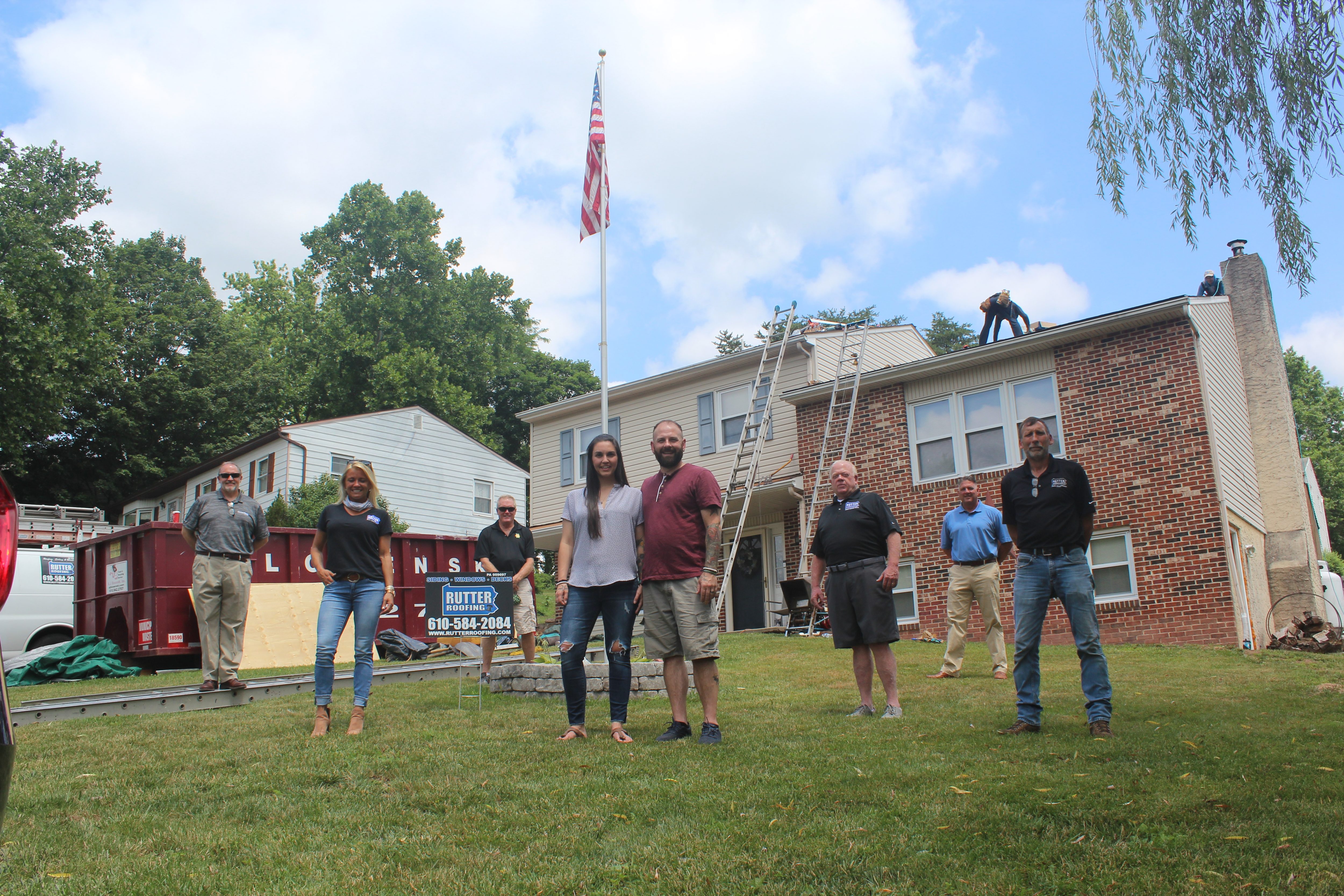 Giving Back To Those Who Give
To Others
Jackie Daller, director of business development at Rutter Roofing, said the company created the giveaway as part of their Community/Service/Leadership (C.S.L.) pledge, which focuses on charitable giving efforts each fiscal quarter. According to Daller, it was difficult to pick a winner this year with so many impressive and heartfelt nominations, so Rutter Roofing enlisted the help of last year's winner, retired Army sergeant and Vietnam War veteran Dave Gardner.
"[Gardner] and his wife, Joan, agreed that here was an individual who not only served his country through military enlistment, but continues to face the challenges and dangers of protecting others in his community, all the while being an amazing husband and father," said Daller.
With a roof that was more than 30-years old, the Rutter Roofing announcement couldn't have come at a better time, according to Oberholtzer.
"I knew when we purchased our home in 2010 that I'd be replacing the roof in less than 10 years," said Oberholtzer. "But life happened and I did not get around to it. In 2018, I noticed a water leak in the dining room ceiling. I attempted to repair it myself and during the repair found that the shingles were all laid incorrectly and knew I'd have to replace the entire roof sooner than later."
Daller said Rutter Roofing is excited to start the project and give a beautiful and durable roof to a deserving family.
Putting a Roof Over Their Heads
The job was about 18 squares; CertainTeed Landmark shingles were installed. An Integrity Roof System was installed so the Oberholtzer family won't have to worry about their roof for a long time. "The extended warranty that comes with [the Integrity Roof System], which covers the installing workmanship and the roofing materials, will give them additional peace of mind."
Reroofing the Oberholtzer home began with a tear off of the existing roof, followed by complete replacement of the plywood decking and installation of the full roof system.
Newlyweds Joe and Shannon Oberholtzer had to cancel their honeymoon due to the pandemic and were going to use their vacation time to fix up their old roof. Oberholtzer said he's touched by Rutter Roofing's generosity and excited to spend time with his wife and four children instead of hammering shingles.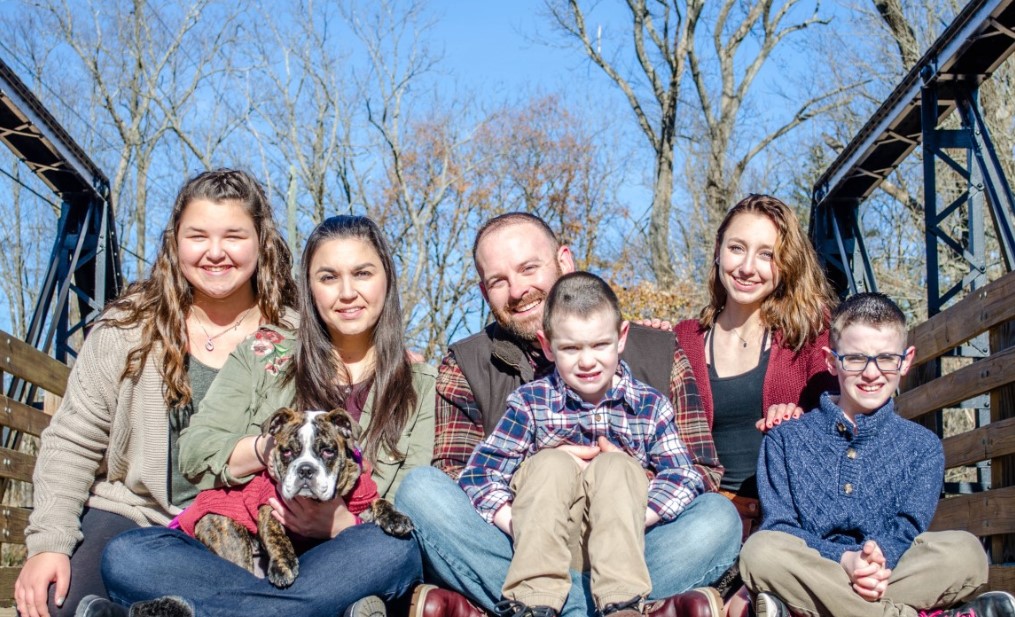 "For us to be helped and be recognized is like all the pieces of our lives falling perfectly into place," said Oberholtzer. RB