The cold, wet spring of 2019 caused more than its share of trepidation among builders and suppliers. Uncertainties and reductions in ag-related sectors also gave pause. However, all of the businesses that we polled revealed they were able to make up the slow start throughout the remainder of the year. Most reported 2019 adding up to be a more successful year than 2018.
Plyco Corporation,
Elkhart Lake, Wisconsin
Tom Granitz, National Sales and Marketing Director of Plyco Corporation, said that 2019 ended up being very comparable to 2018, even though there were a number of challenges and situations going on in the marketplace. He said the weather and some realignment with their customers' customers were factors, but it turned out to be almost equal to the previous year.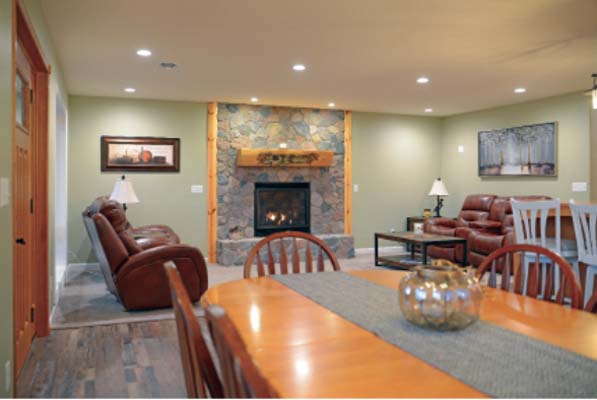 A noticeable area of growth is the continuation of the rise of the "barndominium" or "shouse" in post-frame construction. The growing trend to combine a residence and commercial building, a residence and hobby building, or a residence and equine building has made the industry rethink the products they supply. "We've got residential, quasi-residential, and quasi-commercial/agricultural products. For example, if you combine the house and shed or barn into one unit so you have elements of a residence and a commercial building integrated together, do we really have to have two different product lines or is there a way to integrate the products into a single product line? Or is it just a new application for existing product lines?" Granitz explained. There are more decisions and options that apply to a combined-purpose building, but for Plyco it hasn't necessarily been a game changer. For Plyco, the shift is a little more about anticipating customer requests and being prepared to answer those questions without referring to three or four different price lists or brochures. It's also about making sure Plyco has hardware available that would make sense for both a commercial application and a residential application. "Overall, it's kind of a mind-set change, to make sure that we get everything integrated together so we can present it as an integrated thing rather than being very fragmented," he continued. Instead of a product here for this application, a product there for that application, and a product over there for another application, you have everything presented at once. It's more of a transition of product classification by end use rather than by product type.
Looking ahead to 2020, Granitz said he expects the year to be pretty stable. They're keeping watch on steel and aluminum tariffs; it's what their doors, ridge vents, and cupolas are made of. That, from a cost perspective and sell-price perspective, is a critical factor. Heading into 2020, it has put Plyco into a pretty good situation.
As far as obstacles to Plyco's success in the coming year, Granitz said there's always — in any industry — pressure to keep pricing at or near where it's at today, and an end user who wants "better pricing." Oftentimes, the only way to do that is to reduce product quality. Plyco is very strong on quality and they don't want to change that, so that's an obstacle. They test their products to the hilt and have the technical information to back up their warranties and verifiable product usage information, Granitz explained. Educating the end user about price and quality differences helps overcome that pressure. Plyco wants the end user to be armed with information to make good decisions.
In the coming year, Plyco has a couple of new products planned that should help meet growth and revenue expectations. They will hit some areas where the company hasn't been as effective in previous years. Consumer confidence and spending is good; gas prices are stable. Looking at economic markers now, it's a good market situation for consumers and new business and new construction. If all things stay as-is, there could be some reasonably decent growth in 2020. Barring any significant international issues to shake consumer confidence, 2020 should shape up pretty well.
Marco Industries, Tulsa, Oklahoma
Marco Industries' President Neil Westgarth said 2019 was a significant growth year for the company, which manufactures premium ventilation products. Although it was hampered by one of the wettest springs on record, the Oklahoma-based company experienced "double-digit growth in a challenging year overall." The second half of the year was very strong, and gave them an opportunity to catch up, said Westgarth. While their agricultural segment was more challenged, the residential sector proved to be a significant opportunity for growth.
He added a conscious effort to refocus Marco Industries from a one-stop shop for their customer base to primarily a manufacturer of premium ventilation products has been key to the company's success. Marco's unique nonwoven line allows them to develop and produce some of the "best ventilation products available in the marketplace," said Westgarth.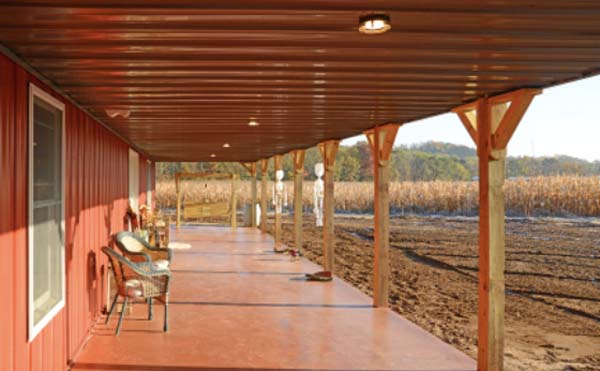 Some of the driving forces behind their success are an increased acknowledgement and consideration for ventilation. Considerations include energy costs, health, and creating "healthy" buildings. "They all add up to an overwhelming new consciousness of what's inside the building," Westgarth explained.
We also currently have a healthy economy and a growing metal roofing market. The growth of the market, he said, can be attributed to the longevity of metal as a roofing material, as well as the environmental aspect. "Asphalt is increasingly hard to obtain, and increasing its cost," he said.
With an eye to what will happen in 2020, he said he is watching trade between the U.S. and China; we still have to keep a close eye on that. The availability of labor has also been a big issue in recent years and he imagines the labor shortage will continue. It's a great concern. If you don't have the labor at the installation level of the contractor level, he said, installation lags behind the opportunity. "Probably one of the biggest obstacles is the ability to install the product [due to the labor shortage]."
On the plus side, improved product developments and the increasing acknowledgement that good ventilation is important lead to opportunity in the marketplace.
Westgarth said indicators that 2020 will be another successful year include improved situations in the marketplace for agriculture, and forecasts for new housing starts are looking positive (although there are mixed signals from different sources). While Marco, in general, has typically restricted themselves to the metal roofing market, he said they may expand into different markets in 2020.
Richland Laminated Columns,
Greenwich, Ohio
Elmer Sensenig, President of Richland Laminated Columns, said 2019 was "absolutely an exceptional, wonderful year" for his company. He said they added quite a few new dealers and new products. And the economy was good and business was good. They had a couple of challenges come through that they just dealt with and moved on.
As far as the 2020 outlook goes, he said he's hopeful. A lot of their business is ag-related, so he watches the ag industry closely. "Milk prices are coming up and that really affects us," he said. If farmers are doing well, they buy bigger machinery, therefore they need to build a bigger building to house the equipment. "If farmers can make money, then we can make money," Sensenig explained.
He said Richland is getting more and more involved in commercial aspect of things, too. The NFBA has been supporting them by meeting with architects, engineers, and building code officials, and educating them on what post-frame building can do as opposed to metal frame. Expanded use of post-frame is, in part, thanks to products that get wood posts out of the ground and away from the soil, so post-frame buildings are no longer seen as temporary. Post-frame buildings are now considered permanent, he explained.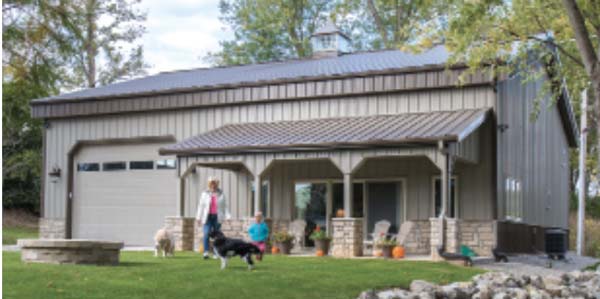 So commercial buildings like doctors' offices, restaurants, strip malls, grocery stores, and more buildings in the industrial park that used to be built with steel are now being built with post-frame thanks to products like Perma-Column. A lot of the building codes say you cannot put wood in the ground. Since Perma-Column and other products like it get the wood out of the ground, more people are accepting post-frame as a permanent building option.
Sensenig has also seen an upside in residential post-frame building. Banks are getting more familiar with post frame, he said, and starting to realize that there are more options.
He thinks 2020 is going to be a very good year. People are very positive. They're already scheduling jobs in April, May, and June.
Decca Builders, Prescott, Wisconsin
We spoke with Rick Ellis at Prescott, Wisconsin-based Decca Builders. He said his company fared about the same as in 2018. He said for them, it's pretty consistent year to year. They had a lot of smaller-type suburban projects in 2018, and some bigger projects in 2019.
Theirs isn't an agricultural area. Being just east of the Twin Cities, many of their customers work in Minneapolis-St. Paul and live in Wisconsin. They find themselves building mostly suburban-type buildings for people who want to house their recreational vehicles, ATVs, boats, and the like. Residential sheds that measure 30′ x 40′, 40′ x 60′, and 60′ x 100′ are doing well for them.
In addition to the residential sheds, they've noticed significant growth in "shouses." They receive a lot of inquiries from people who want to know how economical it is to use a post-frame building as a rural home. "If you figure the math, it's cheaper than your conventional stick-built. It's pretty much on one grade. A lot for people in Wisconsin like to do their own work. Decca primarily puts the shell up and the owner takes it from there," Ellis said.
He said being a regional building company, it makes sense that they keep an eye on a lot of local things. When they're out driving around, they don't just focus on getting from Point A to Point B. They pay attention to for sale signs on vacant lots and vacant parcels. He recommended talking to realtors: "They can tell you what the market's like and what people are looking for, whether it's a new home or a new outbuilding."
When asked about the challenges he expects during the upcoming 2020 season, Ellis advised you can overcome pricing issues by reassuring the customer about the quality of the materials you're using and the quality of the company and service. He said a lot of builders don't want to deal with building permits and other details like that, but if you're a one-stop shop and can simplify the owner's life, "you've got your foot in the door already."
What is going to help Decca be successful in 2020 is their history of "great customer service and quality products."
"For us, we've been around for such a long time and we have such a good reputation," he continued, "our best opportunity is through referrals from past customers." He explained 75% of what they build are referrals from previous projects. "Some of us are old-school, there are a lot of people out there who still like face-to-face customer service."
Wick Buildings, Mazomanie, Wisconsin
Allan Breidenbach, President of Wick Buildings, said 2019 was a strong year for the company. He said they saw a market shift; while the agricultural sector remained soft through the course of the year, there was an uptick in light commercial and residential building. They also saw the average job size increase compared to traditional agricultural projects.
When asked about the "hot sellers," Breidenbach said, "Residential has really got more and more growth and push behind it. We're seeing more people looking to create unique living spaces; post frame allows them to do that."
Some of the indicators they're keeping an eye on to see how 2020 might turn out are farm prices, tariffs, and interest rates. "Interest rates are key factors. Commercial interest continues to be strong," he said. Barring a geopolitical event, 2020 should be fine, he said. But if something happens in the Middle East to cause spiking gas prices, it might cause more cautionary spending.
Like other companies, Breidenbach said the labor shortage is a concern. Wick can manufacture as much material as is needed, he said, but if building crews can't build projects fast enough, it might cause some customer frustration.
Working in Wick's favor is its technological developments. He said, "Wick's design teams and engineers really are fantastic. They've become very sophisticated in the designs they can construct. They can design it and show a customer before they buy it."

Morton Buildings, Morton, Illinois
Sean Cain, Vice President and General Manager at Morton Buildings, reported 2019 was good compared to 2018, although they are still finalizing.
"The most challenging part of last year, particularly the first half, was the weather," he said. "It was terrible; one of the worst that we've had in construction." The bad weather caused their first quarter to be a little bit worse than average; and the start of the second quarter wasn't good, either. "If you can't get out and plant a field, we can't get out and work on a job site," he explained. Through the middle of June, they were far behind from a production standpoint.
But, once the weather finally turned, they were able to dig out of the hole and get back at it, he said. "We were able to ramp back up and catch up."
Morton Buildings is seeing a shift in the types of buildings they're selling; they're becoming more and more residential in nature … hobby buildings, accessory buildings, and homes. Morton Buildings featured a home in their display for the Farm Progress Show in 2019 and it was a big hit. "We're finding on a lot of generational farm properties, when the homes are pretty old and inefficient, people are coming to us for that solution." They are also finding that agricultural properties are being converted to recreational properties; that creates a need for a recreational building (perhaps for storing ATVs and/or a residence) that will open up the property to the owner.
While ag-related buildings continue to be built, there is a noticeable shift. Overall, ag has been slow, but what they are selling tends to be bigger and much more multifunctional. The ag buildings are more of a command center for the whole operation. So you'll find cold storage, an office, and a shop all under one roof. "Those numbers aren't even down; they're up."
What they keep watch on to make sure their projections are on target includes commodity pricing and property values. He doesn't see any significant changes for 2020. As the election year goes on, people may get a little tentative in making a purchasing decision until the election happens, he says. But, depending on how that goes determines how quickly you'll get back to business. "That tends to throw a little bit of a wrench in the flow of things."
Other influencers include the availability of money, financing, interest rates, qualification for that money, and home equity. If property values are increasing, it drives up that equity that frees up some customers' ability to fund these projects, and the cost of that capital to them.
Obstacles in the coming year include input costs. There's a little volatility with trade commodity costs. Costs for steel and other material may rise, leading to an increased cost for the consumer, which can result in a decline in sales, Cain explained.
Also of concern are labor costs and availability. "As a construction company with a workforce that's near full employment, that becomes very difficult for us or anybody to maintain the numbers of construction workers that we need. And the ones that you do have, have quite a few options to go somewhere else," he said. "Maintaining the size of our construction force in alignment with the amount of demand we have is our biggest challenge."
In looking ahead, Cain said the continuation of availability of money, favorable commodity prices, a favorable weather cycle, and the availability of labor would all contribute to success in 2020. He said those things happen to everybody, but you have to be able to react quickly to opportunities as they arise. That's where you're going to get the "extra" that you didn't plan on. "It can end as quickly as it starts. Maintaining that agility and recognizing opportunities and aligning your organization to take advantage of those are what you really need to be able to do."
WHAT THE ECONOMISTS SAY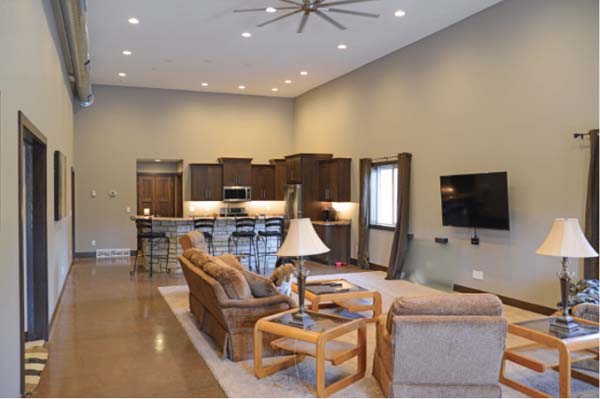 Economists are predicting a solid start for construction in 2020, with no major concerns for the year ahead. Still, one economic report defines it as a bit of "good, bad, and ugly." A brief rundown of predictions by various economists follows. Note that these forecasts are based on nationwide trends and can change. Your own business conditions may be affected by different leading indicators. Confer with an economist who best understands your situation.
Kiplinger Report
"States can expect healthy tax revenues for at least the next several quarters as low unemployment continues, incomes slowly rise, inflation increases modestly, and higher energy prices generate more income for states with severance taxes.
"But the outlook for individual states is varied, with several regions facing big challenges. The trade war with China is battering the agriculture industry in the Midwest and the prairie states and crimping activity at Southern ports. Manufacturing is slowing down because slowing global growth is hurting exports. New England's economy is slowing as employers struggle to find the workers they need.
"Although construction spending is up markedly this year [2019], most states won't boost spending much. As they prepare for 2020, governors and legislatures are eyeing modest spending increases — perhaps reversing cuts made after the Great Recession. They also intend to sock away some of the newfound revenues in rainy-day funds."
www.kiplinger.com
Marcum LLP, Construction Services Group
The Marcum Commercial Construction Index finds overall good health for the economy but cited some causes for concern.
"The Good: On the positive side, Marcum's third quarter index points to increased public construction spending, growing backlogs, falling input prices, the ongoing U.S. economic expansion, a strong construction labor market, and interest rate cuts as key factors sustaining the construction industry's momentum …
"Despite the lack of a coherent federal infrastructure strategy and the looming insolvency of the Highway Trust Fund, there is no recession in infrastructure spending in America," wrote Anirban Basu, Marcum's chief construction economist and author of the report. "The five fastest expanding segments are all primarily publicly financed, while 10 of the 11 slowest growing segments are primarily privately funded, including the commercial segment, which encompasses retail space …
"The Bad: In contrast, the report identifies several factors related to construction employment putting downward pressures on the industry. These include the continued lack of qualified construction workers to fill a historic high level of available construction jobs, which in turn is driving labor costs and producer prices higher …
"In addition, the quarter also saw a marked softening in private nonresidential construction, which declined 5.7% on an annualized basis.
"Demand for human capital remains high. According to Associated Builders and Contractors' Confidence Indicator, more than 59% of surveyed contractors intend to increase staffing levels during the six-month period from the onset of 2019's final quarter to the end of 2020's first," Basu wrote.
"The Ugly: Debt levels — corporate, governmental, and consumer — have risen massively," said the report, due to the low interest rate environment and continued economic confidence. But while businesses have begun to slow their spending, consumers haven't, which will translate into slower job growth and higher consumer exposure, the report predicted.
Looking Ahead: Basu sees a confused outlook for the economy. He noted a sputtering global economy and pending recession in the U.S. manufacturing sector, against a surging stock market, strong corporate earnings, hopes for a trade deal with China, and three Federal Reserve rate cuts.
"Given the susceptibility created by enormous levels of indebtedness and elevated asset prices, there is still a chance that the economy will enter recession late next year or in 2021, which would create a new breed of challenges for many contractors at some point in 2021 or 2022," he cautioned. RB
View the full report at: www.marcumllp.com/insights-news/marcum-commercial-construction-index-reports-construction-industry-healthy.